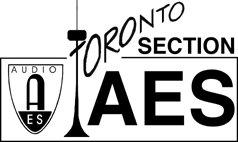 May 1994: Volume 2, Number 9

Test Drive a Capricorn
Courtesy your local AMS/Neve dealer and the CBC
Learn all about and experience first-hand the Neve Capricorn all-digital console!

Date: Tuesday, May 17, 1994
Time: 7:30 pm
Place: Canadian Broadcasting Centre
Address: John Street Entrance (between Front and Wellington) downtown Toronto, Ontario
PLEASE NOTE THAT THIS EVENT REQUIRES PRE-REGISTRATION
Phone National Mail Box at (416) 922-8122 before Friday, May 13, 1994, 12 noon
Space is limited to 90 people, and reservations are accepted on a first-come, first-serve basis.
Also note that the Blue Jays are in Town. Parking will be Scarce and Dear.
---
What's Inside
---
This Month's Meeting Preview
An Evening with the Neve Capricorn
AMS Neve are world leaders in the field of pro audio. Past achievements include industry standard reverbs &amp delay units, pioneering digital hard disk editing stations, and large scale analog mixing desks.
Now AMS Neve have released a completely digital mixing console designed for real world recording studios.
CBC Radio has purchased 4 of these units. Come and see them in operation!
The presenter for the technical discussion will be Nick Brown from AMS Neve. Nick is based in Burnley, England where he is the Project Manager for the Capricorn. He was the section leader for the software in the automation system. Previously he has also worked on the NECAM 96 fader automation system, as well as the control surface for the DSP
In addition to the technical presentation, time will be avalible to see the control surface in operation. Half of the time will be spent with operational staff in the studios with the control surface.
This will be the time to see how the user interface is achieved. (Ed. translation: "kick the tires and take it out for a spin around the block.")

What's Inside
---
Last Month's Meeting Review
MIDI, Modems and Digital Audio: April Meeting Review
by Anne Reynolds
Approximately 80 people were on hand to hear Jim Burgess and his crew from Saved by Technology demonstrate the many new MIDI and digital audio tools available today and to clear up some of the mystery surrounding billboards and modems.
MusicShop:
Opcode's Sequencing package. Part of the new "General MIDI" standard, MusicShop allows song files to be carried from one format to the other with general compatibility between other General MIDI instruments. The program is quick and easy to operate, and for multimedia applications is practical for playback, as MIDI does not take up as much space as audio.
Sound Designer II:
Digidesign's stereo editing software is one of the most popular digital editing systems available today, with approximately 20,000 systems in use worldwide. Transport controls are displayed on the main screen along with the sound file, which is displayed as an overview of the whole file and two separate channels (left and right).
A "Region" or section of the audio file is selected and named. The editor builds a "Playlist" or EDL of regions from the "Regions Bin" for non-destructive editing. The program also offers sample rate conversion, limited DSP, parametric EQ, dynamic processing, frequency analysis, pitch shifting, and time compression and expansion. Sound Designer can communicate with an external sampler and is compatible with other software either as a "plug ins" or as a stand alone program.
"Plug Ins" are programs which can be accessed either from or within another program.
DINR Noise Reduction Software:
A Digidesign's plug in program for Sound Designer, which is used to combat tape hiss. By simply defining the region to be worked on, the program "learns" the region and determines what needs to be removed.
Q10 Parametric EQ Software:
A plug in for Sound Designer by Waves, Q10 offers full 10 band parametric EQ on the stereo program or the left or right channel independently in real time.
MDT Multi-Band Dynamics Processing Software:
Jupiter Systems' compressor/expander with built in pre-sets and real time processing.
Time Bandit:
Time compression &amp pitch shifting software, which is a high quality stand alone system used to beat to typical artifacts that appear when attempting time manipulation in digital audio. The parameters can be set based on musical or time based criteria.
HyperPrism Interactive Digital Signal Processing Software:
Arboretum's stand alone system, this program offers real time DSP and can also be use in the "through" mode which means the signal does not necessarily have appear in the hard drive to be processed.
Pro Tools:
Digidesign's multi-channel Digital Audio Production System is a four channel hard disk recording and editing format (expandable to 16 by adding cards) used primarily in post production. The four channels are displayed on the screen allowing easy access to faders and pan pots along with the audio file itself. Like SoundDesigner, Pro Tools allows you to zoom in or out with full automation or instant recall of all fader and pan moves. Lexicon was the first to come out with a reverb card for Pro Tools offering the user the 480L on a card.
On the video side, we also saw QuickTime Desktop Video for desk-top video editing.
ADAT:
Alesis' eight track digital recorder. In May, Alesis plans to ship a connector which will allow Pro Tools and the ADAT talk to each other.
Session 8:
Digidesign's Multi-channel Digital Audio Production System used mainly in music production. Described as being the first affordable "studio in a box", this system offers on-board parametric EQ and stereo panning. Tracks can be grouped like a traditional consol, and editing or cutting and pasting can be performed referenced to a specific track or free form. MIDI integration is available by plugging into an external box.
Notator Logic Audio:
E-Magic's MIDI/Digital Audio Production Environment. With the integration of MIDI and digital audio in one platform, this program allows you to control other external devices (which can except MIDI controller information) in the MIDI domain.
Modems and E-Mail:
In the early '80's a standard protocol was finally established for modems. Jim Burgess explained that the modem is only a make-do device. Our phone lines were not meant to carry data streams so the data signal has to be FSK modulated or shift-key to be transmitted over the phone lines. It was interesting to discover that Internet (sp) was actually created in the '80's for defence purposes, but is today widely used in business, research and technological fields.
To date, Internet is the closest we have come to the "Super Highway".
It was suggested that we will possibly turn to cable services for data transmission in the future.

What's Inside
---
AES Executive 1994/1995... A Profile of the Nominees
Next month, the Toronto AES Section will determine the Executive for 1993/94 year. A vigorous nomination campaign conducted within the pages of this bulletin for the last several months has netted one candidate for each Executive post. This month, Toronto AES Section Bulletin introduces you to each of these candidates.
Devy Breda is a Certified Engineering Technician with twelve years experience in Sound System Design and Installation. Devy has a diploma as an Acoustic Engineering Technician, and immediately after graduating from George Brown College, started his career in pro-audio. He started as an installer, but shortly after moved to technical sales at Superior Communications.
Currently, he is the president of Audiospec Inc., which he started in 1987. Audiospec Inc. is a complete Sound and Communications Contractor with many successful installations for both public and private institutions (Houses of Worship, Government Departments, etc). Devy is also a member of the N.S.C.A., Toronto Construction Association and the Mississauga Board of Trade. Devy is looking forward to continuing his contributions to the Toronto AES as a Committee member.
Patricia Carr is nominated for the position of Committee Member. She has been with Soundcraft Canada for four years working in the area of sales support in Montreal, and was recently promoted to the position of Ontario Sales representative. Since her move to Toronto, Patricia has learned to love the Blue Jays (a sure sign that she's made an easy transition). Her hobbies include roller blading, and work, work, work...!
Peter Cook is nominated for the position of Membership Secretary. Peter is currently Digital Audio Editor with the CBC Broadcast Centre.
Formerly an instructor in the Sound Recording program with McGill University, Peter received his Master of Music in Sound Recording degree from McGill, and worked as digital editor for McGill Records. He worked in New York at Classic Sound as editor, and since joining the CBC, is editing their SM5000 recordings on the Sonic Solutions CD pre-mastering system.

Peter is a founding member and former Chairman of the AES McGill Student Section.
Martin Fraser, a present Committee member, started out in full time music studies at the Royal Conservatory of M with his major instrument being saxophone. He then started working at Number Nine Studios, then a small 16-track in Richmond Hill. He moved down to Comfort Sound, where he assistant engineered on many album projects both in the studio and the 24-track mobile unit.
Realizing that he enjoyed working inside the console instead of on top of it, he pursued the technical side of sound recording. He was employed at Phantom Power Broadcast and Recording Systems while studying electronics at Devry. He assisted in the design and installation of many studios including Sound Ideas, Kean Communications, and BMG.

Martin is currently chief technician at Soundhouse, where he maintains two mixing rooms for film and video, a Foley/ADR stage, plus two newly acquired WaveFrame rooms for digital sound editing.
Leo Lobo had a childhood fascination with Electromagnetism that led to studies in Physics and Maths, and culminating in a BSc degree. This was followed by employment in Radio Broadcast Engineering in Tropical Africa, Communications Radio Manufacturing Industry in Montreal, and followed by time at Ward-Beck Systems Ltd, Scarborough, Ontario.
He is currently at CJRT-FM Inc as Associate Engineer. He is a member of the Institution of Electrical Engineer (UK), and a Chartered Engineer, Engineer Council (UK).
Earl McCluskie is nominated for the position of Vice-Chairman. He is our current Secretary, and Editor of this humble document.
Earl studied Theory and Composition at The University of Western Ontario in London, Ontario and Sound Recording at McGill University in Montreal, Quebec. He began his involvement with audio in 1980 as studio and remote recording engineer at UWO.

He worked in post audio production for the CBC Film Services department, taught Sound Recording at the State University of New York in Fredonia, was concert production manager and technical director at Wilfrid Laurier University's Faculty of Music, and then worked at the Banff Centre for the Arts on audio and video projects in its new Media Arts facilities in 1989.

Earl has earned credits on many live and studio recordings, including broadcasts for National Public Radio in the US and CBC Stereo, and independent CD and LP releases, and is an avid french horn player. He currently is consultant and project manager for Audio Design and Production, which specializes in the design of custom home audio and video theatres.
Anne Reynolds is nominated for the position of Public Relations and Assistant Editor. A Graduate of the Harris Institute for the Arts' Producing/Engineering Program, and the University of Prince Edward Island with a Bachelor of Business Administration, Anne is currently working as Coordinator for Magnetic Music, the Music Production wing of Magnetic Enterprises.
Paul Reibling, Committe Member, has, from a time as a teen-aged rock musician, acquired a life-long interest in speakers and sound reinforcement. He owned a design/build woodworking shop that manufactured cabinets for JBL, Martin Audio, Celestion &amp Gauss distributors, among others.
Currently, he is involved in CAD work and computer modeling for sound system installations, while enjoying his music behind the "board" instead of in front of it.
Tom Shevlin will be Past Chairman during the '94/95 season. Tom graduated from the University of Toronto with a Degree in Electrical Engineering. His is presently concluding his duties after seven years in Studio Systems Design for CBC Broadcasting Centre. Tom is also a free-lance writer and is seeking the next step in a career which has included systems design, music recording and sound reinforcement.
Glenn Specht is nominated for the position of Treasurer for a second year. Glenn has been involved in the pro audio business in some form or another for the last twelve years. A one-time student at Ryerson in Electronics and Business, George Brown College in Acoustics, and at the Toronto Campus of the School Of Hard Knocks, Glenn has variously served as Front of House sound reinforcement engineer, service technician at numerous music stores, audio specialist at a systems house and is presently employed as Technical Support for Neve Canada, which distributes AMS and, of course, Neve.
His current and all-encompassing project is the installation of digital and analogue mixing desks at the CBC Broadcast Centre. He likes theatre, music (fortunately), getting out of the city, good food, and good beer. He dislikes compressed digital audio.
Denis Tremblay is nominated for the position of Chairman. Denis has been involved in Consumer and Professional audio since the early seventies, working for various audio installation companies, and as an electronics hobbyist.
A former Technical Director of the Northern Lights Festival Boreal (Sudbury) where he made several field recordings in genuine fields, Denis has been employed by Capitol Records (now EMI Music Canada) for the last nine years, maintaining the tape duplicating plant, as well as designing and building machinery and electronics for the facility.

He has designed the electronics for the mastering console in use at EMI, a high speed tape duplicator, control electronics for the tape duplicating facility and audio electronics for high speed duplicating. He has written much of the software used for collecting and analyzing Quality Control data at EMI Canada, and was one of the first to use DSP for production testing of audio cassettes. His latest project is the design and construction of a stand-alone Digital to Analog converter for use at EMI.

Denis's personal interests are music, books, writing computer software, and the quest for the perfect loudspeaker. His current loudspeaker project is a servo controlled subwoofer system with a low frequency corner of 12Hz.

This system has been shown to be very effective at shaking dust off house plants.
Janine Walton is nominated for the position of Secretary. A graduate of the Music Industry Arts program at Fanshawe College in London, Ontario, she has served as Studio Administrator/Receptionist at McLear Place in Toronto, and was a partner at the Toronto audio post- production facility Synergy Sound Production. Projects she has worked on include Roger Whittaker's Celebration, Frank Mill's Christmas, and a three album recording of Songs for the Soul, with Eric Robertson, Marek Norman and the Toronto Orpheus Choir.
She is currently Post Production Coordinator with Motion Picture Video.
Lee White is nominated for the position of Committee Member. A graduate of the Ontario College of Art, Lee began life in the furniture and interior design business but became interested in the retail and installation of home consumer electronics in the late 50's. Currently, Lee is involved with the sales and marketing of audio test equipment and speciality items for the Pringle Division.
Bios for Dan Mombourquette, John Fourdraine and Colin Bernard unavailable at press time.
The AES is the active and relevant force it has become because of the commitment of its members to the Sections.
There is always room for more on the Committee!!

What's Inside
---
What's New
The Stratford Festival has been staging the finest in classical theatre since 1953 and the 1994 season will begin on May 9th through to November 13th. Start planning now for your retreat to Stratford!
Centennial College is in the development stages of system designs for their new production facilities in radio, television telecast, Construction to commence July 1994!
William F. White hosted their 2nd annual showcase on April 28, 1994 featuring audio, lighting and camera technique, at the Showline Harbourfront Studios. Recently White's opened an eastern sales office in Halifax, Alfred Larter from Tour-Tech East has been appointed sales manager.
If you hear of anything that you think would be of interest to the AES membership, call Patricia Carr at SoundCraft.

What's Inside
---
Classifieds
Invitation to Experienced Listeners
Communications Research Centre Radio Broadcast Technologies Research
3701 Carling Avenue
P.O. Box 11490, Station H
Ottawa, Ont., K2H 8S2
EIA/NRSC Listening Tests
The Communications Research Centre in Ottawa, Ontario is hosting a major series of listening tests for the purpose of assessing the audio quality of Digital Radio Broadcasting systems being submitted to the joint EIA/NRSC (Electronic Industry Association/National Radio Standards Committee) standardization process in the United States.
The listening tests will be performed in a world-class facility using test procedures which comply with international standards. These include a calibrated reference listening room, professional headphones and studio monitor loudspeakers. A state-of-the-art custom disk based playback system will allow listeners to switch freely and seamlessly among the various audio test materials to be compared and assessed.
We are calling for experienced or expert listeners to take part in this important event which will be a milestone for the determination of the next generation of radio. An experienced or expert listener is not necessarily an audio professional, but is an individual accustomed to judging the quality of audio signals. The results of your participation will influence the future of radio broadcasting.
Volunteers are needed for two different series of experiments. The first one will be held from mid-July 1994 and will require listeners to spend 2 consecutive days at the CRC. The second series will start in August 1994 and will continue through the fall of 1994. Listeners who are available for either 2 or 3 consecutive days will be needed for the second series of tests. Listening tests over the weekend can be arranged.
Individuals interested in taking part in the tests are asked to communicate with Gerry Hatton (tel: 613- 998-5292) or Douglas McKinnie (tel: 613-990-2712) at the CRC. The facsimile number to reach the above persons is 613-993-9950.
---
Sony Music is expanding!
Construction is nearly complete for the new state of the art compact disc manufacturing facility to produce top quality CDs. All that is missing is a detail-oriented team player to lead up our Quality Assurance Program. If you have the following qualifications, this may be your chance to join a company with an international reputation as a recording industry trend setter:
BASc Electrical Engineering (PEng. preferred) or Diploma in Electrical Engineering or Electronics. Digital Audio Experience 3-5 years experience in Quality Assurance in a manufacturing environment
Computer literate utilizing the following programs: Windows, Word and Excel, SPC experience. Understand the principles of ISO 9000 for manufacturing. Previous experience or knowledge of CD manufacturing is a definite asset
Preferred characterstics: Training experience, A team player with strong interpersonal and communications skills.

What's Inside
---
Previous and Next Issues

Back to April 1994

Forward to June 1994
---

Copyright 1993, Audio Engineering Society Toronto Section Bulletin

Articles may be used with the Author's Permission. Contact the Bulletin Editor: earlm@hookup.net

Editor: Earl McCluskie Assistant Editor: Anne Reynolds Layout Editor: Lee White

The Bulletin is prepared in print by Lee White, and on Horizons and the Internet by Earl McCluskie.
---