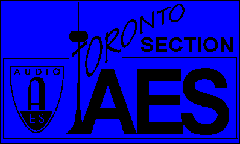 SurroundView 96
Bringing Surround Sound Home
---
Ian G. Masters
Ian G. Masters has been covering audio and video equipment since 1972, for more than a decade as editor of an internationally-respected Canadian consumer electronics publication, AudioScene Canada, and for a further three years as editor of Inside Audio Video.

From 1984 on, he was a contributing editor for Toronto-based Sound & Vision, Canada's leading consumer electronics magazine. His contributions included numerous articles on audio and video topics, equipment test reports and a regular video column that began in 1985. In May, 1996, he was appointed editor of the magazine.

During the same period, he has been a regular presence in New York's Stereo Review, the world's largest home entertainment equipment magazine with some 600,000 readers. Since 1984, the magazine has published more than 50 feature articles by Masters, plus a 14-part series on the basics of audio and video and a further 12-part practical guide to buying home entertainment equipment. In addition, he has written a monthly Q&A column for the magazine since 1986.

He also writes a weekly audio and video column for Canada's largest newspaper, the Toronto Star (daily circulation in excess of 700,000), and has also had a number of features published by the paper. In addition, he has contributed articles on audio and video topics to Home Computing & Entertainment magazine as well.

Over the years, Masters has been a regular contributor to such diverse publications as Ottawa's Canadian Consumer magazine, Sydney's Australian Hi-Fi, and Home Goods Retailing, a national trade publication. On a more casual basis, he has contributed to a wide range of publications, such as Flare, Home Decor Canada, Ricky McMountain's Buyer's Guide, the Los Angeles Times, and Tokyo Journal. Oh, and the journal of the Society of American Archivists!

Ian G. Masters was born in Toronto, and lived there for 45 years. He now lives in the country with his wife Susan, their two cats, and more electronic equipment than they really need.
---
---
| TORONTO AES HOMEPAGE |
---

Copyright 1996
Audio Engineering Society
Toronto Section
---
This page was created Monday, May 20, 1996 at 1:58 AM.
Please contact TorontoAES@vex.net to report any problems.