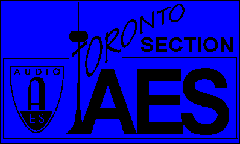 SurroundView 96
Bringing Surround Sound Home
---
Venue for SurroundView '96
Roy Thompson Hall
---
Our initial plan was to hold the event at the CBC's Broadcasting Centre. As I write this (see update time below) things are looking positive re the contract negotiations between the CBC and their 7000 employees. However, we've crossed the point of no return and decided the event will take place at Roy Thompson Hall. The only difference is that the demos will be given to larger groups at one time.
---
Place: Roy Thompson Hall

Entrance: Please use the artist's entrance on Wellington

Address: Simcoe Street between King St W and Wellington St W, Toronto

Transit: St. Andrew Subway Station

Parking: Underground parking at RTH (entrance on Wellington). Outdoor parking on Wellington across from RTH, on the north-west corner of Wellington and John, and elsewhere. Be advised that there is a BlueJays game at 1:05 but it will almost certainly be finished before our event is complete.
---
---
| TORONTO AES HOMEPAGE |
---

Copyright 1996
Audio Engineering Society
Toronto Section
---
This page was created Sunday, May 12, 1996 at 2:23 AM.
It was last updated Thurs, May 23, 1996 at 4:46 PM.
Please contact TorontoAES@vex.net to report any problems.