Profile | Ed Marshall, Audio Engineer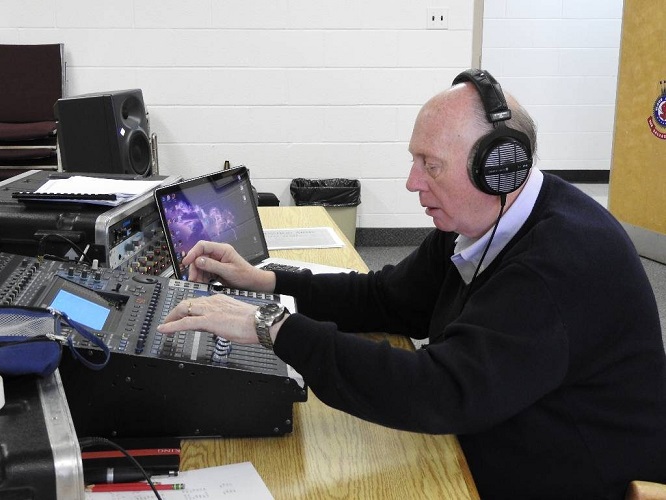 Edward (Ted) Marshall, Audio Engineer

Edward (Ted) Marshall has been at the forefront of classical music recording for over fifty years. He has recorded hundreds of solo artists, orchestras, bands, choral and chamber ensembles, in Canada, the United States and Europe.
His work at the Canadian Broadcasting Corporation spanned several decades and played an integral role in the development of the CBC's SM5000 recording catalog.
Ed (Ted) Marshall
In Conversation With
Howard Dyck

On April 23, 2018, Howard Dyck, a retired CBC host and producer who worked with Ed Marshall throughout their careers at the CBC, sat down with Ed at his home in Elora to talk about his life as an audio engineer, what inspired him to get into this field of work, who he worked with over the years and the unique experiences he had.
g
g
A Special Evening

At a Toronto AES section meeting on December 13, 2017, Ed shared his insights into the various transitions in the industry both in technology and distribution. This evening was a retrospective of his career in words and music. He played excerpts from some of his favourite recordings while giving a glimpse into his process, workflow and personal introspections from over five decades of audio engineering. The meeting was streamed on Facebook.
Ed Marshall is quite simply one of the very finest audio engineers I have ever met. He is of course thoroughly professional in the technical aspects of his work, and over the 41 years I have known him, he has consistently demanded of himself the very highest standards.
I know Ed from many hours of studio work in the CBC, often working to daunting deadlines. I recall one national broadcast of the Wagner Ring Cycle where the then quite new digital recording technology was put to the test. Ed would patiently and most efficiently edit each new act of the Bayreuth performance, sometimes with just minutes to spare before we went live to air with it. The product was always first-class, and Ed was never flustered, even under great pressure.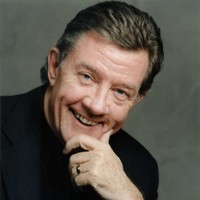 Then there have been the countless times where Ed has recorded performances that I have conducted. He cares deeply about the music and spares no effort to assure the very finest recording possible. Ed is a consummate professional, and he is also a dear friend.
The Canadian musical world owes him a great debt of gratitude. So many significant musical moments in Canada's history have been immortalized, thanks to Ed's midas touch.
Thank you, Ed. Howard Dyck, C.M., LL.D.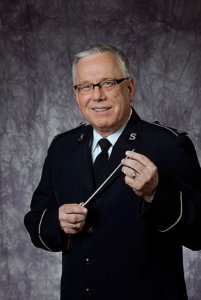 "As music director of the New York Staff Band I produced more than 25 recordings with Ted Marshall. He is the consummate professional. Great ears and never finished a project until we were satisfied it was the best it could be. We even won the British Bandsman CD of the year for our recording featuring tuba artist Patrick Sheridan. Ted has enriched my life through his great skills and his Christian humility. We have become life long friends through these many years and many recordings.  Congratulations toTed on an exceptional career." Ronald Waiksnoris, Bandmaster, New York Staff Band ( Retired )
I have benefitted from Ed's expertise on many projects.  The most impressive one must be his recording of my Berlioz Requiem performance in the mid 90's.  With the hundreds of performers involved…covering the entire floor and stage of Alumni Hall….Ed was able to achieve a well-balanced and sensitive recording, in spite of the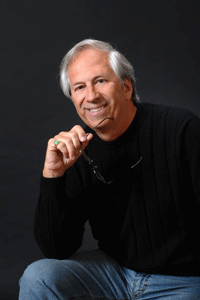 tricky acoustics, single soloist, masses choirs, four brass bands in four corners of the hall, huge orchestra with ten sets of tympani and cymbals no less!
He also did a wonderful bit of engineering for one of my own recordings for solo clarinet and orchestra in Ottawa…
The Nightingale 's Rhapsody!  He is truly a national treasure!  Always a consummate professional and a wonderful person to work with.
– Jerry Summers, clarinet, Professor Emeritus, University of Western Ontario
I first met Ed (who is this Ted guy?) when I was a student at Western University (UWO) in the early 80s.  In addition to my music studies, I had a part-time job as a recording engineer working in the Faculty of Music's recording facilities, and this gave me a chance to connect with the CBC technicians who came to record the faculty choir. It was my first encounter with a "real" recording engineer, and believe it or not, it had not occurred to me that it was possible to make a living doing this work until that moment.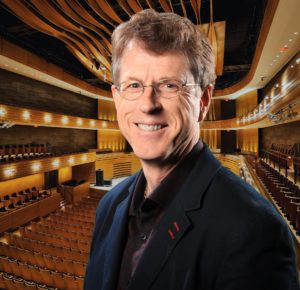 Although I went on to finish my degree, I determined to follow the path towards the work I saw Ed doing, and eventually ended up at the CBC for a year, at one of the moments that it was constricting the growth of its staff size… I took another path towards my goal. Years later, a highlight of my own career in recording came when I had the opportunity to produce some choral recordings and engage Ed as recording engineer.
During one of those sessions, Ed related an anecdote he thought was appropriate to our careers: "Some day, some one will realize that we are having fun doing what we love, and will make us stop". Ed is still looking over his shoulder!
Congratulations Ed on a long career achieving excellence in audio recording.   We are not only deeply grateful for your commitment and patience with the Penderecki String Quartet but we recognize the generosity and value you have brought to the dreams and ambitions of so many Canadian musicians in their pursuit of disseminating their craft – often with small means.
The Penderecki Quartet remembers fondly our Bartok string quartet cycle we recorded with you back in the good ol' days!   Your super sonic ears and magic with mics and digital editing brought this project to a level we are very proud of.   Our  deep thanks to you Ed for all your support over the years!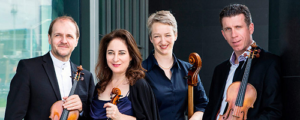 Ed was our recording engineer for the first two CD's in the Canadian Art Song Series, – Thread of Winter and Halibut Cheeks and Other Love Songs. We came to depend heavily on Ed's quite feedback. His dry humour often made doing yet "another take" possible. His love of coffee and pastries brought from his favourite bakery helped sustain us.
Ed has an amazing capacity for patience, always finding time to adjust that splice one more time. We are grateful for his technical prowess and his "ears". Simply put, Ed is a mensch!
Leslie Fagan, Lorin Shalanko
I consider myself one of the lucky ones because Ed and I are still working events together. I first met Ed in the 80's when he came to Centre In The Square to record the KW Symphony for "Symphony Hall" and the CBC "SM5000" series.
A fun memory I have with Ed is working a live show together in the 90's with The TSO at Molson Park in Barrie.  We had contracted a PA for 50,000 patrons…1,200 showed up and were all seated in front of the stage.  So…we turned off the PA, threw 4 wedges across the front of the stage for some light reinforcement, and enjoyed the sunny afternoon with no pressure. To this day Ed still has that easy going manner and has retained the magic touch which I call "silk" in his live pickups of the KW Symphony and Grand Philharmonic Choir.
Ed is always a pleasure to work with and I am proud to call him my friend as well as colleague. Bob Luffman Centre In The Square Kitchener, On.
It is quite impossible to know how many recordings Ed made for us in Kitchener at the Center in the Square, but one thing I know Ed always found the right sound whether it was chamber music,orchestra or vocal music with orchestra. He also had the uncanny feel for the style of the music and the space he recorded in.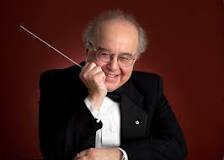 When my wife Agnes Grossmann was to record the Taiwan National Choir, in surroundings we were not familiar with in Taipei, Ed put up the mikes and again produced a great sound, and this very quickly and discreetly. He has an outstanding talent to immediately place everything for maximum results at the highest level. To add to this is his enormous patience and experience in editing.
Thank you Ed for your work and your devotion to music. Agnes and I truly appreciate your work and humanity.
Raffi Armenian
In one way I feel I'm looking back at ancient history, in another it seems but yesterday that Ed and I were involved in so many broadcasts and recordings with the TSO together. In particular I remember a few late nights – early mornings in fact – when we somehow managed to put together a CD of a somewhat rusty organist turned conductor at the organ of Roy Thompson Hall very soon after it opened!
As always his patience and unflappability, not to mention his perfect ears, were a major factor in achieving a successful outcome in trying circumstances. We even had a few laughs! Indeed that wonderful shy but at the same time knowing smile of his floats before me as I write.
Colgrass with Rivka Golani, Shafer with Judy Loman, Strauss with Ben Heppner, Beethoven with Anton Kuerti and so many other performances with the TSO were all brought to life by his extraordinary ability to make the sound world for all and every kind of music RIGHT!
Mille grazie, Ed and a Big Hug!!
Andrew Davis
Ed Marshall Recording Engineer Extraordinaire
For 30 years at CBC I had the great pleasure, joy, privilege and honour to work with Ed Marshall. Our projects covered the musical gamut of choral music, vocal recitals, opera productions, symphony orchestras, brass bands, studio packaging, live-to-air specials, CD recordings and more. I learned early on in my career as a producer that Ed possessed a unique talent. Not only was he a wizard at solving all matters technical he had 'ears'.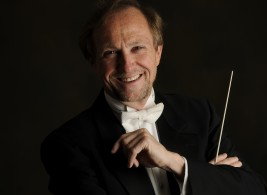 Ed's passion for music and a subtlety for 'sound' resulted in recordings that reflected depth, clarity and nuance that not only captured the live event but lifted that aural experience to a new level of listening appreciation. Ed's unquestioned professionalism and obvious dedication coupled with his gentle personal warmth and open spirit always made for a positive working environment to which I looked forward with anticipation.
No matter the project: Festivals in Salzburg or Bayreuth, working with international artists and conductors, sitting in church basements or private homes, outdoors or the CBC mobile, the studio or a concert hall sound booth, Ed's quiet confidence and efficiency made my job easy…and a Joy!
With everlasting appreciation… Robert Cooper Executive Producer (ret'd) Choral Concert, Saturday Afternoon at the Opera
"I have had the wonderfully great fortune to have worked with Ed for the past 30 years!  When I first moved to Canada from Chicago in 1987, Ed was one of the very first people I met in his capacity as an engineer for CBC Radio 2 broadcasts in which I was involved.  Ed and I immediately struck up a friendship, as we share a great love of brass playing, especially since I had just moved from Chicago, an absolute Mecca for brass playing thanks to the incredible sound and tradition of the Chicago Symphony Orchestra brass section.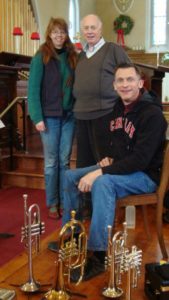 I have had the great fortune to have been recorded by Ed countless times in orchestral broadcasts, and studio & commercial recordings.  He was the engineer for my own commercial release of music for trumpet & harp ("Divertissement") with Lori Gemmell.  No one with whom I have ever worked captures the essence of the sound of the trumpet like Ed!  His brass recordings always make me feel like I am actually in the room with the performer when I listen to them – no small feat!
It is no wonder that some of my favourite trumpet recordings of all time are those by the great Phil Smith, former Principal Trumpet of the New York Philharmonic.  Phil has trusted Ed for years to be the man to put his sound in the room with the listener, and he certainly does. Over the years, Ed has become like family to me, even bringing me to hail him as "Uncle Ed" every time we see each other!  There is never a dull moment in conversation with Ed, as he continues to open my ears to some new brass recording he has just heard that he doesn't want me to miss.  I usually tell him that if it wasn't recorded by him, it can't be THAT great!  It is always a joy to see how excited he still gets in hearing new pieces or new recordings. It is with great happiness that I am able to help laud Ed with this well-deserved tribute by the Toronto AES.
There are truly not enough words to adequately describe the impact that Ed has made to recorded music, both here in Canada, and around the world with the many projects with which he has been involved.
Bravo and Congratulations, "Uncle Ed!"  You deserve all the praise heaped upon you today! Cheers!" Larry Larson, Principle Trumpet, KW Symphony
Ed Marshall is a master, a gentleman, and a quiet hero. I had the pleasure of working with Ed for ten years at the Kitchener-Waterloo Symphony, on both archival and commercial recordings. I didn't have to ask Ed for much when it came to the recorded sound of  the KWS. He had it right from years of experience, and any slight adjustment I suggested came out perfectly on the first try.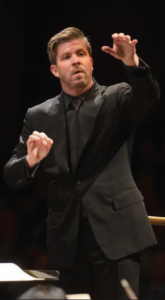 As you may know, we have an acoustically beautiful hall in KW, and Ed was able to capture its magic: the range of color, the clarity, and the glowing sheen on the sound.
My favorite memories working with Ed were on our commercial recording projects. They were tricky to pull off. We had a live take and a dress rehearsal to draw from, and that was it. I knew we had what we needed, but combining those edits was complicated and time-consuming. It's a credit to the orchestra, and to Ed, that it turned out as well as it did. During the process, Ed was infinitely patient and hung in there with me as we put everything together, note-by-note. I treasure the ten years of musical memories that Ed recorded during my time at the KWS, and I treasure him as a friend and as an artist. He has added immeasurably to the cultural life of our orchestra, and countless other musicians and musical institutions.
It's been a joy and a privilege, Ed, and I wish you many years of happiness to come. You did your job as well as it could possibly be done, and with humanity and class to boot. You're an inspiration to us all. -EMO
I am so pleased to say a few words about my good friend Ted, whom some of you know as Ed!  My relationship with Ted goes quite a way back, fundamentally through our heritage as musicians in The Salvation Army church.  Brass banding was the thing that first captured our attention as young SA musicians, but as we have matured, we have both been blessed by the Lord to share His gifts to us within the church and within the professional field.  My solo recordings with the New York Staff Band include "Bravo" conducted by my Dad, Derek Smith in 1982, "Principals" conducted by Brian Bowen in 1988, and "My Song of Songs" conducted by Ron Waiksnoris in 2000.  Ted was the recording engineer in all of these.  I quickly learned that he had great ears, an easy and comforting demeanor in a stressful environment, and could make me sound better than I was!!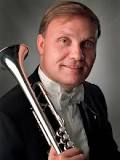 Ted quickly became more than an engineer, he became a friend and a Christian brother, someone I knew I could trust.  He had a kind way of letting you know that you ought to have another go at it, without upsetting you!  He graciously helped me on succeeding recordings: the ITG "Orchestral Excerpt" project, recorded in 1993 at Humbercrest United Church, Toronto; the 1994 Montclair Citadel Band & Songster "Proclaim His Glory" recording; and the ITG "Contest Solos for Young Trumpeters" recorded in Living Word Reformed Church in North Haledon, NJ.
Ted is a master at large space recording, finding the perfect balance of natural room sound with the clarity of the instrument, and bringing the perfect resonance into the space.  He's also able to take a blown "take" and turn it into a winning performance.  Don't tell anyone, but that little "phew" articulation became a perfectly beautiful soft entrance!!  I was amazed at his gift and amused by his chuckle upon my incredulity.  Ted fell in love with my gospel group Resounding Praise, and in addition to our two recordings that he engineered, "Repeat the Sounding Joy" and "We Live to Worship You," he arranged a small Christmas tour for us to Owen Sound, Hamilton and Toronto.
Besides being a great artist and a personal friend, Ted loves the Lord, and I think that is what makes our friendship so special.  He is a "giver."  Thank you, Ted, for ALL you have done!  We will only know in Glory whose life was blessed by the work we did together, but I do know now that the Lord has spoken to hearts through our collaboration, including yours and mine.
Love ya Man!
Philip A. Smith
Prokasy Professor in the Arts
Hugh Hodgson School of Music @ University of Georgia
New York Philharmonic – Principal Trumpet 1978-2014
BIOGRAPHY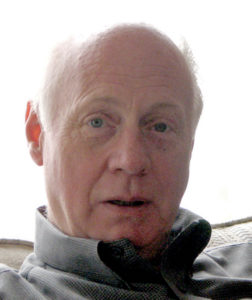 In a career spanning more than 4 decades, Edward Marshall has worked with virtually all the major artists and musical organizations in Canada as well as a wide and varied experience on the International scene.
He has engineered in excess of 1000 LPs and CDs (including some of the first Digital recordings in Canada) and thousands of Radio broadcasts both recorded and live. During his 30 years with the CBC, he was the broadcast engineer for the Toronto Symphony Orchestra (20 years) the Canadian Opera Company (13 years) and principal recording engineer for CBC Records in Toronto.
He was awarded the "PRIX ANIK" for his work with the CBC Film department's documentary of the visit of the Toronto Symphony to the People's Republic of China in 1977, his CBC and private CD recordings have resulted in many JUNO nominations (Ben Heppner/Toronto Symphony was a recent winner) and in 1984 he was presented with the CBC PRESIDENT'S AWARD for "Outstanding Achievement in Sound Recording over many years" and was nominated in the "Best Sound" category of the 2003 Gemini Awards.
In the early 1980's, he established Marshall Arts Productions in response to an ever-growing demand for free-lance work and, since leaving CBC in April 1996, now operates that business full-time.  Recording projects have taken him to every region of Canada, extensively throughout the U.S.A. and as far afield as Japan, Sweden and Australia.
Currently, he is the official Recording Engineer for the Kitchener Waterloo Symphony in Canada and responsible for all their archival and CD release recordings. Recording projects have been released on BMG, EMI, Sony Classics, Dorian, CBC Records, Centrediscs, Marquis, Analecta, Atma, Arts and Music and several other labels.
DISCOGRAPHY (PARTIAL, AND DOES NOT INCLUDE CBC BROADCASTS)
| | | | |
| --- | --- | --- | --- |
| Year | Album | Artist | Credit |
| 1982 | Jeux à Deux | Robert Aitken / Erica Goodman | Engineer |
| 1983 | Folksongs of the British Isles | Judy Loman / Lois Marshall | Engineer |
| 1983 | Viola Nouveau | Rivka Golani | Engineer |
| 1984 | Andrew Davis Plays at the Roy Thomson Hall | Andrew Davis | Engineer |
| 1985 | A Fifth of Broadway | | Engineer |
| 1985 | Bach: Brandenburg Concertos | Mario Bernardi | Engineer |
| 1985 | Jesu, Joy of Man's Desiring and Other Great Bach Choruses | Elmer Iseler Singers | Engineer |
| 1985 | Oktoberfest Operetta | | Engineer |
| 1986 | R. Strauss: Ein Heldenleben | Toronto Symphony Orchestra | Engineer |
| 1986 | Schubert: Symphony No. 8 "Unfinished" / Richard Strauss: Metamorphosen | Franco Mannino / National Arts Centre Orchestra | Engineer |
| 1986 | Welcome Yule! | Elmer Iseler Singers | Engineer |
| 1986 | Works for Piano and Orchestra by Rachmaninov, Dohnanyi and Litolff | Arthur Ozolins | Engineer |
| 1986 | Leonardo Leo: Six Cello Concerti | Anner Bylsma | Tape Editor |
| 1987 | BaroqueFest | | Digital Editing |
| 1987 | French Music for Flute & Piano | André-Gilles Duchemin / Mario Duchemin | Digital Editing |
| 1987 | French and Italian Opera Arias | Judith Forst | Digital Editing |
| 1987 | Gerald Danovitch Saxophone Quartet | Gerald Danovitch Saxophone Quartet | Digital Editing |
| 1987 | Music in the Age of Leonardo Da Vinci | Ensemble Claude-Gervaise | Digital Editing |
| 1987 | Rodrigo: Concerto de Aranjuez; Villa-Lobos: Five Preludes | Norbert Kraft | Digital Editing |
| 1987 | Souvenirs of Scandinavia | Mario Bernardi | Digital Editing |
| 1987 | With Glowing Hearts: Music from the Ballroom, the Salon, and the Theatre | Symphony Nova Scotia | Digital Editing |
| 1987 | Charles Avison: Concerti Grossi | Tafelmusik Baroque Orchestra | Engineer |
| 1987 | Laudate Dominum | Elmer Iseler / Toronto Mendelssohn Choir | Engineer |
| 1987 | Presenting… Joaquin Valdepeñas, Clarinet | Joaquin Valdepenas | Engineer |
| 1987 | Presenting: Joaquin Valdepeñas | Joaquin Valdepenas | Engineer |
| 1987 | The Romantic Piano | Jane Coop | Engineer |
| 1987 | Wagner: Siegfried Idyll; Jean Francais, Dvorak: Serenades | Raffi Armenian | Engineer |
| 1988 | Claude Vivier: Zipangu | | Digital Editing |
| 1988 | Concert in the Park | Edmonton Wind Ensemble | Digital Editing |
| 1988 | John Weinzweig: 15 Pieces for Harp | Judy Loman | Digital Editing |
| 1988 | Saint-Saëns; Sarasate; Ravel; Kabalevsky | Moshe Hammer | Digital Editing |
| 1988 | Shostakovich: Symphonies 1 & 9 | Rudolf Barshai | Digital Editing |
| 1988 | Songs of Paradise | | Digital Editing |
| 1988 | Leopold Godowsky: Original Works and Transcriptions | Marc-André Hamelin | Digital Mixing |
| 1988 | Live from Toronto's Cafe Des Copains | Art Hodes | Engineer |
| 1988 | Symphonic Spectaculars | | Engineer |
| 1989 | Chaconne | Andrew Davis | Digital Editing |
| 1989 | Morawetz, Ginastera: Harp Concertos | Gianetta Baril | Digital Editing |
| 1989 | Ottawa Winds play Charles Gounod, Chan Ka Nin, Richard Strauss | Michael Goodwin | Digital Editing |
| 1989 | Propulsion | Bernard Primeau Jazz Sextet | Digital Editing |
| 1989 | Schumann: Symphonies 1 & 4 | Mario Bernardi | Digital Editing |
| 1989 | Tableau | Mario Bernardi | Digital Editing |
| 1989 | Tchaikovsky: Symphony No. 6 / Mussorgsky: Night on Bald Mountain | Rudolf Barshai | Digital Editing |
| 1989 | Viens, Gentille Dame | Mark DuBois | Digital Editing, Engineer |
| 1989 | Jean-Paul Sévilla plays Vincent d'Indy & Albert Roussel | Jean-Paul Sevilla | Digital Recording |
| 1989 | Anton Arenksy: Four Suites for Two Pianos | James Anagnoson | Engineer |
| 1989 | Mozart and Weber: Clarinet Quintets | James Campbell / Orford String Quartet | Engineer |
| 1989 | The Best of Nexus | Nexus | Engineer |
| 1989 | The Best of Nexus | Nexus | Engineer |
| 1990 | Down Under: Music from Australia, New Zealand and Canada | Symphony Nova Scotia | Digital Editing |
| 1990 | Purcell & Handel: Theater Music | Monica Huggett | Digital Editing |
| 1990 | Liszt: Piano Music | Janina Fialkowska | Digital Editing, Engineer |
| 1990 | Dance of the Octopus | Nexus | Engineer, Unknown Contributor Role |
| 1991 | Orchestral Works by Schafer, Pauk, Dusatko and others | Esprit Orchestra | Digital Editing, Engineer |
| 1991 | Sophie-Carmen Echhardt-Gramatté: Piano Sonatas | Marc-André Hamelin | Digital Remastering |
| 1991 | Italian Concerti Grossi | Jeanne Lamon | Engineer |
| 1991 | Mahler: Lieder eines fahrenden Gesellen; Fünf Rückertlieder; Kindertotenlieder | Raffi Armenian / Kitchener-Waterloo Symphony Orchestra/ Catherine Robbin | Engineer |
| 1991 | Procession: The Music of Marjan Mozetich | The Amadeus Ensemble | Engineer |
| 1991 | Rachmaninoff: Piano Concerto No. 2; Vocalise, Op. 34/14; Willan: Piano Concerto | Arthur Ozolins | Engineer |
| 1991 | The Hannaford Street Silver Band | Hannaford Street Silver Band | Engineer |
| 1992 | Alternate Currents | Beverley Johnston | Digital Editing |
| 1992 | Schubert: Lieder | Edith Wiens | Digital Editing, Engineer |
| 1992 | The Lyrical Art Of Mark Pedrotti – Stephen Ralls | Mark Pedrotti | Digital Editing, Engineer |
| 1992 | Handel, Haydn, Mozart: Arias | Lois Marshall | Digital Mastering |
| 1992 | Crossroads | James Campbell | Engineer |
| 1992 | Gershwin: Rhapsody in Blue; Second Rhapsody; Oatfish Row | William Tritt | Engineer |
| 1992 | Miniatures | Moshe Hammer / William Tritt / Tsuyoshi Tsutsumi | Engineer |
| 1992 | Prouesse: New Music for Viola | Rivka Golani | Engineer |
| 1992 | R. Murray Schafer: Concerti | Robert Aitken / Kazuyoshi Akiyama / Andrew Davis / Judy Loman | Engineer |
| 1992 | Schumann: Liederkreise | Michael McMahon / Catherine Robbin | Engineer |
| 1993 | Joseph Petric plays Antonio Soler, Mozart, Domenico Scarlatti, Bernhard Molique, Andrew Huggett | Joseph Petric | Digital Editing |
| 1993 | A Night in Venice | | Digital Editing, Digital Mastering, Engineer |
| 1993 | Regarding Starlight | | Digital Editing, Engineer |
| 1993 | Canadian Trumpet Concerti | Guy Few / Dan Warren | Digital Editing, Engineer, Mastering |
| 1993 | Les Joies du Piano (The Joy of Piano) | Valerie Tryon | Digital Editing, Engineer, Mastering |
| 1993 | Benjamin Britten: Canadian Carnival, Op. 19; Four Sea Interludes, Op. 33a; Healey Willan: Symphony No. 2 in D minor | Edmonton Symphony Orchestra | Digital Editing, Mastering |
| 1993 | Ô Bali: Colin McPhee and his legacy | | Digital Editing, Mastering |
| 1993 | Iridescence | | Engineer |
| 1993 | Rachmaninoff: Piano Concerto No. 4; Rhapsody on a Theme of Paganini; Five Etudes-Tableaux | Arthur Ozolins | Engineer |
| 1993 | Rachmaninov and Strauss: Piano Works | Arthur Ozolins | Engineer |
| 1994 | British & Canadian Music for Organ | | Digital Editing, Digital Mastering, Engineer |
| 1994 | The Spirit of Mozart | Mario Bernardi / CBC Vancouver Orchestra | Digital Editing, Mastering |
| 1994 | Berio/Stravinsky/Schafer | Jean Stilwell | Engineer |
| 1994 | Community High Jazz Program 1993-1994, Vol. 1 | | Engineer |
| 1994 | Contrasts: Music for trombone and piano | Stanley Clarke / Avis Romm | Engineer |
| 1994 | Enrique Granados: Danzas españolas | Angela Hewitt | Engineer |
| 1994 | Ernest MacMillan: A Centenary Celebration | | Engineer |
| 1994 | Glory of Palestrina | Elmer Iseler Singers | Engineer |
| 1994 | Healy Willan: Missa brevis 4 & 11; Motets | Robert Hunter Bell | Engineer |
| 1994 | Portrait of the Viola | Steven Dann / Bruce Vogt | Engineer |
| 1994 | Home in Halifax | Stan Rogers | Engineer, Audio Engineer |
| 1994 | The Road to the Isles | Mary Enid Haines | Engineer, Digital Editing |
| 1995 | Cafe Alto | Dave Turner | Digital Editing |
| 1995 | The Aldeburgh Connection | Stephen Ralls & Bruce Ubukata, | Digital Editing, Engineer, Mastering |
| 1995 | Mozart: 12 Overtures | Mario Bernardi | Digital Editing, Mastering |
| 1995 | Mozart: Eine kleine Nachtmusik; Symphonies Nos. 25 & 41 | Mario Bernardi | Digital Editing, Mastering |
| 1995 | Along the Road to Bethlehem | Jean Ashworth Bartle / Ben Heppner / Toronto Children's Chorus | Engineer |
| 1995 | Ben Heppner Sings Richard Strauss | Ben Heppner | Engineer |
| 1995 | Memories of Poland | Raffi Armenian / Janina Fialkowska | Engineer |
| 1995 | Music for Heaven & Earth | | Engineer |
| 1995 | The Romantic Piano, Vol. 2 | Jane Coop | Engineer |
| 1995 | Bolero & Other Blockbusters | Canadian Brass | Engineer, Producer |
| 1995 | Renaissance Men | Canadian Brass | Engineer, Producer |
| 1995 | The Canadian Brass Go for Baroque! | Canadian Brass | Engineer, Producer |
| 1995 | Brass Busters! | Canadian Brass | Producer |
| 1995 | Ragtime! | Canadian Brass | Producer, Engineer |
| 1996 | Chopin: Scherzos & Ballades | Valerie Tryon | Digital Editing, Engineer, Mastering |
| 1996 | Anton Kuerti plays Beethoven | Andrew Davis / Anton Kuerti / Toronto Symphony Orchestra | Engineer |
| 1996 | Bach: Toccata & Fugue in D minor; Purcell: Trumpet Tune; Franck: Prelude, Fugue et Variation | Andrew Davis | Engineer |
| 1996 | French & Italian Arias | Richard Margison | Engineer |
| 1996 | Piano Music of Clara & Robert Schumann | Angela Cheng | Engineer |
| 1996 | Rachmaninov and Shostakovich: Works for Cello and Piano | Desmond Hoebig / Andrew Tunis | Engineer |
| 1996 | Ragtime: The Music of Stravinsky, McCauley and Milhaud | Raffi Armenian | Engineer |
| 1996 | Richard Strauss: Lieder | Edith Wiens | Engineer |
| 1996 | Sacred & Profane | Elmer Iseler Singers | Engineer |
| 1996 | Wine, Women and Song | Raffi Armenian / Canadian Chamber Ensemble | Engineer |
| 1997 | Lasso: Chansons and Madrigals | Toronto Consort | Editing, Engineer |
| 1997 | Anton Kuerti Plays Beethoven, Vol. 2 | Andrew Davis / Anton Kuerti / Toronto Symphony Orchestra | Engineer |
| 1997 | Anton Kuerti plays Beethoven, Vol. 3 | Andrew Davis / Anton Kuerti / Toronto Symphony Orchestra | Engineer |
| 1997 | Bach: Baroque Brass | Niagara Brass Ensemble | Engineer |
| 1997 | Nexus Plays the Music of John Hawkins, Jmes Tenney and Bruce Mather | Nexus | Engineer |
| 1997 | The Art of Johnny Cowell | Johnny Cowell | Engineer |
| 1997 | Passion and Piety | Paul Nicholson / Catherine Robbin | Engineer, Mastering |
| 1998 | Masters of the German Baroque | Tafelmusik Baroque Orchestra | Engineer |
| 1998 | Magic of Christmas | John Rutter / Toronto Mendelssohn Youth Choir | Producer |
| 1998 | Elegies & Rhapsodies | Akira Eguchi / Catherine Manoukian | Producer, Recording |
| 1999 | O Lusty May: Renaissance Songs of Spring | Toronto Consort | Editing, Engineer |
| 1999 | The Little Barley-Corne: Christmas Revels from the Renaissance | Toronto Consort | Editing, Engineer |
| 1999 | Chopin on Violin | Akira Eguchi / Catherine Manoukian | Editing, Recording |
| 1999 | An Hour with C.P.E. Bach | Sergei Istomin / Linda Melsted / Elissa Poole / Colin Tilney | Engineer |
| 1999 | Berlioz: Requiem | Noel Edison / Elora Festival Orchestra / Michael Schade / Toronto Mendelssohn Choir | Engineer |
| 1999 | Brahms: Viola Sonatas; Two Songs | Yuri Bashmet | Engineer |
| 1999 | Virtuoso Reality | Joel Quarrington | Engineer |
| 1999 | Elmer Iseler Conducts Canadian Music | Elmer Iseler | Master Tape Preparation |
| 2000 | Blue Rider Ensemble performs Schoenberg, Crockett and Rea | Blue Rider Ensemble | Engineer |
| 2000 | Midnight Sun: Traditional Nordic Melodies | Ensemble Polaris | Engineer |
| 2000 | New York Snapshots | New York Staff Band of the Salvation Army | Engineer |
| 2000 | The Way of the Pilgrim: Medieval Songs of Travel | Toronto Consort | Engineer, Editing |
| 2001 | In the Twilight: Romantic Music for Soprano, Horn and Piano | Annette Betanski | Digital Editing, Engineer, Mastering |
| 2001 | Brahms: Cello Sonatas & Songs with Cello | Paul Pulford | Editing, Engineer, Producer |
| 2001 | Flight of the Nightingale: Music for Clarinet and Piano | Jerome Summers | Editing, Mastering, Recording |
| 2001 | Blazing Brass | New York Staff Band of the Salvation Army | Engineer |
| 2001 | Brahms: String Quartets Nos. 1 & 2, Op. 51 | Penderecki String Quartet | Engineer |
| 2001 | Virtuoso Trumpet | Charles Schlueter | Engineer, Producer |
| 2002 | Mariners and Milkmaids | Toronto Consort | Editing, Engineer |
| 2002 | My Song of Songs | Phillip Smith | Engineer |
| 2002 | Ovation, Vol. 1 | Orchestre Metropolitain du Grand-Montréal | Engineer |
| 2002 | Trumpet Concertos | Charles Schlueter | Mastering, Producer |
| 2002 | Shostakovich: Trio, Op. 67; Smetana: Trio, Op. 15 | The Hidy-Ozolins-Tsutsumi Trio | Technician |
| 2003 | Listen to the Lambs: The Music of R. Nathaniel Dett | Nathaniel Dett | Digital Editing, Engineer |
| 2003 | Remembrance | Stuart Laughton / Peter Tiefenbach | Digital Editing, Engineer |
| 2003 | Christian Wolff: Complete Music for Violin & Piano | Mike Sabat | Engineer |
| 2003 | Trumpet Works | Charles Schlueter | Engineer, Liner Notes, Producer |
| 2004 | She's Sweetest When She's Naked | Alison Melville | Editing, Engineer |
| 2004 | Rising Sun | Jens Lindemann | Engineer |
| 2004 | Joyful Sounds | Canadian Brass | Original Engineering |
| 2005 | Aria Fresca | Quartetto Gelato | Assistant Engineer |
| 2005 | Cyril Scott: Complete Piano Music, Vol. 2 – Complete Piano Sonatas | Leslie De'Ath | Digital Editing, Engineer |
| 2005 | Praetorius Christmas Vespers | Toronto Consort | Editing, Engineer |
| 2005 | Bartók: Complete String Quartets | Penderecki String Quartet | Engineer |
| 2005 | Connections In Brass | Hannaford Street Silver Band | Engineer |
| 2005 | Cyril Scott: Complete Piano Music, Vol. 1 | Leslie De'Ath | Engineer |
| 2005 | Starry, Starry Night | Robert Silverman | Engineer |
| 2005 | Not Much Is Worse Than a Troll | Ensemble Polaris | Engineer, Editing, Mastering |
| 2006 | Cyril Scott: Complete Piano Music, Vol. 3 | Leslie De'Ath | Engineer |
| 2006 | String Theory | Numus Cello Ensemble / Penderecki String Quartet | Engineer |
| 2006 | Hear My Prayer: Hymns and Anthems | Choir of St. John's Church | Engineer, Producer |
| 2007 | Cyril Scott: Complete Piano Music, Vol. 4: 1898-1963 | Leslie De'Ath | Digital Editing, Engineer |
| 2007 | The Da Vinci Collection: Italian Music from the Time of Leonardo | Toronto Consort | Digital Editing, Engineer |
| 2007 | Ravel, Wolf, Schoenberg, Schreker | Maureen Forrester | Engineer |
| 2007 | The Nightingale's Rhapsody: Music for Clarinet & Strings | Jerome Summers | Engineer |
| 2007 | How Sweet the Sound | Toronto Children's Chorus | Engineer, Producer |
| 2007 | John Beckwith: Keyboard Practice, Upper Canadian Hymn Preludes, etc. | John Beckwith | Master Tape Preparation |
| 2008 | Billy Mayerl: A Miscellany for Solo Piano | Leslie De'Ath | Digital Editing, Engineer |
| 2008 | Beethoven: Piano Concerti | Andrew Davis / Anton Kuerti / Toronto Symphony Orchestra | Engineer |
| 2008 | Celebration 30 | Tafelmusik Baroque Orchestra | Engineer |
| 2009 | Billy Mayerl: A Miscellany for Solo Piano, Vol. 2 | Leslie De'Ath | Digital Editing, Engineer |
| 2009 | Cyril Scott: Complete Piano Music, Vol. 5 | Leslie De'Ath | Editing, Engineer |
| 2009 | The Queen: Music for Elizabeth 1 | Toronto Consort | Editing, Engineer |
| 2009 | Palm Court Encores | Ensemble Vivant | Engineer, Studio Production Coordinator |
| 2010 | Conversations: Keyboard and Chamber Music by John Bilotta and David Gaines | | Engineer |
| 2010 | Renew'd at Ev'ry Glance | Banff Centre Ensemble/Joseph Macerollo/New Music Concerts Ensemble | Mixing, Digital Editing, Mastering, Engineer |
| 2011 | Harry Somers: Live from Toronto | Toronto Symphony Orchestra | Engineer |
| 2011 | Parallels: Piano Music of Scriabin & Roslavets | Anya Alexeyev | Engineer, Editing |
| 2012 | Apparitions | Colleen Richardson / University of Western Ontario Wind Ensemble | Engineer |
| 2012 | Baroque Legacy | Jeremy McCoy | Engineer |
| 2012 | Nikolai Korndorf: Complete Music for Cello | Alexander Ivashkin | Engineer |
| 2012 | Navidad: Christmas Music from Latin America and Spain | Toronto Consort | Engineer, Digital Editing |
| 2012 | Homage to the Old Master: Sonatas for Keyboard by Carlos Seixas | Anya Alexeyev | Engineer, Recording Editor |
| 2012 | Colin Eatock: Chamber Music | | Recording |
| 2013 | Lutoslawski: Symphonies; Concertos; Choral and Vocal Works | Antoni Wit | Engineer |
| 2013 | The Song My Paddle Sings | Woodstock Fanshawe Singers | Engineer |
| 2013 | Full Well She Sang | Toronto Consort | Engineer, Digital Editing |
| 2013 | Woman Runs With Wolves | Beverley Johnston | Engineer, Digital Editing, Digital Mastering |
| 2013 | Canadian Concerto Project, Vol. 1 | Group of Twenty-Seven / Eric Paeteau | Engineer, Mastering |
| 2013 | Peter Hatch: History Is What It Is | Blue Rider Ensemble | Engineer, Mixing, Mastering, Recording Editor |
| 2013 | All in a Garden Green: A Renaissance Collection | Toronto Consort | Engineer, Recording Editor |
| 2014 | Voyage to Canada | Caroline Schiller / Kristina Szutor | Producer, Engineer |
| 2016 | Ariadne's Legacy | Lori Gemmell / Jacques Israelievitch / Eleanor James / Judy Loman / Orford String Quartet / Trio Verlaine | Engineer |
| 2016 | Explorations | Western University Wind Ensemble | Engineer |
| 2016 | Haydn: Sonatas | Timothy Steeves | Engineer |
| 2017 | Harry Freedman: The Concert Recordings | | Engineer |
| | Secret of the Seven Stars: Music of Hope Lee & David Eagle | New Music Concerts Ensemble | Editing, Mastering, Engineer |
| | Archipelago | Alison Melville | Editing, Recording |
| | Anton Kuerti plays Russian Piano Music | Anton Kuerti | Engineer |
| | Debussy: Piano Music | Carolyn Jones | Engineer |
| | Fruit of a Different Vine | Alison Melville | Engineer |
| | Handel; Albinoni & Telemann: Trumpet Concertos | John Cowell | Engineer |
| | Lament in the Trampled Garden: Chamber Music by Marjan Mozetich | Gryphon Trio / Marjan Mozetich/ Penderecki String Quartet | Engineer |
| | Lutoslawski's Last Concert | Witold Lutosławski | Engineer |
| | Northern Delights | Hannaford Street Silver Band | Engineer |
| | Piano Music by William Grant Still and Other Black Composers | Monica Gaylord | Engineer |
| | Rarities by Rossini and Verdi | Richard Bradshaw | Engineer |
| | Tapestries: Music by George Fiala, Heather Schmidt | Christina Petrowska Quilico | Engineer |
| | Victorian Cello Sonatas | Leslie De'Ath / Simon Fryer | Engineer |
| | Ming | Alice Ping Yee Ho / Beverley Johnston / Penderecki String Quartet | Engineer, Digital Editing |
| | The Italian Queen of France | Toronto Consort | Engineer, Digital Editing |
| | From Here On Out | Kitchener-Waterloo Symphony Orchestra / Edwin Outwater | Engineer, Digital Editing, Assembly |
| | Concert Band Essentials | Canadian Brass | Engineer, Editing |
| | François Chauvon: Les nouveaux bijoux | Washington McClain / Alison Melville | Engineer, Editing |
| | The Business of Angels: English Recorder Music from the Stuart Era | Alison Melville | Engineer, Editing, Mastering |
| | Canadian Art Songs | Jon Vickers | Engineer, Master Tape Preparation |
| | Schubert: Winterreise | Daniel Lichti | Producer |
| | American Flute Masterpieces | Susan Hoeppner / Lydia Wong | Producer, Recording |
| | Canadian National Brass Project | Canadian National Brass Project | Engineer |