The Broadcast Audio Team and the Opening and Closing Ceremonies

When: Tuesday October 27, 2015
Time: 7:00pm – 10:00pm
Where: Ryerson University
RCC 361, Rogers Communications Building
80 Gould Street
Toronto, Ontario, M5B 2M7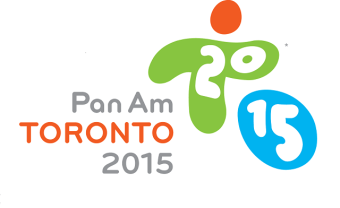 The Ryerson University Communications Building is located at the corner of Gould and Church, east of Yonge Street – Dundas Subway.  For parking info and map, goto www.ryerson.ca/parking.
About the Event
Events like the PanAm Games provide exciting and high-stakes opportunities to showcase new technology, and this summer's Toronto 2015 event was no exception. While the story of the Games was told in numerous venues across the region, the bookends for event were two enormous shows at Toronto's Rogers Centre.
Presented by Michael Nunan and Anthony Montano, please join us for a behind-the-scenes look at Opening and Closing Ceremonies, and a close look at how the Broadcast Audio Team for these events tackled the intricate chore of creating a memorable television experience for a massive Americas-wide audience.
Pre-Meeting "Dutch Treat" dinner
5:00 pm at the Pickle Barrel
(corner of Edward and Yonge, just north of Dundas, in the Atrium)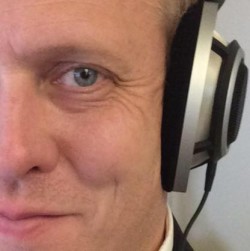 Michael Nunan
Senior Manager, Broadcast Audio Operations, Bellmedia
A 22-year veteran of the Television and Audio industry, Michael is a multi-disciplinary specialist in Production and Post-Production Sound, with emphasis on multi-channel acquisition, editing, sound design and mixing.
With multiple Gemini and CSA nominations, Michael has an international reputation for his work in the deployment of surround sound technologies and workflows in large-scale broadcast environments and for his advocacy for immersive surround production in long-form factual and music production.
Anthony Montano
Broadcast Audio Operations, Bellmedia
A four time Gemini nominee, and a audio engineer and music producer on numerous Gemini award winning and nominated productions, Anthony's career spans over 30 years.
A member of the Academy of Canadian Cinema and Television, The Academy of Television Arts and Sciences, The Academy of Recording Arts and Sciences and the Canadian Academy of Recording Arts and Sciences, Anthony is on the leading edge of Arts and Entertainment Television production on this continent.
While they are both employed by Bellmedia, the opportunity to work on something as singular as the PanAm Games, here at home, was too enticing to pass up. On leave from their regular duties this past July, they combined forces handle audio for the PanAm Host Broadcaster on the Ceremonies crew.