__
When: Tuesday, November 15, 2016
Time: 7:00pm
Where: 5500 Rose Cherry Place,
Mississauga, ON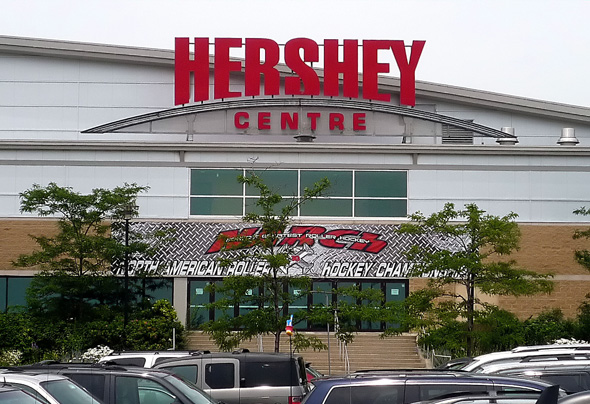 For a visual visit of the arena: http://www.gotyoulooking.com/1hershey/mht.html
Plenty of onsite parking
Enter through Gate D – Hershey Community Rinks facility (south building)
Once inside, head up the stairs or take the elevator to 2nd floor
Meeting Room is at the end of the hallway overlooking Rink 4 (south side of facility)
About the Event
The Hershey Centre was constructed in 1998. The sound system for the main arena that was provided with the facility was designed to meet the budget and programming of the facility at that time. Fan expectations have increased over time. The introduction of the new Raptors 905 basketball team further increased the desire to provide an enhanced sound system. Given that the original system was over eighteen years old it is not surprising that equipment failures were beginning to increase. The Hershey Centre decided to install a new sound system.
Earlier this year, Engineering Harmonics designed a new system to replace the existing system. The new system was designed to be louder and have more consistent coverage, have more control of the zones, enhanced coverage in the private suite seating, increased intelligibility, and more automated usage.
A tender was issued in the early summer and Solotech was engaged to perform the installation over the late summer. Due to numerous time constraints, the system was installed in a compressed time window during September.
This month's meeting will involve a discussion from Engineering Harmonics on the design, Solotech on the installation, Fulcrum Acoustics on the loudspeaker system, and the Hershey Centre on the overall project.
The first half of the meeting will be a discussion of the design and installation of the new sound system.
The second is a "tour", which will involve viewing the control room and listening to the system.
The following people will be presenting:
Hershey Centre: James Weir & Chris Noakes
Fulcrum Acoustics & SF Marketing:  Stephen Siegel & Rob Deslaurier
EH:  Dave Clark
Solotech: Rob Poretti
Pre-Meeting "Dutch Treat" dinner
5:00 pm at Turtle Jacks at 108 Courtneypark Drive East.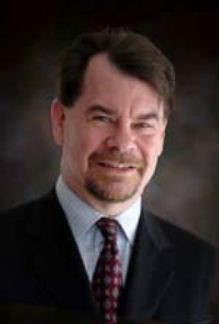 Dave Clark
Dave Clark Consulting
Dave Clark is a designer of audio, audio-visual, controls and related systems. His career spans forty years as a musician, sound mixer, designer and consultant. Since 2007, he has operated independently as Dave Clark Consulting.
Dave has 27 years of experience as the project leader/designer of more than 100 systems to $6M+ value installed in facilities to $250M+ value.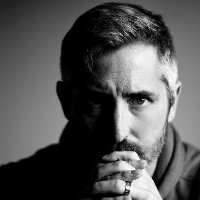 James Weir
Supervisor of A/V Operations for the Hershey Centre
James Weir, a professional Audio Engineer with an extremely varied base of experience in the FOH mix position. He's mixed for the well-known and the unknown, on a wide variety of instrumentation in multiple venues.
James spent 3 years as Head of Audio at Stage West Theatre, exposed to a wide array of performance types with endless technical requirements. Plays, Musicals, Reviews, Jazz, Rock….you name it. Now in his 6th year as the lead FOH Engineer for the City of Mississauga at Celebration Square, he is consistently faced with an ever-changing and ever-broadening range of instruments and performance types in numerous festival scenarios, and mixes for crowds in excess of 20,000.
James doubles as the Supervisor of A/V Operations for the Hershey Centre where he oversees the Audio/Video requirements for any event entering the building and runs the in-house production team for all Mississauga Steelheads (OHL) and Raptors 905 (NBA D-League) games. In addition, he spends his weekday hours immersed in the Corporate Audio/Video Sector with a major financial institution.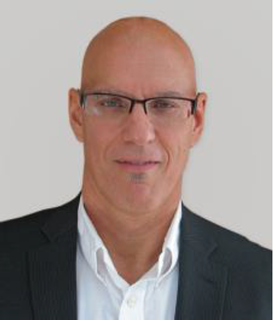 Rob Poretti
Sales Director, GTA, Solotech
With + 30 years of experience in the broadcast, production and post-production industries, Rob leads the Toronto system integration team with the primary goal of expanding Solotech's presence in the Greater Toronto Area.
Before joining Solotech, Rob has been a freelance technical consultant and manufacturer representative for a wide range of professional audio-video applications: broadcast, television production, post-production, media archiving markets and corporate A/V. His business contexts range as well: sales management, business owner, international distribution, technical consulting, engineering and product development.
Rob has a rich experience in strategic planning, team management and project management and has worked extensively in both Canada and the United States.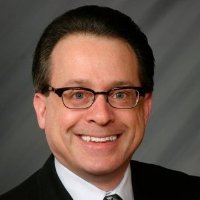 Stephen Siegel
President, Fulcrum Acoustic
Stephen has always been interested in music and technology. While an Electrical Engineering and music student at the University of Rochester/Eastman School of Music, he worked as a recording engineer at Eastman's multi-track recording studios. It was this experience that led Stephen to a career in professional audio and acoustics. He oversees Marketing, Sales, and Purchasing, as well as plays a pivotal role in customer support, new business, and product development.
Previously, Stephen spent over a decade as a consultant designing acoustics and audio systems, and held executive positions at Eastern Acoustic Works (EAW) / Loud Technologies and Ashly Audio. Stephen remains active in music performance as keyboard player for several Jazz and R&B groups in the Rochester, NY area.