Live Broadcast Audio Quality Control at The 2016 Summer Olympics
When: Wednesday, September 28, 2016
Time: 7:00pm
Where:
Ryerson University, Room RCC361
80 Gould Street, Toronto, ON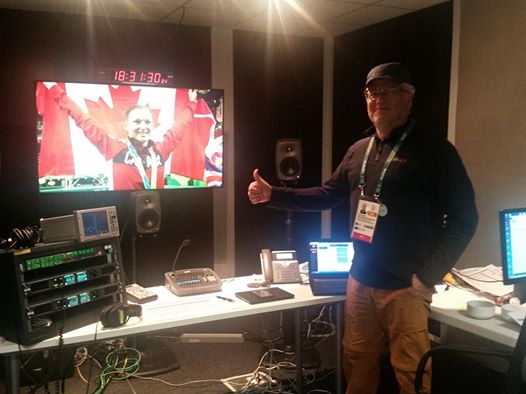 The Ryerson University Communications Building is located at the corner of Gould and Church, east of Yonge Street – Dundas Subway.  For parking info and map, goto www.ryerson.ca/parking.
About the Event
Livewire Remote Recorder's Doug McClement participated in the 2016 Summer Olympics in Rio de Janeiro as one of the Audio Quality Control engineers in the Audio Production Quality Control Room of the International Broadcast Centre for Olympic Broadcast Systems.
Doug will present an overview of his experience, and what the role of OBS is at the Olympics, with a bit of background history.
The bulk of the presentation will be about Audio Production Quality Control at the Olympics  – why is it necessary, what equipment is used, how is the control room set up, who monitors the incoming audio, how do they log and react to technical and artistic issues that come up during the broadcasts, and what will be the role of APQC at upcoming Olympics in South Korea and Japan.
He will augment the presentation with short video clips and behind-the-scenes photos of the various control rooms in the International Broadcast Centre, and the setup at some of the venues.
Pre-Meeting "Dutch Treat" dinner
5:00 pm at the Pickle Barrel
(corner of Edward and Yonge, just north of Dundas, in the Atrium)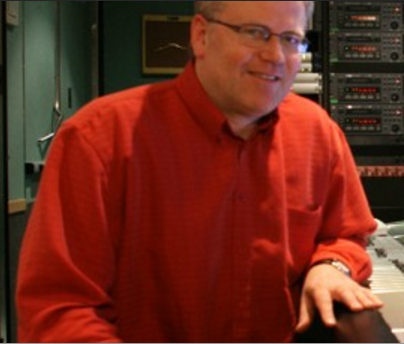 Doug McClement
President, Livewire Remote Recorders
Doug was born and raised in Kingston, Ontario, and graduated with an Honours Bachelor of Commerce from Queen's University, where he majored in Marketing and Computer Science. He covered his tuition by playing in rock bands and working in a stereo store during his college years, while operating a four-track recording studio in his parents' basement.
After moving to Toronto and working for three years as a computer programmer at TD Bank, he opened Comfort Sound Studio, recording albums, demos, commercials and doing audio-post for television. Over the years, the studio expanded to 24 tracks, and became known for recording bands on location, especially live radio broadcasts. Eventually, a separate set of equipment was installed in a customized truck, and Doug began to concentrate its efforts in live multitrack recording for radio and television. Doug did hundreds of live fm broadcasts for CHUM-FM, Q107 and CFNY, then became the exclusive concert music engineer for the MuchMusic network for 16 years.
Doug eventually decided to sell the studio and go full time into location multititrack recording, as LiveWire Remote Recorders. LiveWire records concerts, awards shows and major events for television, as well as live radio broadcasts, live cd's, webcasts and orchestral film soundtracks.
Doug has engineered over 4000 music remotes, and has received platinum CD's for engineering albums by Blue Rodeo and Moxy Fruvous. He has been nominated for a Gemini Award for Best Sound in a TV Variety Special twelve times, and won that award in 2003 and 2011 (and a Canadian Screen Award in 2014) for his mix of the Juno Awards. Doug has recorded dozens of international artists, including U2, AC/DC, Celine Dion, Oscar Peterson, Ozzy Osbourne, Stevie Ray Vaughan, 50 Cent, The Rolling Stones, Melissa Etheridge, Joni Mitchell, Bryan Adams, Leonard Cohen, Van Halen, Emmylou Harris, R.E.M, The Police, Neil Young, Ray Charles, Garth Brooks, Blues Brothers 2000 soundtrack, Annie Lennox, Red Hot Chili Peppers, Coldplay, Placido Domingo and Lenny Kravitz.
Doug has also mixed the half-time show at Grey Cup for the past 12 years for TSN, provided the music mix for Juno Awards for the past 14 years, the MuchMusic Video Awards since 1990, Canada's Walk of Fame Gala since its inception, and was one of the mixers for the Toronto SARS concert at Downsview Airport in 2003. He was worked for Olympic Broadcast Services as broadcast audio mixer for the medal ceremonies at the 2014 Winter Olympics in Sochi, and more recently as Audio Production Quality Control Engineer for the 2016 Summer Olympics in Rio de Janeiro.
He has recorded concerts in all ten Canadian provinces, Germany, Spain, Nigeria, Israel, Cyprus, Jamaica, and Kuwait, as well as over twenty-five states in the USA.
Doug was the Charter President of the Toronto Recording Association of Commercial Studios (TRACS), and has been an AES member since 1974.
He is also Chairman of the Producing and Engineering Program at The Harris Institute, a music industry vocational school based in downtown Toronto. He has been an instructor there since 1992, teaching courses in Studio Management, and Production/Engineering.
Toronto AES Appreciates the Continuing Support of