When: Tuesday, December 10, 2019
TIme: 6:00 pm Pre-meeting
7:00 pm – 9:00 pm Presentations
Where: Hilton Toronto Airport Hotel and Suites
5875 Airport Road 
THIS EVENT WILL REQUIRE REGISTRATION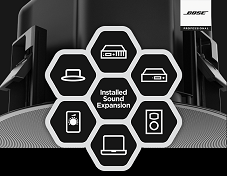 If you've run into the Bose L1 Series Column arrays, you know that something's afoot at Bose: they've hit a home run with this product.  You might not know so much here in Canada that Bose also has an increasingly impressive line of pro market audio gear that the rest of the world is already catching on to.  Time for us to check in with Bose, courtesy their newly minted Ontario Territory Manager, Dave Petican.
Here's your chance to get a closeup look at what Bose has been up to, and…  a chance to talk to the engineers behind the screen who make this stuff cook.
The presentation will cover technical aspects of the DesignMax Series installation, Conferencing  and Commercial AV Solutions, and DeltaQ performance line-array loudspeakers, including:

Bose Professional proprietary Phase guide technology with high frequency compression drivers
Bose DeltaQ technology applied to line-array loudspeaker design by allowing different "Q" (directivity) for each module
Bose digital beam-steering technology applied to line-array column speaker

An overview of the Bose Professional Control and Design Software and Portable PA Systems including the S1 Pro , F1 and L1 Series Column arrays will round out the evening.
BOSE is known to hand out some pretty cool swag at their events… there will be a Bose Bluetooth speaker as their gift for all registered attendees.  And they know how to throw a catered reception party.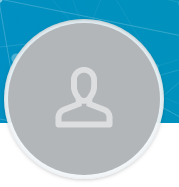 Eric Warner
Sales Engineering Team Lead, Northeast at Bose Corporation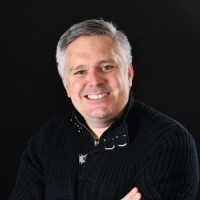 Pascal Castonguay
Regional Business Manager at Bose Corporation
This evening's meeting is sponsored by