Making the Home Studio Work
Perspectives on the Home Studio Landscape
When: Tuesday, October 29, 2019
Time: 7:00pm
Where: Eaton Theatre, Room RCC204
Ryerson University
80 Gould Street, Toronto, Ontario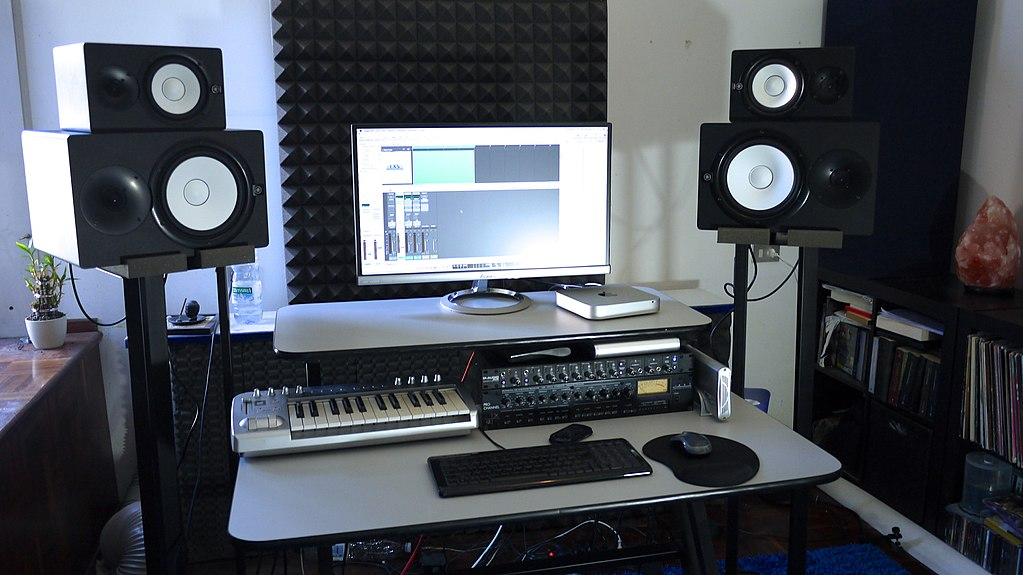 Pre-Meeting  Dinner
5:00 pm The Pickle Barrel (corner of Edward and Yonge, just north of Dundas, in the Atrium)
_
For many, the word studio conjures up a fully loaded control room but this October, we pay tribute to the unsung workhorse of the recording industry: the Home Studio. Like it or not, the power to produce quality audio is increasingly concentrated in the hands of the individual and the viability of the professional Home Studio is greater than ever.
On October 29th, the AES will be holding a series of panel discussions to explore the Home Studio landscape in 2019. Panelists will offer their financial, technical and creative insights on everything from getting started with your first piece of gear to closing the deal with a fully packaged recording solution. This is an opportunity for novices and veterans alike to learn and share their passion for the best room in the house.
1.  Running a Professional Home Studio
Financial, Marketing and Practical aspects of working out of a home studio
2.  Varied Applications of The Home Studio
How home studios are setup to meet the specific needs of an industry, genre or recording philosophy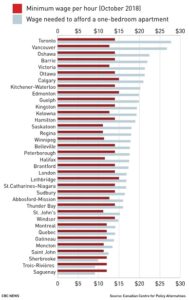 Wages needed to rent a one-bedroom apartment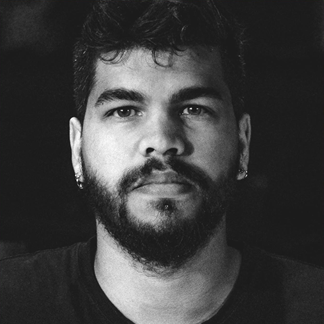 Dajaun Martineau
songwriter, producer, and engineer
Dajaun Martineau is a songwriter, producer, and engineer based out of Toronto, Canada.
Profiled in Professional Sound Magazine, Dajaun has also been regularly interviewed by Canadian Musician and mentioned in Mix Magazine. Some of his studio credits include Juno nominated acts such as Moist, Diemonds, Cancer Bats, Kathleen Edwards, Lydia Ainsworth as well as international acts including Yelawolf/Fefe Dobson, Nico & Vinz, Ghostface Killah, and many more.
Dajaun cut his teeth at Phase One Recording Studios where he was hired in 2010 as an Assistant Engineer and quickly advanced to the position of Senior Staff engineer. Phase One boasts more gold and platinum certifications than any other studio in the country, hosting such artists as Alice Cooper, Rush, Bob Dylan, Rihanna, Bono, Kiss, and Barenaked Ladies.
Dajaun has worked with many of the industry's leading record producers including Garth Richardson (Rage Against The Machine, Red Hot Chili Peppers), Gavin Brown (Thornley, Metric), Eric Ratz (Big Wreck, Billy Talent, Monster Truck), David Bottrill (Tool, Peter Gabriel, Kid Rock), Sylvia Massy (Deftones, Sublime, System of a Down, Tool), and Paul Northfield (Rush, Dream Theater).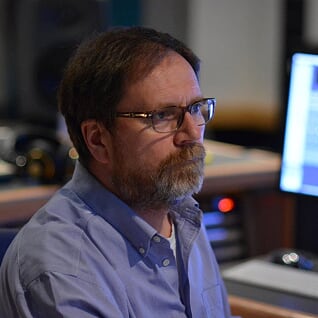 Ron Searles
Owner, Red Maple Sound
​
Ron Searles studied Music Industry Arts at Fanshawe College (London, Ontario). After graduating in 1979, he worked as a recording engineer at Manta Sound in Toronto for fourteen years. Ron moved to CBC's Toronto Production Centre in 1995 where he is a Senior Post Production Audio Engineer.
While at Manta, Ron earned more than 100 album credits, which included work with some of Canada's top producers and artists in genres as diverse as Post Punk, Pop Rock, Folk, Alternative, Country, Jazz and Classical.
At CBC, Ron's mixing credits include many award winning documentaries, variety specials and film scores.
Ron's score credits include the films "IMAX – Blue Planet", "Sweet Hereafter", "Felicia's Journey", "Ararat", "Touch of Pink", "St. Ralph", "Child Star", "Skin Walkers", "How She Move", "Being Julia", "Capote", "One Week", "Adoration", "The Nut Job", "Life of Pi", "Remember" and "Manchester by the Sea", "On the Basis of Sex", and most recently "Percy" staring Christopher Walken and Christina Ricci.
Since 2004, Ron with his company Red Maple Sound has been doing specialized recording and mastering of chamber music, as well as live concert video recordings of solo and chamber music, working with notable artists including I Furiosi, Gabrielle McLauglin, Lucas Harris, Gallery Players of Niagara, Teng Li, Aisslinn Nosky, Winona Zelenka, LARK Ensemble, Trio Arkel, Eybler Quartet, and Ofra Harnoy.
The album "Free Flight, the Big Band" engineered, co-produced and mixed by Ron was nominated for a Juno in "Best Instrumental Jazz Album".
Ron engineered and produced Winona Zelenka's "Complete set of J.S. Bach's Suites for Solo Cello", which was nominated for a Juno in "Best Classical Album, Instrumental Solo or Chamber Music".
Ron's pastimes involve violins, guitars, photography and sailing.
Ron has been honoured with ten Gemini nominations, and three Gemini Awards.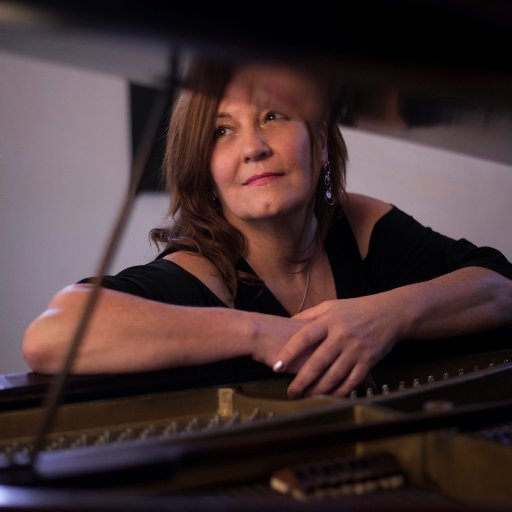 Lisa Patterson
multi-instrumentalist, vocalist, songwriter, performer, producer/engineer and educator
Lisa Patterson is an award-winning musician, songwriter, producer and engineer based in Toronto, Canada.She accumulated sound production skills from a combination of street-level experience, mentorships and formal study. From a Classical piano background to Fanshawe College Recording Arts program, touring and recording with original bands for 10 years and occasionally freelancing as a live soundtech or studio producer. Eventually settling in Toronto Patterson apprenticed with guru of acoustic engineering Nick Blagona (Deep Purple, Cat Stevens, Green Day) before operating her own live/work coach-house studio. Artists she has recorded and/or produced include: European sensation Haitian-Canadian Melissa Laveaux (No Format / Universal, France); Polaris Prize winner Lido Pimienta; WOMEX Artist of the Year 2016 Calypso Rose; Juno winning Indigenous singer-songwriter Medicine Song Woman.
Patterson collaborated with Grammy nominated & Juno-winning engineer/producer Adam Messinger (Magic!, Iggy Azalea)on her own singer/songwriter album'Roam' (2005) resulting in a Top Ten single on AAA charts in The Benelux and a Rough Trade distribution deal. She assist-engineered and co-produced her album 'Lumina' (2013)with Juno & Polaris Prize winning producer Michael Wojewoda (Buffy Sainte-Marie, Bare Naked ladies). Being the singer in the booth with these skilled vocal producers proved to be valuable experience applicable to this day.
In 2017 Patterson founded H.E.R. studio -Heroes of Engineering and Record Production to advocate for women and non-binary producers and in May 2018 made history curating & moderating Canadian Music Week's first gender inclusive producer panel.  http://imaginitmusic.com/projects/her-studio.html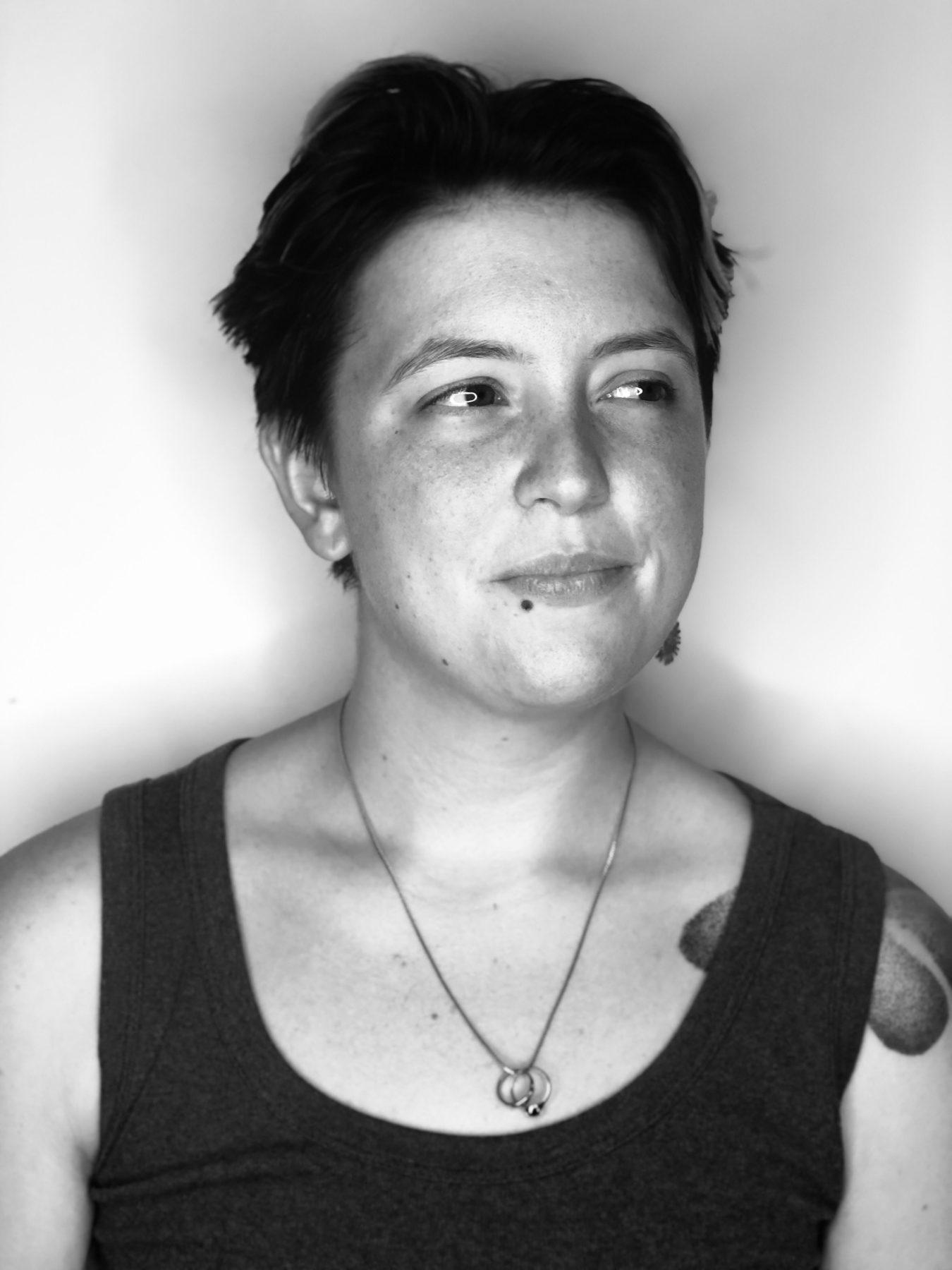 Cass Beauvais
audio engineers and songwriter
Cass is an audio engineer, music producer and songwriter based out of Toronto ON.
Over the last ten years they have worked across audio disciplines and out of some of the most prestigious studios in the GTA and are quickly becoming one of the most sought-after engineers of their generation.
They currently work as a freelancer and are in the process of developing and building a new high end studio space in the east end of Toronto.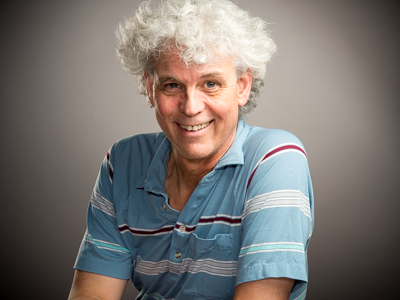 Blair Francey
Blair Francey's love affair with music and audio started early. inspired by The Beatles and other artists in the 1950's and 60's, he took drum lessons at age eight, guitar lessons at age 15, and purchased of his first open reel tape recorder in 1972. He first performed in public at university as a singer & guitar player in 1975 in a band that is still active with all original members. His frustration with equipment failure motivated him to self-educate himself about the physics of sound and technology of audio.
His latest home studio is in his home in Cambridge, Ontario and will open for business in early 2020.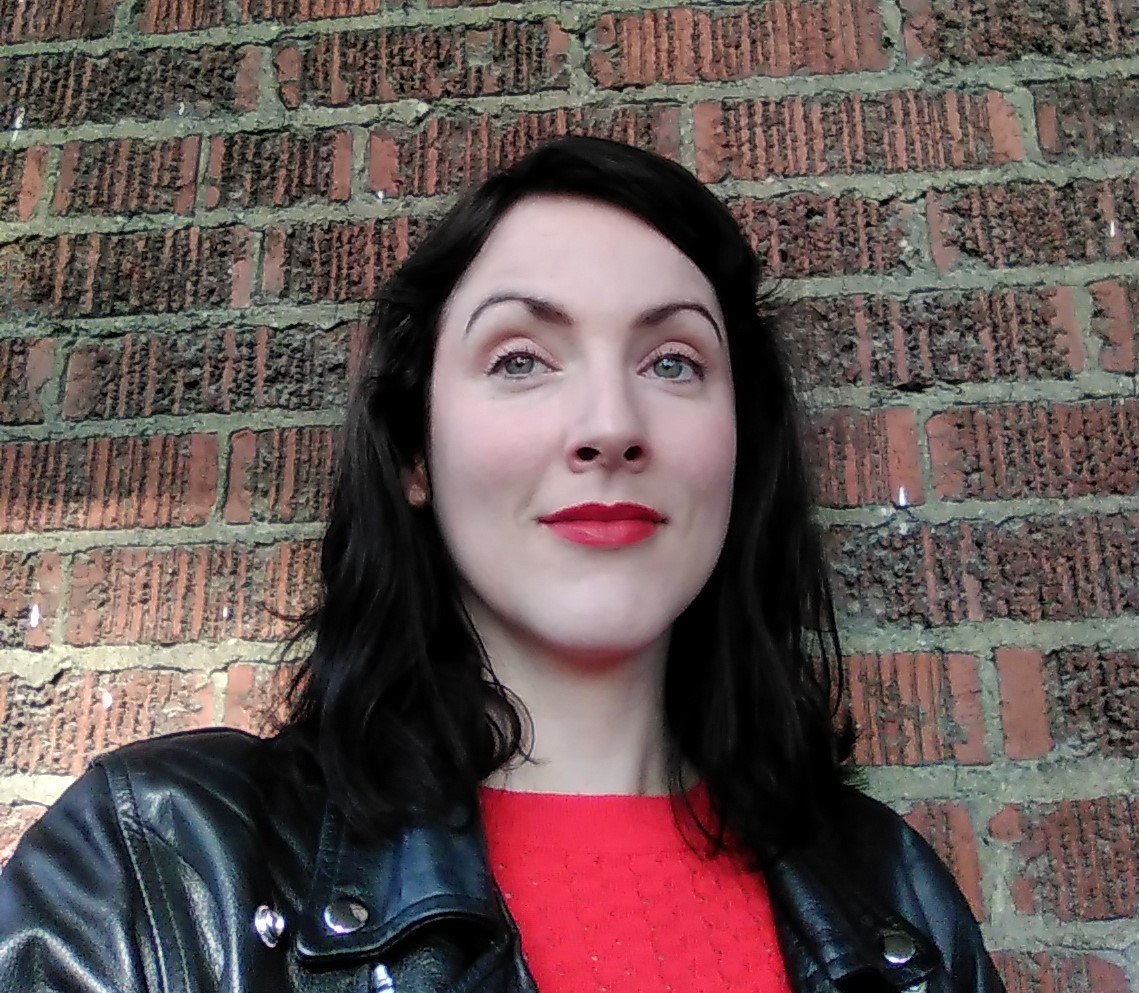 Genevieve Jones
Genevieve Jones is a voice over artist based in Toronto. Working out of her home studio she's recorded thousands of projects for companies of all sizes: from mom-&-pop shops and independent gaming companies – to the likes of Bayer, United Way, IBM, and AirBnB. Gen found her path to voice acting through her previous experiences as a radio broadcaster and time spent making rock music. She enjoys the challenges that come with running a freelance business and has successfully avoided having to wear slacks her entire adult life.
Email: hi@awesomevo.com
Twitter: @jonesygen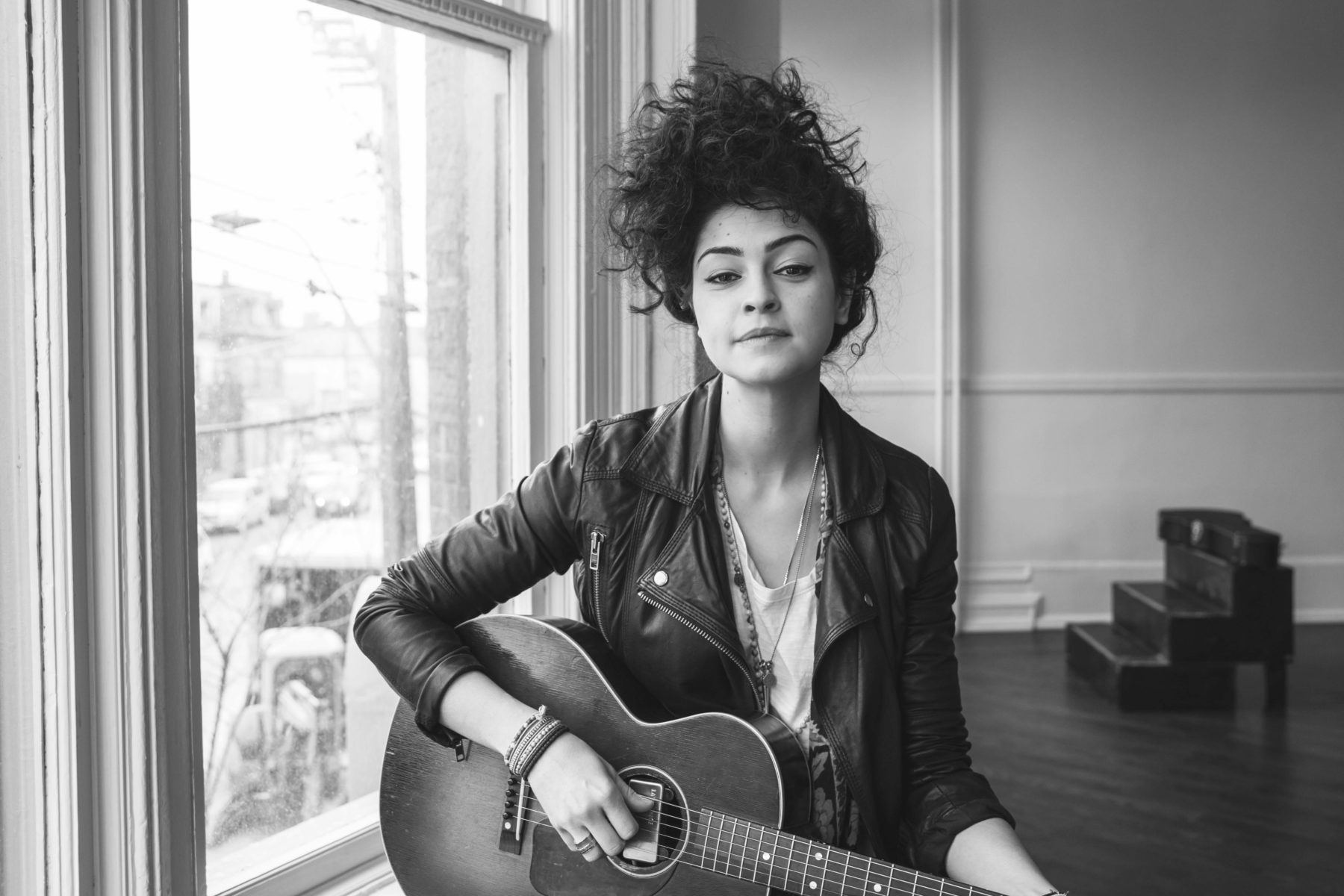 Hill Kourkoutis
studio owner
Hill Kourkoutis is an artist, producer, songwriter, composer, musician and director who works out of her studio,The Lair.Hill has produced albums or singles for Jules ("Before You Picked Her" #1 CBC, Top 40 Alternative Radio), SATE, Madison Violet, Leela Gilday, Graph, Eh440, The Cliks, Pavlo, Ghost Caravan and Martha and the Muffins.
She has done remixes for Jill Barber, Good Lovelies, Dear Rouge, July Talk and Adam Cohen. As a songwriter, her songs have been recorded by Poesy (Big Machine), Meghan Patrick (Warner), SATE, Graph, The Cliks and Mookie and the Loyalists (Sony), to name a few. She has also composed for Cadillac, The Adventures of Napkin Man (CBC), Paper Girls (Fablevision) and "Blowback" (2018).
Her songs have also appeared in television shows and films such as Kim's Convenience (CBC), Degrassi: The Next Generation (MuchMusic/MTV), Killjoys (Space/Syfy), Offspring (Network Ten), Pulling Strings (Film), as well as ads for Urban Planet and Virgin Mobile.
As a musician, Kourkoutis has had the honour of playing with artists such as Serena Ryder, The Weeknd, Danny Michel, Martha and the Muffins and Tara Slone and can be seen on the CTV series,The Launch,performing the duties of guitarist in the show's house band.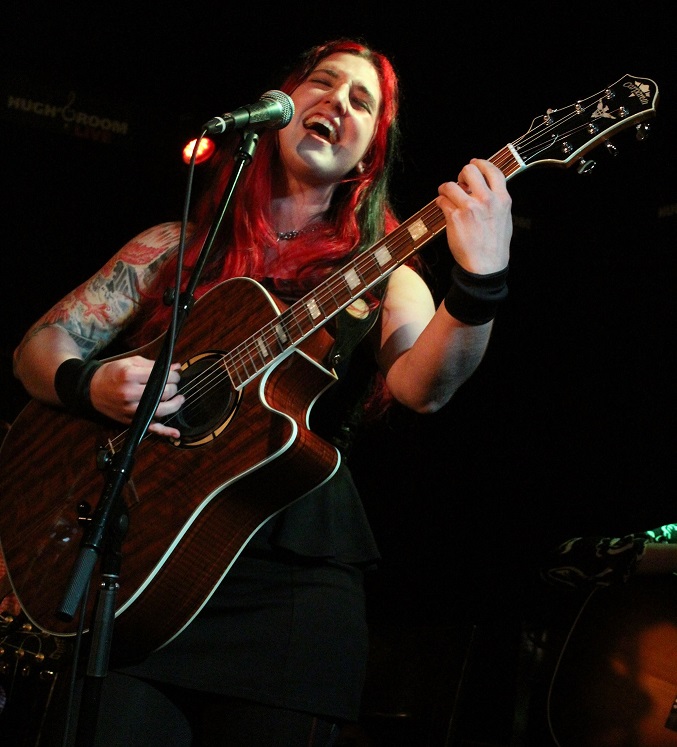 Kristen T. Clark
Pro Audio Sales at Long & McQuade Pro
Kristen T. Clark, Pro Audio Sales at Long & McQuade Bloor at 925 Bloor Street West Toronto, is a 24 year old musician, songwriter, performer, and producer. With childhood roots in country music and a love of rock and metal through her teens, Kristen has developed a range of styles. From slow and raw to heavy and powerful, they uniformly characterize her unique sound.
Kristen graduated from Harris Institute's Audio Production Program, and achieved awards for Excellence in Songwriting (SongStudio), Fred Sherratt Award (CARAS), and endorsement from Carparelli Guitars. Before moving to Toronto, Kristen lead workshops for Rock Camp for Girls* Peterborough. She has played lead guitar for several acts and lead her own power trio. She also works as a freelance session musician, often collaborating over the internet, and has a home studio where she gives private lessons, records her own music, and produces other projects.
Formerly Saved by Technology, Long & McQuade Pro carries many different types of musical instruments and audio equipment, specializing and catering to recording studios, post production houses, and broadcasters. The store has an extensive selection of software and hardware recording solutions as well as keyboards and modular synthesizers.
This evening's meeting is sponsored by