600MHz Repack – Impact on Wireless Audio
Presentation and Discussion
When: Tuesday, September 24, 2019
Time: 7:00pm
Where: Eaton Theatre, Room RCC204
Ryerson University
80 Gould Street, Toronto, ON
THIS EVENT IS A JOINT MEETING WITH THE TORONTO SMPTE SECTION.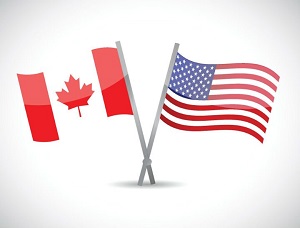 FCC aligns 600 MHz plans with Canada, resistance is futile.
THIS EVENT WILL REQUIRE PRE-REGISTRATION
Because of limited venue seating, and the super-coolness of the topic, this event will require Eventbrite pre-registration. 
Pre-Meeting  Dinner
Pizza & Pop Dinner is provided at 6:30pm at the Eaton Theatre foyer.
_


On Tuesday September 24th
we will be looking at the repack of the 600 MHz frequencies and the impact on the wireless production equipment used in the broadcasting, outdoor concert and special event world.
 We have three speakers who bring a wealth of knowledge on this subject and each brings a unique perspective to this issue.
Rob Poretti – AVL Media Group
Colin Bernard – Director of Canadian Operations – Lectrosonics Canada
Ike Zimbel – Zimbel Audio, Radio Active Designs
After the presentations we will have a panel discussion moderated by Reza Saiphoo – Director, News Technology – Corus Entertainment. Reza has considerable insight on this issue and will be a great addition to this discussion.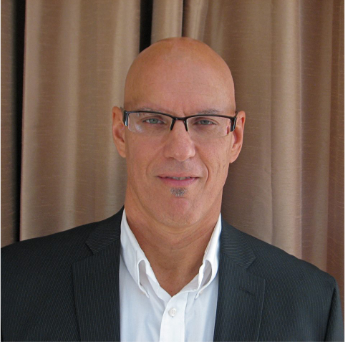 Rob Poretti, AVL Media Group
Sales Director
For over 25 years, Rob Poretti has provided wireless solutions for live events and venues in Canada and around the world. Rob was an RF expert for Sennheiser Canada for 8-years; providing engineering, design and specification support for their partners. He specializes in designing large, complex RF systems for broadcasters and large events, where requirements for multi-zone combining, facility-wide frequency coordination and systems integration are the norm.
Rob managed the Sennheiser service shop at the Vancouver 2014 Winter Olympics, where a team of RF experts provided technical support for IOC host broadcast partners during that time-frame. He has also consulted with Industry Canada regarding the 700 MHz digital transition, and the upcoming 600MHz re-pack. He has developed various tools to determine Canadian DTV environments for all major cities; as well as most countries around the world.
He is currently consulting with Rogers Communications to provide the 600 MHz strategy across Canada and is the Ontario Sales Director for AVL Media Group.
Colin Bernard, Lectrosonics Canada
Director , Canadian Operations
Colin Bernard is the Director of Operations for Lectrosonics Canada based out of their RF support office in downtown Toronto. Colin joined OC Alexander in 1980 which became Sennheiser South Africa in 1985, with Colin as Director. In 1989, Colin worked for TC Electronic Montreal, as Manager Professional Division, then Manager of the Pro Division for Sennheiser Canada. He moved to Toronto in 1992, with the advent of live musical theatre's multichannel wireless mic needs.
Colin has assisted theatre international sound designers/touring sound rental companies with frequency coordination on several large 48 channel wireless mic systems which launched in Toronto, then moved to NY's Broadway, including Ragtime and Showboat's multi city USA tours, plus supported Come from Away and Cirque du Soleil's Paramour NY shows with Lectrosonics. He consulted Solotech for Celine Dion's first 1994/95 world tour and frequency coordinated Phantom of the Opera's 1994- 95 world tour.
Colin launched Lectrosonics Canada in 2006, situated near all major Broadcasters, Film and Video locations including Sports and Theatre Venues in Toronto, supporting many wireless mic/ IFB/IEM TV studio installations. Under Colin's management, projects include frequency coordination of all of CTV TV News ENG camera wireless across Canada, reality TV shows Master Chef and The Amazing Race, numerous Musical Theatre installs, including Digital Encrypted wireless mic systems for TD Bank and Blackberry HQ and the House of Parliament.
Colin recently acted as Chairman of a special group of RABC (Radio Advisory Board of Canada) members consulting  ISED (Industry Canada), re the upcoming 600 MHz new rules for future spectrum allocated to professional  wireless mic use in Canada.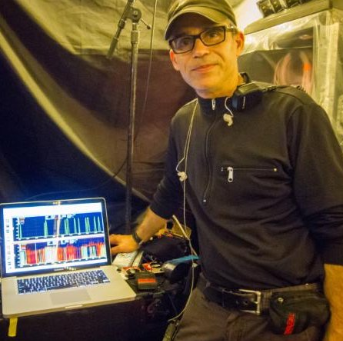 Ike Zimbel, Radio Active Designs
Manufacturer's Representative-Canada
Ike Zimbel is a freelance RF Frequency Coordinator and Technician who has worked on major broadcast and sports events as well as touring with the likes of Shania Twain and Taylor Swift. A firm believer in the practical approach, Ike has been a speaker and trainer at numerous AES functions and has, to date, had eight articles on RF matters published.
Ike is the Canadian manufacturer's rep for the innovative Radio Active Designs RF intercom system and an applications engineer for the groundbreaking Alteros wireless microphone system.
Ike's Talk will focus on the practical and applied aspects of getting multiple wireless systems to work in the reduced spectrum available after the 600 MHz transition. Topics covered will include band planning, frequency coordination, and filtering for the new reality.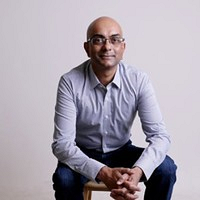 Reza Saiphoo, News Technology at Corus Entertainment
Director
In his current role as the Director of News Technology for Corus Entertainment, Reza Saiphoo leads numerous engineering teams across the Global Television network, supporting 15 television stations, associated news bureaus and 48 transmitter sites. Throughout his 30-year career in the broadcasting industry, Reza has led various technical, operational and engineering teams through large, complex critical infrastructure changes, technical workflow integrations and business process improvements.
Currently he is working on innovative strategies to streamline technical workflows between radio and television stations in the same market and leading the 600 MHz repack for 17 TV transmitters across Canada.
This evening's meeting is sponsored by