REVIEW OF WORKSHOPS AND EXHIBITS, 153rd INTERNATIONAL CONVENTION
Pre-Meeting Dinner
5:00 pm
Duke of York 39 Prince Arthur Avenue Toronto, ON M5R 1B2 Canada
Be sure to plan to leave the restaurant with enough time to get to the meeting venue.
Guest presenters include Jeff Wolpert, Ron Lynch and Anthony Kuzub.
If you attended the convention and would like to tell us about what caught your interest, we'd love to have you join us.


_


Just let Ross Whitney know, and he'll slot you in.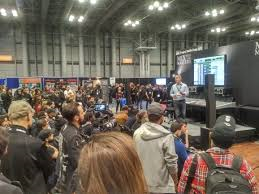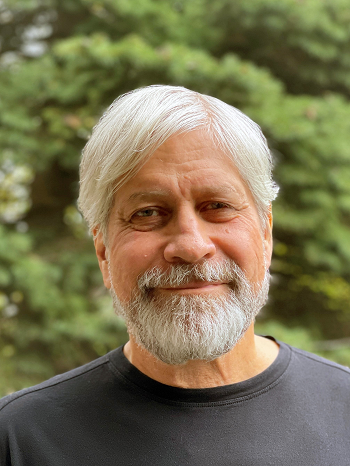 Ron Lynch
Consultant, DekTek Technologies
Ron has been providing technical support for pro audio systems for over 40 years. During that time, he has been engaged in audio systems design, installation, commissioning, maintenance as well as custom audio product design and manufacturing. He has also been creatively involved with music recordings in studios and live venues, theatrical sound productions and in staging large corporate AV events.
His clients have included major audio studios for music, commercial production, and postproduction. Also, he has worked with major record labels, concert production companies and large corporations.
He has served as Vice President and General Manager at Manta Electronics Group, and as Audio Engineering Manager at Technicolor Toronto (now Streamland/Formosa). Presently Ron provides consulting services for music and post studios through his personal company, Dektek Technologies.
Ron has been a long-time member of the AES and SMPTE having served on the Toronto AES executive committee including two terms as chair. He has delivered presentations at several Toronto AES and SMPTE events.
Ron continues to research the latest developments in technologies and workflows for music and post recording to help his clients stay on top of the ever-evolving new tech.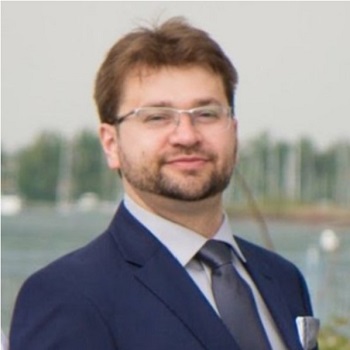 Anthony Kuzib
Sr. Systems Designer, CBC
Anthony P. Kuzub is a 3rd generation recording and broadcast audio engineer. At the age of ten he founded his first company, Copy Cat Recording, which duplicated audio CD's to cassettes for the benefit of those who did not own CD players. Growing up at CFQC TV in Saskatoon, he played with Ward-Beck Systems mixing consoles in the off air production control rooms. heads the Ward-Beck Systems Preservation Society, whose members swap tech info and documentation about the legendary Toronto manufactured broadcast consoles.
After 15 years of owning studios, recording bands, mixing FOH + Monitors for IATSE 300, and refurbishing consoles he moved to Toronto. In 2010 Anthony commissioned Revolution Recording as their Technical Supervisor by participating in refurbishment team for their SSL, Neve Consoles. While Rush was recording in studio A, Anthony was building custom Ward-Beck Systems Mixing Console for their third room. He also performed technical upgrade services for Livewire, Joao Carvalho Mastering, and Lacquer Channels Cutting system.
After giving Revolution Recording his 6 month notice, he earned an Honors Diploma in Communication Engineering from Seneca Toronto. Anthony is now the IP audio product manager for Toronto's Ward-Beck.Systems while taking on the roll as vice chair of the Toronto Audio Engineering Society
(www.TorontoAES.org).
Anthony is actively involved in the technical and promotional aspects of the Open Control Architecture (OCA-AES70), AES 67 working group, and the Alliance for IP Media Solutions (AIMS-ST2110). His Quad Twisted Pair RJ45 audio connector wiring solution is under the scrutiny of the AES standards as X243 and the Ward-Beck Pemo remote controlled AES67 networked preamp is a game changer.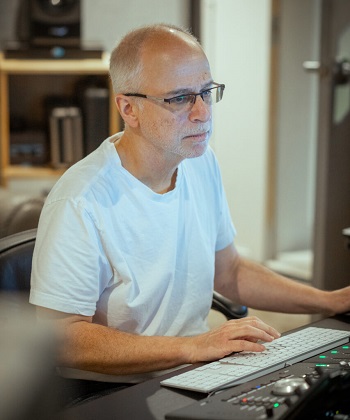 Jeff Wolpert
University of Toronto, Desert Fish Studios
Jeff Wolpert operates on the cusp of art and technology. It's an intersection he relishes. The award-winning sound engineer, mixer and producer has worked with some of the biggest names in the music industry during his 35-year career, including Aretha Franklin, Anne Murray, Loreena McKennitt, James Brown, Kris Kristofferson, Holly Cole, Great Big Sea, Natalie MacMaster and others. He's also worked in film and television, and after teaching on and off for 30 years he's now director of the Master of Music in Music Technology and Digital Media program at the University of Toronto.
During his 35-year career, Jeff has seen some big changes, but one thing has remained the same. "Music has only two ways into the brain – through the two ears on your head." The technology, however, has advanced and been enhanced. Desert Fish is one of only three Dolby-Atmos music studios in Canada. Dolby-Atmos is known as an 'immersive format' and is "the newest and coolest form of surround sound," according to Jeff. It's comparable to what you might experience with three-dimensional sound in a modern cinema. "I love Dolby-Atmos," he says. "It's a positional tool I never had in the early days. It has definitely expanded the palette."