Tour and Presentation

When: Tuesday May 31, 2016
Time: 7:00pm – 10:00pm
Where: LIVELab
Psychology Building (#34)
2nd Floor LIVELab
McMaster University
1280 Main Street W.
Hamilton, Ontario
NOTE:  This meeting will require PREREGISTRATION.  Click on the Eventbrite link below.  Admission is no-charge.  Priority will be given to AES members first.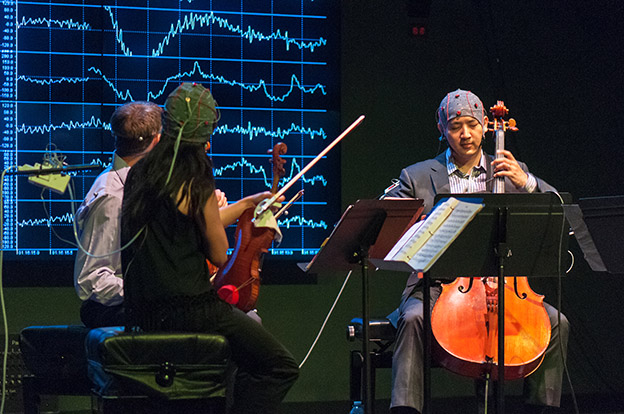 About the Event
Part-1:  Meet some of the researchers and learn about the technologies in this world-class facility.
Dr. Dan Bosnyak.  The LIVELab:  a description of technology and systems installed in a facility purposely designed to study the neuroscience of human interaction in a musical context.
Dr. Ranil Sonnadara.  An overview of methods for studying the enhancement of audience enjoyment using technology to increase audience engagement in artistic performance.
Dr. Ian Bruce.  Evaluation of hearing aids in realistic, complex listening environments.
Part-2:  Introduction to the Meyer Constellation Acoustic System and live demonstrations of its capabilities.
Jerry Placken, John Pellowe and Pierre Germain from Meyer Sound Laboratories will discuss the history, development and application of the Constellation system:
The presentation will begin with a brief history of variable acoustics and electro-acoustic systems.
Meyer Sound will discuss our history with the Variable Room Acoustics System (VRAS) developed with Dr. Mark Poletti and the development of the Constellation system
We will present an overview of in-line and non-inline systems, system design methodology, system components and Meyer Sound Services.
There will be an explanation of the types of Constellation systems including Constellation Performance, Constellation Voice Lift and Constellation Acoustic Focus
We will discuss the additional integrated and 3rd party system options such as multi-channel surround, cinema, PA and video conferencing.
We will present a sample of existing Constellation systems including the system in LIVELab.
The presentation will end with live demonstrations by a string quartet to allow attendees to experience the Constellation system
Pre-Meeting "Dutch Treat" dinner
The pre-event dinner meeting is located on campus at the Phoenix, a popular establishment in the Refectory Building.
Meet at 5:00 p.m.; food and beverages, of course, at member's expense.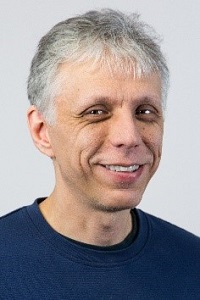 Dan Bosnyak
Technical Director, LIVELab
Dr. Bosnyak uses electroencephalography and other physiological measurement systems to study neural plasticity in the human auditory system, particularly using musical training as a model for inducing neurological changes.  More recently, the LIVELab has allowed him to study electrophysiological responses both in musicians performing before a live audience, and also in multiple audience members simultaneously experiencing real musical performances. The method of simultaneously studying multiple interacting human subjects is known as 'hyperscanning' and permits the study of brain responses that underlie social interactions and joint action/behaviours. Dr. Bosnyak is the Technical Director of LIVELab.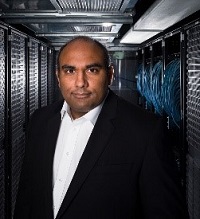 Ranil Sonnadara
Sound designer and composer
Dr. Ranil Sonnadara is a sound designer and composer who has worked extensively on both sides of the Atlantic. He has won several awards for his work on musicals and plays.
Originally based in the UK before moving to Canada to pursue research in psychoacoustics and behavioural neuroscience, Ranil has designed sound and music at several producing and touring venues in the United Kingdom including the West Yorkshire Playhouse, York Theatre Royal, the Manchester Apollo Theatre, Bath Theatre Royal, the Assembly Rooms, the Epsom Playhouse, South Hill Park Arts Centre, and several venues in and around London's West End including the Royal National Theatre. He has also worked at several venues across North and South America.
Ranil has over 300 production credits including: Barnum, Beauty and the Beast, Exquisite Sister, Jesus Christ Superstar, King Lear, Never, Peter Pan, Pirates of Penzance, Singing in the Rain, Seeds Under Stones, Sweeney Todd, The Sound of Music, Wind in the Willows, and most recently, Red for Theatre Aquarius.
An experienced educator and researcher, Ranil has taught courses on psychoacoustics, lighting and sound design at the University of Leeds, the Leeds College of Music, University College Bretton Hall, Liverpool Hope University and at McMaster University.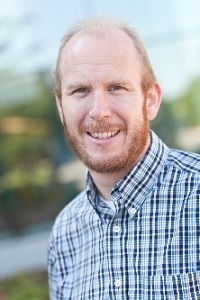 Ian Bruce
Associate Professor, Department of Electrical and Computer Engineering at McMaster University
Dr. Ian C. Bruce grew up in Bendigo, Vic., Australia. He received the B.E. (electrical and electronic) degree from The University of Melbourne, Melbourne, Vic., in 1991, and the Ph.D. degree from the Department of Otolaryngology, The University of Melbourne. From 1993 to 1994, he was a Research and Teaching Assistant at the Department of Bioelectricity and Magnetism, Vienna University of Technology, Vienna, Austria.  He was a Postdoctoral Research Fellow in the Department of Biomedical Engineering at Johns Hopkins University, Baltimore, MD, USA, from 1998 to 2001.
Since 2002, he has been with the Department of Electrical and Computer Engineering at McMaster University, Hamilton, ON, Canada, currently at the rank of Associate Professor.  His research interests include auditory modeling, hearing aids, cochlear implants, tinnitus, neural coding of speech, digital speech processing, and stochastic processes. He is currently the Associate Director of the LIVELab at McMaster.  Dr. Bruce is an Associate Editor of the Journal of the Acoustical Society of America, a Fellow of the Acoustical Society of America, a Member of the Association for Research in Otolaryngology, and a Registered Professional Engineer in Ontario.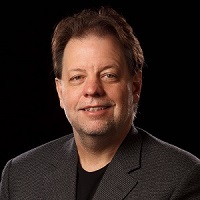 Jerry Placken
Business Development Manager for International Markets at Meyer Sound
As Business Development Manager for International Markets at Meyer Sound,
Placken serves as a critical link between end users, architects, AV consultants, acousticians and sound designers and the company's sound reinforcement and acoustic divisions. He continues to work with the most creative companies around the world developing unique and innovative sound and acoustic solutions to improve and enhance the customer experience.  Placken studied Jazz at Humber College in Toronto and holds a degree in Music Engineering from the University of Miami in Coral Gables, Florida. He has worked in technical sales in the professional audio industry since 1987 and has been with Meyer Sound since 2006. Placken is a member of the Audio Engineering Society.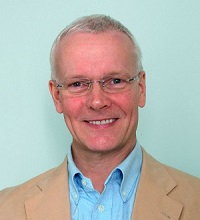 John Pellowe
Recording engineering, live broadcast engineering, concert sound reinforcement and acoustics
John Pellowe's international career has encompassed recording engineering, live broadcast engineering, concert sound reinforcement and acoustics. As a recording engineer for Decca (1974-96) he made over 200 albums with many of the world's best-known artists in concert halls with outstanding acoustics, including the Vienna Musikverein and Amsterdam's Royal Concertgebouw. Many of his recordings achieved critical acclaim and numerous awards, including a Grammy for Best Engineering.
As Sound Engineering Director for Luciano Pavarotti and the Three Tenors (1985-2005) he participated in more than 30 world tours, engineering and mixing front of house sound and live broadcasts for more than 300 major concerts. Credits include the world's biggest selling classical album: 'The Three Tenors' live from Rome for the 1990 World Cup. Since 1991 he has acted as sound engineering consultant to the Fundación Musical Simón Bolivar of Venezuela and the internationally renowned conductor Gustavo Dudamel, for whom he has mixed several important concerts. Pellowe has a deep interest in acoustics.
Since 2006 he has worked for Meyer Sound Laboratories helping establish their Constellation Acoustics System as a global leader in flexible acoustics. This is technology whereby a venue's acoustic can be quickly optimized to suit different types of music or performance. As Project Director for some of the companies' most ambitious Constellation projects around the world, Pellowe takes responsibility for the system design and 'voicing' of concert halls and performing arts centers.
Amongst numerous other projects, he is currently directing the installation of Constellation in the Teatro Teresa Carreño in Caracas, the second largest classical music concert hall in South America. Pellowe has a special interest in introducing artists to the benefits of the technology. Since 2012 he has attended the acclaimed annual festival of internationally renowned (mainly Juilliard) educated musicians for the Great Mountains Music Festival in South Korea. These extraordinary concerts are directed by the famous Korean sisters; violinist Kyung Wha Chung and cellist Myung Wha Chung and performed before a discerning public. The Constellation system voiced by Pellowe, with its inherent acoustic flexibility, has proven pivotal to the festival's success.
In September 2014 Pellowe was the recipient of the ProSound Lifetime Achievement Award in London.
Pierre Germain
Senior Acoustic Engineer, Meyer Sound Laboratories
Pierre Germain, senior acoustic engineer at Meyer Sound Laboratories, specializes in projects that feature the company's Constellation acoustic system and Libra acoustic image system.
Germain has played a pivotal role in the design, acoustic testing, analysis, tuning, and commissioning of the flexible acoustical environments in various world-class venues, including the Alpensia Hall in South Korea, the Fosnavag Konserthus in Norway, Teatro Telcel in Mexico, as well as the San Francisco SoundBox, Jazz at Lincoln Center's Appel Room, and Michael Jackson ONE in the U.S. Germain was also instrumental in the first restaurant application of Constellation and Libra at Berkeley's Comal.
Prior to joining Meyer Sound, Germain spent years at acoustic consulting firms Valcoustics Canada and San Francisco's Shen Milsom Wilke. Germain has a master's degree in mechanical engineering from the University of British Columbia, specializing in acoustics.
About MIMM and LIVELab
The McMaster Institute for Music and the Mind (MIMM) is an interdisciplinary group of researchers including psychologists, neuroscientists, music theorists, musicians, dancers, media artists, mathematicians, kinesiologists, health scientists, and engineers.
The LIVE (Large Interactive Virtual Environment) Lab is a unique 106-seat Research Performance Hall designed to investigate the experience of music, dance, multimedia presentations, and human interaction.
The 2000 sq. ft. performance hall was specially constructed for active acoustics. The hall is housed in a heavy exterior concrete shell and built on rubber pucks so as to be vibration as well as sound isolated, with a second acoustically-isolated inner shell built inside the exterior shell. Heating and air conditioning systems were specially designed for low turbulence and very slow air movement to minimize heating and air conditioning noise.
This design creates a large, incredibly quiet space (meeting NC10 background noise standards), rivaling most much smaller sound recording studios. In addition, acoustic treatment inside the room produces a very low natural reverberation. The result is an acoustic 'blank slate' which can then be modified by the active acoustics system to create the desired acoustic environment.
The Constellation system is a ground-breaking technology that enables the acoustic properties of a room to be altered instantaneously to recreate almost any type of sound environment.
Pre-Registration is requested.  Admission is FREE.
Please click on the Eventbrite registration link below to let us know that you are coming.
<div style="width:100%; text-align:left;" ><iframe src="//eventbrite.ca/tickets-external?eid=24795572224&ref=etckt" frameborder="0" height="214" width="100%" vspace="0" hspace="0" marginheight="5" marginwidth="5" scrolling="auto" allowtransparency="true"></iframe><div style="font-family:Helvetica, Arial; font-size:10px; padding:5px 0 5px; margin:2px; width:100%; text-align:left;" ><a class="powered-by-eb" style="color: #dddddd; text-decoration: none;" target="_blank" href="http://www.eventbrite.ca/r/etckt">Powered by Eventbrite</a></div></div>