Facility Tour & Retrospective of the Summer Recording Institutes 1968 – 1986
When: Saturday, April 23, 2016
Time: 11:00am – 5:00pm
Where: Eastman East Wing (EEW), Wolk Atrium
Eastman School of Music
26 Gibbs St, Rochester, NY 14604, United States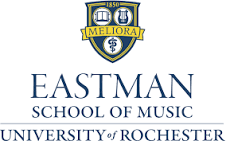 About the Event
On Saturday April 23, 2016, the AES will hold a special day event at the Eastman School of Music, featuring:
A tour of the school's three concert/recital halls and their inter-connection to a sophisticated recording control facility.
A retrospective of the famed Summer Recording Institute, with former students and teachers sharing their memories and impressions.
Rochester's Eastman School of Music is distinguished as being one of the premier music conservatories in the world. Since it was established in 1921, their commitment to excellence has seen generations of graduates go on to achieve renown in the fields of Classical Music and Jazz.
What is not as well-known is the huge impact the School has had on the field of audio production resulting from their early adoption of recording technology for instructional and archival purposes.
Apart from amassing the largest archive of recorded music in the world, the School hosted a series of "Recording Institutes" from 1968 to 1986, in what could be considered the original Recording School.
Here, a generation of audio professionals, including such iconic names as Bob Ludwig, Phil Ramone and Mick Guzauski were able to explore the state of the art in audio technology and practice. Several members of the Toronto AES Section participated as students in these workshops and some, most notably Neil Muncy, served as instructors.
Our retrospective will include comments from recording institute alumni including
Bob Ludwig
David Greene
Jim Anderson
Paul Blakemore
Dale Manquen
Jim Cox
Dixon van Winkle
Mike Solomon
Stephen Siegel
Ross Ritchie
FYI    Rochester is a part of the Toronto AES Section, and our current vice-chair is Rochester's Alan Clayton.
The Retrospective streamed live from Eastman School of Music on Saturday April 23, 2016.
<iframe id="ls_embed_1461552838" src="//livestream.com/accounts/1852707/events/5141691/player?width=480&height=270&autoPlay=true&mute=false" width="480" height="270" frameborder="0" scrolling="no"></iframe>
Meeting is Open To Everyone: Members and Guests Welcome.
Transportation: To and Fro
We have organized an on-line ride-sharing option, via a car pooling website service.  Click on this eRideShare link.
If you are a passenger looking for a ride, look at where it says "Rides Offered"; if a driver offering, look at "Rides Wanted".
Click on where it says "toraes" under the Contact/Member ID column, and you'll be taken to a page where you can either log in, or create a new membership account. Membership is free and all that is needed is a user name, password and valid email address. The email address is verified by having the person respond to an email message.
Once a person is registered and logged in, they can send a message with their particulars. Ride providers should indicate the time and place to meet up on the morning of the 23rd, and what their requirements will be for cost sharing. It is recommended that everyone's passport be examined prior to departure – to insure minimal difficulties at the border.
Once the message is received, a reply will be sent outlining further steps.
If you do not wish to use eRideShare,and you are planning to drive to Rochester yourself, and have room in your vehicle for one or a few extra passengers, please contact us directly, and we'll see if we can put drivers and passengers together.
Handy Maps
Here are links to two handy, really useful, wise-to-download-them-you-are maps that will help you find parking and the meeting location:
Crossing to the US
Alan Clayton:  Crossings are a crap shoot. Over the years I've found Queenston-Lewiston to be slower than the Peace Bridge. That being said, I exclusively use Queenston-Lewiston on my return trips, but I'm usually crossing so late at night that it doesn't really matter! Some people swear by the rainbow bridge because of the absence of Truck traffic. DO NOT go to Whirlpool bridge, it is exclusively for NEXUS users; if you don't have a NEXUS card you will be turned away.
REMEMBER YOUR PASSPORT
Valid passports are required to get through the border.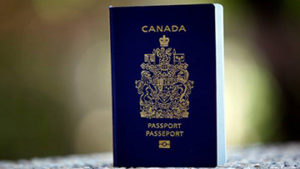 This Meeting is Sponsored by…

Toronto AES Appreciates the Continuing Support of