Date: Tuesday, May 25, 2021
Time: 7:00 pm
Where: Online meeting –
SEE YouTube VIDEO LINKS BELOW


Noise is popular!!  Who knew?  We have had such an overwhelming interest in this month's meeting, we needed to split it into two parts.
We've posted a "pre-show" video available now on YouTube featuring interviews with:
Ike Zimbel – ZAP! Zimbel Audio Productions

Warren Beck

– WBS, HHB, YSL, AES Toronto

 
Our Tuesday, May 25 event will be featuring the remaining conversations with:
Jim Meyer – Chief Engineer Clair Global Touring

Richard L. Hess – Transfer, Restoration and Archiving expert

Rick Chinn

– Tapco / Mackie

​

Bill Whitlock – Audio interconnection expert

Fran Blanche – Frantone Electronics
Tuesday, May 25 Event:  7:00 pm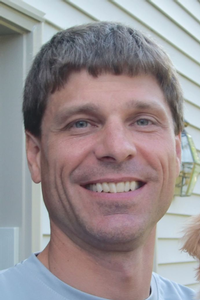 Jim Meyer
Chief Engineer Clair Global Touring
Jim Meyer is Senior Director of Engineering at Clair Global (http://clairglobal.com/), and has been with Clair since 1988. He has experience in almost all aspects of portable sound system design and deployment, including power distribution, mixing consoles, signal processors/crossovers, power amplifiers, loudspeakers, and associated cabling and signal distribution (including audio networks).
While at Clair he has helped design and deploy sound systems for the Olympics, the Pope, and the majority of top musical artists touring around the world.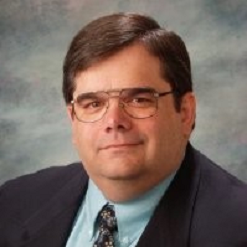 Richard Hess
Transfer, Restoration and Archiving expert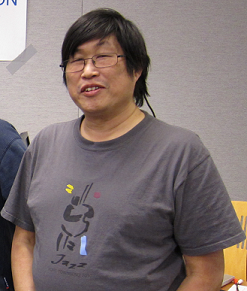 Rick Chinn
apco / Mackie / uneeda-audio.com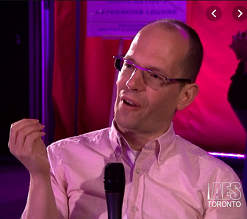 Warren Beck
WBS, HHB, YSL, AES Toronto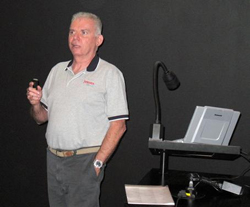 Bill Whitlock
Audio interconnection expert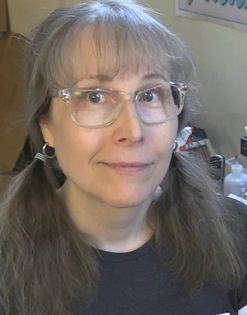 Frances Blanche
Frantone Electronics
Fran Blanche is the owner and founder of Frantone Electronics (1994-present) one of the world's very first boutique guitar effects companies. Fran is a completely self-taught electronic engineer, artist, musician, published photographer, space technology researcher and historian, mechanical engineer, woodworker, and YouTube vlogger. A former professional AM and FM radio DJ and videographer. Fran has worked on the restoration of the one of a kind Maillardet Automaton at the Franklin Institute and worked on vintage Apollo flight hardware at the Smithsonian National Air and Space Museum. She currently operates FranLab, producing educational science content for YouTube.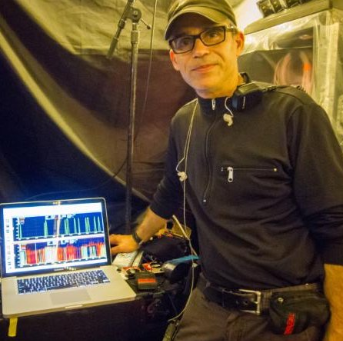 Ike Zimbel
ZAP! Zimbel Audio Productions
High channel count RF frequency coordination is my specialty and my passion, 30 to 200+ channels. I am committed to the idea that wireless mics etc. can work flawlessly on every event.
I am a 35-plus year veteran of the audio industry. During that time I have worked extensively as a wireless microphone technician and coordinator, live sound engineer, recording studio technician, audio supervisor for TV broadcasts and have managed manufacturing and production companies. Zimbel Audio Productions specializes in wireless frequency coordination and offers pro audio equipment repair and modifications on a per request basis.
I am recognized as an authority on Neotek audio consoles and am a frequent contributor to the Neotek mailing list.