Ron Lynch – Technicolor 
Michael Nunan – Bell Media
Jeff Riedmiller – Dolby Laboratories

When: Tuesday March 22, 2016
Time: 7:00pm – 10:00pm
Where: Ryerson University
RCC 204, Eaton Lecture Room
Rogers Communications Building
80 Gould Street
Toronto, Ontario, M5B 2M7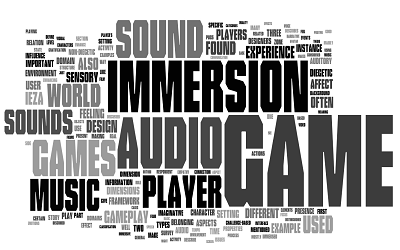 The Ryerson University Communications Building is located at the corner of Gould and Church, east of Yonge Street – Dundas Subway.  For parking info and map, goto www.ryerson.ca/parking.
About the Event
Immersive Audio is broadcasting to a home/theatre near you
The Toronto sections of the AES and SMPTE will present an overview of the state of immersive audio technology.
Part-1: Introduction and Overview
Michael Nunan
Part-2: Dolby AC-4
Jeffrey Riedmiller
Part-3: MPEG-H
Ron Lynch
Part 1
Introduction and Overview
What is Next Generation Audio (NGA) and why do we need it? Does ATSC 3.0 really need a new audio standard? Is this just a new way to do an old thing which will only succeed in adding complexity to our lives?
The promise of NGA is to make us more efficient at the thing we already do, while creating a framework which will permit new and exciting capabilities for content creation and distribution. Both things are likely to be crucial in the near-future as the traditional broadcast industry faces increasing downward pressures. This brief overview will provide an introduction to NGA on the basis of "what might be possible" and will serve as a jumping off point for Jeff and Ron's presentations.
Part 2
Dolby AC-4: A State-of-the-Art Efficient, Flexible and Intelligent Audio System Supporting Immersive & Personalized Experiences
Video entertainment is entering a new era, with viewers increasingly seeking flexibility in what they watch, when they watch it, and how they choose to engage with it. To meet the demands of these new consumption patterns and provide flexibility for continued innovation, a new generation of audio delivery technology is required.
This presentation will provide an overview the technical features and capabilities of the Dolby AC-4 audio delivery system.
AC-4 is a new audio format that addresses the current and future needs of next-generation video and audio entertainment services, including those being delivered via broadcast and/or Internet streaming.
AC-4 has been standardized with the European Telecommunications Standards Institute (ETSI TS 103 190), adopted for use by Digital Video Broadcasting (DVB) in TS 101 154 and is proposed for use in ATSC 3.0 applications.
AC-4 also supports efficient delivery of more lifelike experiences by fully supporting 3D spatial representations (immersive sound) which are the basis for creating new opportunities to enhance the audio experience for consumers from the living room to headphone playback as well as enabling – for the first time – advanced personalization of the user experience.
Part 3
Introducing MPEG-H Audio
With consumers viewing and hearing content on more devices and in more places than ever before, broadcasters are increasingly pressured to meet demands for new and better experiences in a cost-effective manner. Consequently, broadcasters are assessing the capabilities of existing infrastructures and determining how new developments in audio and video technology will affect their ability to deliver enhanced services to a broad array of end-user technologies from high-end home theaters, to tablets and smart phones.
This presentation will show how the MPEG-H Audio standard allows broadcasters to meet these challenges by elevating the sound quality of their offerings beyond 5.1 Surround Sound while incorporating new groundbreaking interactive features in a rapid and cost-effective manner.
Pizza and pop dinner is provided at 6:30 pm.  Meeting starts promptly at 7:00 pm.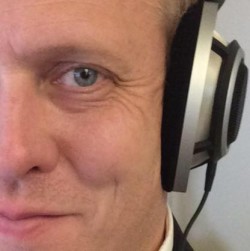 Michael Nunan
Senior Manager, Broadcast Audio Operations, Bellmedia
A 25-year veteran of the Television and Audio industry, Michael is a multi-disciplinary specialist in Production and Post-Production Sound, with emphasis on multi-channel acquisition, editing, sound design and mixing.
With his work for CTV and its various specialty services including Discovery Channel Canada, TSN, and MTV Canada, Michael has enjoyed supervisory and mixing duties on more than 100 feature documentaries and over 800 episodic programs over the past two decades. His mixes have garnered him two Gemini nominations for Best Sound and three Gemini citations. In addition to his Post Production role, he is actively involved in the planning and execution of the audio component of high profile live events like the Olympic Games, Pan Am Games, the Juno Awards and the World Junior Hockey Championships.
Michael has an international reputation for his work in the deployment of surround sound technologies and workflows in large-scale broadcast environments and for his advocacy for immersive surround production in long-form factual and music production.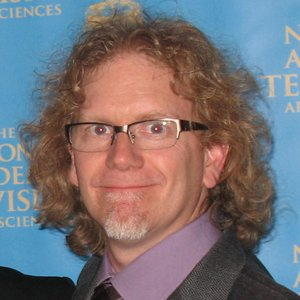 Jeff Riedmiller
Dolby Laboratories - San Francisco, CA USA
Jeffrey Riedmiller is currently Vice President of the Sound Group in the Office of the CTO at Dolby Laboratories in San Francisco where he leads a creative group of forward-thinking researchers and technology experts responsible for defining and driving the technical vision for Dolby's sound related technologies and ecosystems. Jeffrey's professional career in Audio, Broadcast and Electronics Engineering spans 26 years.
Joining Dolby in 1998; he worked extensively on the design, development and launch of multichannel audio for over 80 digital cable, terrestrial and satellite television services throughout North America. He is also the creator of several technology and product innovations that have become the foundation of how television loudness is estimated and controlled worldwide today. Two well-known examples are the Dolby LM100 Broadcast Loudness Meter with Dialogue Intelligence and the DP600 Program Optimizer which received multiple Emmy Awards for Outstanding Achievement in Engineering Development in 2004, 2009 and in 2011 respectively.
Over the past several years Riedmiller, his team and their close colleagues drove the evolution of the Dolby Digital Plus (E-AC-3) format to fully support immersive audio (Atmos) as well as Dolby's latest state-of-the-art audio codec and delivery system; Dolby AC-4. Riedmiller is an active member of the Institute of Electrical and Electronics Engineers (IEEE), the Advanced Television Systems Committee (ATSC), Society of Cable Telecommunications Engineers (SCTE) and its Standards Committees.
He holds several patents and has authored and presented several technical papers for the Audio Engineering Society (AES), National Association of Broadcasters (NAB), Institute of Electrical and Electronics Engineers (IEEE), National Cable Telecommunications Association (NCTA), and the Society of Motion Picture and Television Engineers (SMPTE).
Previously he served as co-chairman for the National Cable & Telecommunications Association (NCTA) Engineering Committee – Audio Quality Subcommittee, as well as Associate Editor for Transactions on Broadcasting, the journal for the Institute for the Electrical and Electronics Engineers (IEEE) – Broadcast Technology Society.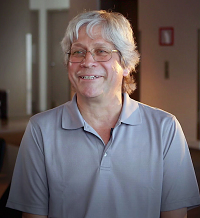 Ron Lynch
Audio Engineering Manager, Technicolor
Ron Lynch oversees the design and installation of audio systems at Technicolor Toronto and works with IT and video staff on the ever growing data management requirements for picture and sound deliverables.
He works with audio post staff and clients to assure optimum production and distribution of broadcast and film sound tracks.