Webcasting, Recording while Keeping your Social Distance
MISSION POSSIBLE!
When: Wednesday, April 29, 2020
Time: 6:45 pm
Where:
ZOOM Conference
Ka-boom!! The audio industry is dead.  RIP engineers and producers.
Not so fast, we say! 


We've had a month now to deal with the shock of the most dramatic shutdown ever of the entire global economy, unprecedented in history. 

One little malicious protein bug can certainly wreck havoc on how we have been accustomed to conducting commerce, but there are tools out there that perhaps just need some innovative implementations, and we can find ways to carry on creating and enabling musicians to reach their audiences.
Several recent cases in point:  Andrea Bocelli's YouTube funded Easter performance Music for Hope racked up 22 millions views within the first 8 hours of its live broadcast.  Closer to home, our own Robert DiVito's "A Hope for the Future" featuring a 32 top trumpeters from around the world amassed 120,000 views (and climbing) within 8 days.  Side Door transformed itself into an online pay-for-view concert portal, and artists like Danny Michel and Sarah Slean have attracted paying audiences averaging 400 – 700 viewers on that platform. The National Arts Centre has been streaming in collaboration with Facebook as part of its #CanadaPerforms $700,000 relief fund that pays Canadian artists for their online performances.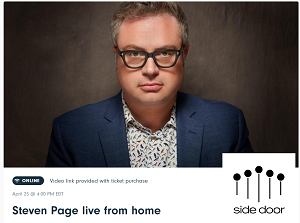 Some, but not all, of these had a hallmark in common:  the production values were good, and there is an awareness and hunger by performers to up their game in live streaming, all from the safety of their homes.
At the same time, the recording industry has all but ground to a halt, but with a number of engineers and studios exploring ways to coordinate existing technologies and develop new ones to allow remote recording collaborations with video, and possibly even performances…
To that end, the Toronto AES has assembled a forum of bright, motivated minds, and we are presenting an opportunity to share solutions some of us have been banging away at, and discuss the challenges we are facing. 
No one (that we know of) has discovered subspace communications yet, but there are ways to potentially collaborate and create using near instantaneous technologies already in existence, paired with video conferencing and webcasting technologies.
We'll focus on
technical constraints,
solutions to work within or overcome them, best practices,
workflows,
communication,
best distribution platforms,
marketing, etc.
Let's talk, let's share.  We're all in this together, and we are going to be here for quite a while. And when we emerge, the audio industry landscape is going to look quite different than it did only a month ago, in a good way.
_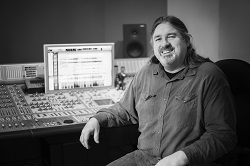 John Beetle Bailey
Juno award winning Music Recording Engineer
John "Beetle" Bailey is the owner-operator of The Drive Shed Recording Studios. In April of 2007, John earned the "Recording Engineer Of The Year" Juno award, for "Rain" performed by Molly Johnson, and "The Sisters Of Mercy" performed by Serena Ryder. John received Juno nominations in 2008, 2009 and 2010 and again in 2015, as well as a nomination with Chris McKhool for Producer Of The Year for the 2018 Canadian Folk Music Awards. He's a Juno nominee again this year, for the yet-to-be-decided 2019 awards..!..
Since graduating from Fanshawe College in 1990, John's been fuelled by coffee and the love of music. In 2005 he took over the former Arnyard Studios, renaming it The Drive Shed (a farm building used to store tractors and implements) in tribute to his small town rural background. In 2015, he finally moved the studio to a quiet semi-rural street in his hometown of New Hamburg.
With a diverse career spanning work in almost every genre, John's been busy at The Drive Shed working on recent and upcoming releases from Alex Cuba, Marc Jordan, Monkey House, Twas Now, Dayna Manning, Amy Sky, and many more!!
John can be reached at info@johnbeetlebailey.com or at The Drive Shed (647) 284-4761
http://thedriveshed.com
http://johnbeetlebailey.com
Earl McCluskie
Audio and video producer/engineer
Earl McCluskie is an audio producer/engineer, video producer/director and live sound engineer with Chestnut Hall Music. 
He has produced and engineered studio and live CDs, video recordings and documentaries for many ensembles and performers including Jane Bunnett and Maqueque, Molly Johnson, Art of Time Ensemble (featuring Steven Page, Margot Timmins, Brent Carver, Melanie Doane, Tom Wilson, Jackie Richardson, Andy Maize, Margaret Atwood and more), NYO Canada (with CBC's Tom Allen), Canadian National Brass Project, National Academy Orchestra with Boris Brott, the Musical Stage Company, KW Symphony, and the Festival of the Sound and the Juno-nominated recordings of Canadian composers Timothy Corlis and Leonard Enns.
He has directed live streaming videos of the Montreal Symphony Orchestra on medici.tv, the world's largest classical music video channel.   And he has provided live sound for recent tours/shows including Steven Page and Art of Time Ensemble (2 US tours, and one cross-Canada with major symphony orchestras), Liona Boyd, Dan Hill, Madeleine Peyroux and Buffy St Marie.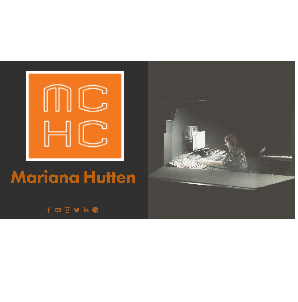 With an endless passion for everything audio, MCHC owner Mariana Hutten's expertise has ranged from recording pop, hip hop, rock, classical, and jazz music as well as mixing and mastering. Additionally to the world of music, Hutten has also done sound design, scoring, dialog editing and location sound for promotional videos and films (both independent and commercially released).
Hutten has worked in projects produced by respected producers such as Richard King, Eddie Kramer, Colin Lynden, as well as films produced by CBC, and promotional videos for respected organizations such as the Banff Centre for the Arts and Creativity and Playtime Trade Shows.
She is currently continuing to provide full-service mixing and mastering using via Internet for her clients.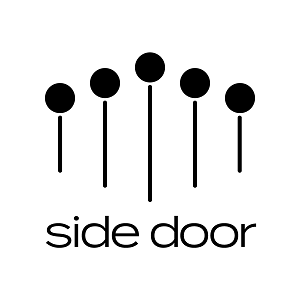 Side Door is a platform that matches artists with hosts, builds direct connections, and simplifies the show-booking process with easy and transparent digital tools.
With the onslaught of COVID-19, it rapidly transformed itself into a live webcasting platform and is taking the Internet by storm, attracting such artists as Danny Michel, Sarah Slean and Bare Naked Ladies former-front man Steven Page… and drawing a growing audience who experience an interactive live-concert experience, and happily pay for it.
Two-time JUNO award winning & two-time Polaris Music Prize listed musician and songwriter Side Door co-founder/creator Dan Mangan will join us to bring his cutting-edge perspective on the challenges and successes of on-line live streaming technologies.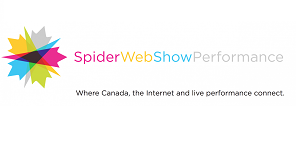 SpiderWebShowPerformance's CdnStudio is an online 'room' that uses internet technology to bring collaborators from across Canada together. This digital tool takes separate video streams and blends them together in real time, allowing users to see and hear each other in the same digital 'space'.
The goal is for CdnStudio to use every-day technologies so to use it all a user needs is a laptop, webcam, headphones, blank wall, and a high speed internet connection. They are using non-proprietary technologies so that all artists can access CdnStudio.
Producer Frank Donato will join us to provide an overview of what CDNstudio and SpiderWebShowPerformance is, and where it's headed.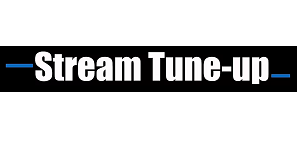 Stream Tuneup provides one on one online assistance by an engineer/musician/teacher to get their show sounding as good as it can.
Performers are having to gain experience in a completely new field, and are left having to become engineers, lighting technicians, IT support and perform.
Owner/engineer Guillermo Subauste takes that stress out of the way by guiding performers through different solutions that will help their audience get a great sounding experience.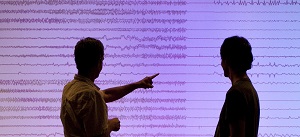 JackTrip
A System for High-Quality Audio Network Performance over the Internet
JackTrip supports bidirectional, high quality, uncompressed audio steaming with any number of channels. JackTrip is a command line program that works with the Jack Audio Connection Kit.
Chris Chafe is a composer, improvisor, cellist and Director of Stanford University's Center for Computer Research in Music and Acoustics (CCRMA) where he and his colleagues developed JackTrip, which has spawned numerous applications as core code and enabling innovative live ensemble performance solutions (eg the Saturday Quarantine Sessions (California/Germany/Belgium), as well as some truly futuristic on-going developments, eg Playing together, from both sides of the ocean
Chris will join us from Stanford, California. 
Be prepared to have your socks knocked off… in the words of Neil Muncy, we'll have a box a the door to collect them.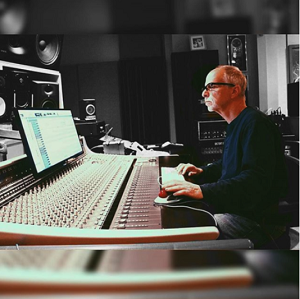 Jeff Wolpert, Adjunct Professor: Music Technology & Digital Media, University of Toronto
Jeff is a multi-award winning engineer, mixer, producer, editor, and educator, owner and chief engineer of Desert Fish Studios, located in downtown Toronto.
At the UofT, he is part of a task force that is wrestling with the same challenges as music schools around the world are facing, how to teach ensemble performance.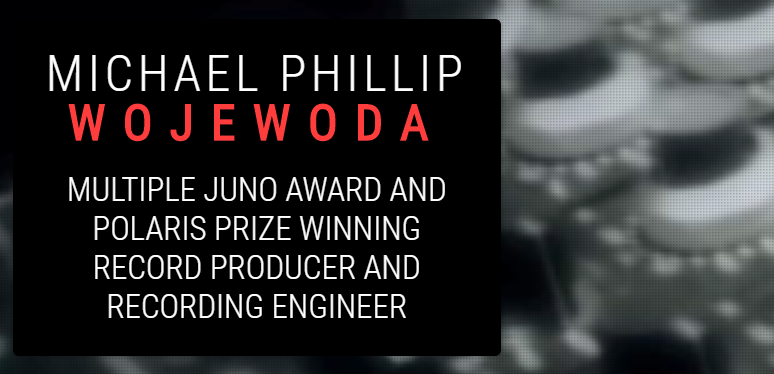 Michael Phillip Wojewoda
35 year veteran music producer Michael Phillip Wojewoda has been a fixture of the Canadian music industry producing over 140 albums. Michael's work in 2017/18 for Nunavut's The Jerry Cans received 2 JUNO nominations.  The Wojewoda directed video for the lead single has garnered over 400,000 hits.
Recent albums include the legendary Buffy Sainte-Marie whose Power in the Blood album was short listed for a Polaris Prize, International opera star Measha Brueggergosman pop cross over album for Warner Canada and the 2015 Juno nominated Amelia Curran album, They Promised You Mercy.
A prolific user of Steinberg's VST Connect, he will share a few thoughts and insights into moving forward in the pandemic centric new order.
This evening's event is brought to you by