Immersive Audio in Cinema: Innovations and Challenges – a joint AES+SMPTE Toronto meeting
Immersive Audio in Cinema: Innovations and Challenges

When: October 24, 2023
Time: 7:00pm – 10:00pm
Where: TBD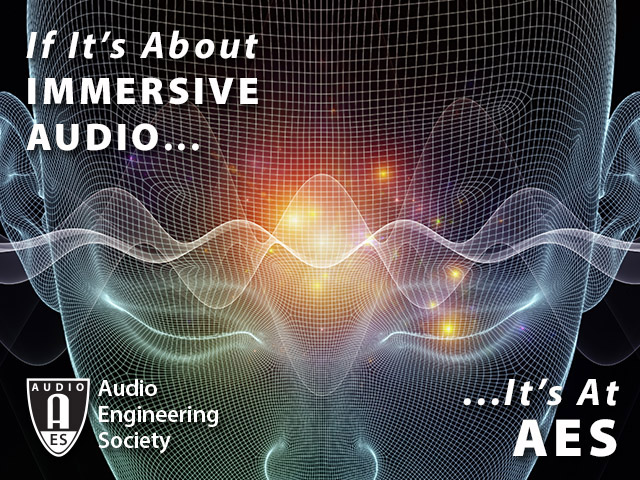 A Joint SMPTE Toronto Event

About the Event
This event would explore the evolving landscape of audio in motion pictures, with a particular focus on immersive audio technologies like Dolby Atmos, DTS:X, and Auro-3D. We hope to delve into the innovations and challenges related to creating and delivering immersive audio experiences in cinema, streaming platforms, gaming and home theaters.
Pre-Meeting Pizza and Pop dinner
When: 6:00
Where: Eaton Theatre  –  Rogers Communications Centre
Address: 80 Gould Street
Room: RCC-204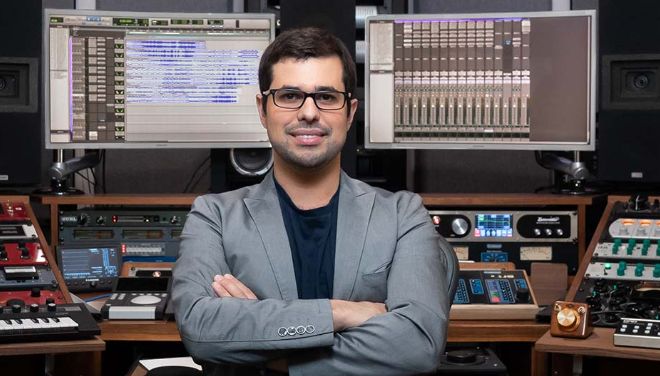 Justin Gray
Justin Gray is a prominent producer, mixing engineer and mastering engineer in the Canadian music community. Justin has had the pleasure of working with artists from across the globe in a diverse range of musical styles. Some of his recent clients include Carlos Santana, The Arkells, Valley, Crownlands, The Command Sisters, Francois Klark, Peach Pit, Forest Blakk, Ryland James, Locals Only Sound, Jaffa Road, Moskitto Bar, Lydia Persaud, Ventanas and Avataar.
As an educator, Justin is on faculty at Humber College in Toronto, where teaches audio production, composition and music performance.
Currently, Justin is emerging as a leader in the field of immersive audio mixing and mastering. Justin works with major labels (Universal Music Canada, Columbia Records, Warner Music Canada) and independent artists, helping to bring their music to life in the Dolby Atmos and Sony 360 Reality Audio formats.
As an engineer and producer, Justin works out of his own studio (Synthesis Sound / Immersive Mastering), which is one of the first certified Dolby Atmos music studios in Canada. Synthesis Sound & Immersive Mastering is equipped with a world-class playback system (7.1.4), and mastering grade conversion, analog/digital tools, headphones and measurement tools.
In his career, Justin has received a number of awards and distinctions, including: 2020 Canadian Folk Music Award Nominee (Best World Album), 2018 Canadian Folk Music Award Nominee (Best Solo Artist), 2017 Canadian Screen Award (Co-producer of Best Original Song), 2015 Toronto Arts Foundation Emerging Jazz Artist Award and 2015 CFMA Nomination (Best World Album).
Justin is endorsed by Audeze Headphones, Godfrey Guitars, Mark Bass Amplifiers, D'Addario Canada, Radial Engineering, Lava Cables and Source Audio Pedals.
www.SynthesisSound.com – Production & Mixing
www.ImmersiveMastering.com – Mastering
www.JustinGray.ca – Artist Page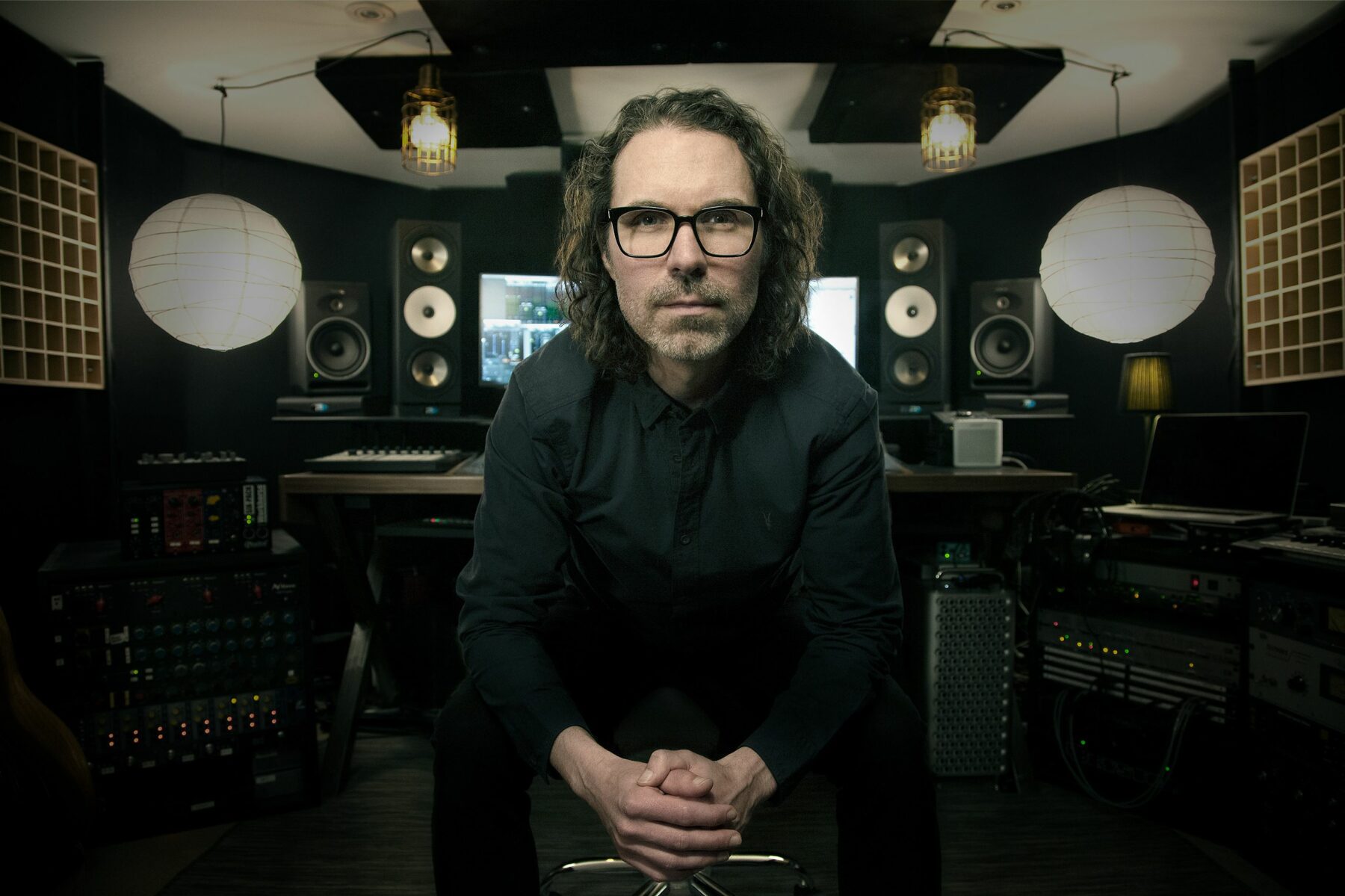 Ryan McCambridge
Position
Balancing his life as a Grammy-nominated engineer/mixer/producer with one as an artist/songwriter, Ryan McCambridge has spent the better part of his life in recording studios.
His audio career formally started in post-production and multimedia on Gemini-nominated projects with major networks including Disney, Warner Bros., CBC, and Bravo. Notably, Ryan has sound designed or mixed over a thousand commercials, won a Telly Award for sound design and worked as the Dolby Atmos re-recording mixer for the remaster of the iconic Emmy and Golden Globe winning HBO show, Sex And The City.
As an audio engineer, his music career has been on projects with renown international artists like Mastodon, IAMX, Birds of Tokyo, Cheshires (Remy Zero) and Pentatonix, as well as Canadian artists like Metric, Glass Tiger, Sarah Slean, Crown Lands, Lowest Of The Low and Jonas & The Massive Attraction. In a long-standing collaboration with Grammy-winning producer David Bottrill (Peter Gabriel, Smashing Pumpkins, Tool, Muse), Ryan was an engineer and Atmos mixer on Mastodon's critically-acclaimed Hushed and Grim, which received a Grammy nomination. Ryan worked with Bottrill as assistant producer and engineer for the Rush R40 Live concert album and film as well, which awarded him a US Gold Record. The two also work closely to on Ryan's solo music project, A Calmer Collision — a modern alt-rock interpretation of the darker side of 80s New Wave.
As both a performer and engineer, Ryan collaborated with Bottrill and Canadian artists like Corey Hart, Billy Talent, Blue Rodeo, Three Days Grace, The Trews, The Sheepdogs and many more, on Artist's For Sudan, a cover of U2's "Sunday Bloody Sunday" that raised awareness for the crisis in Sudan at the time. In other fundraising efforts, Ryan also organized the release of Spill Compilation in 2010. It was an album featuring artists like Dragonette, Lindi Ortega, and Peter Katz, among others, raising money for Oceana's cleanup of the BP Deepwater Horizon oil spill.
Working alongside writer/producer Erik Alcock (Kanye West, Eminem, Celine Dion, P!nk), the pair have worked on projects for Craig Walker & The Cold, Tiwayo, Arden, and in collaboration with John "P*nut" Harrison (Amy Winehouse, Dido, Faithless), the Trans Chorus of Los Angeles.
With a commitment to empowering other artists and up-and-coming audio engineers, Ryan has taught many workshops, is a part-time instructor at Toronto Metropolitan University and contributes to many audio publications, including Sound On Sound, Audio Media International, Audio Pro International, Professional Sound and Canadian Musician.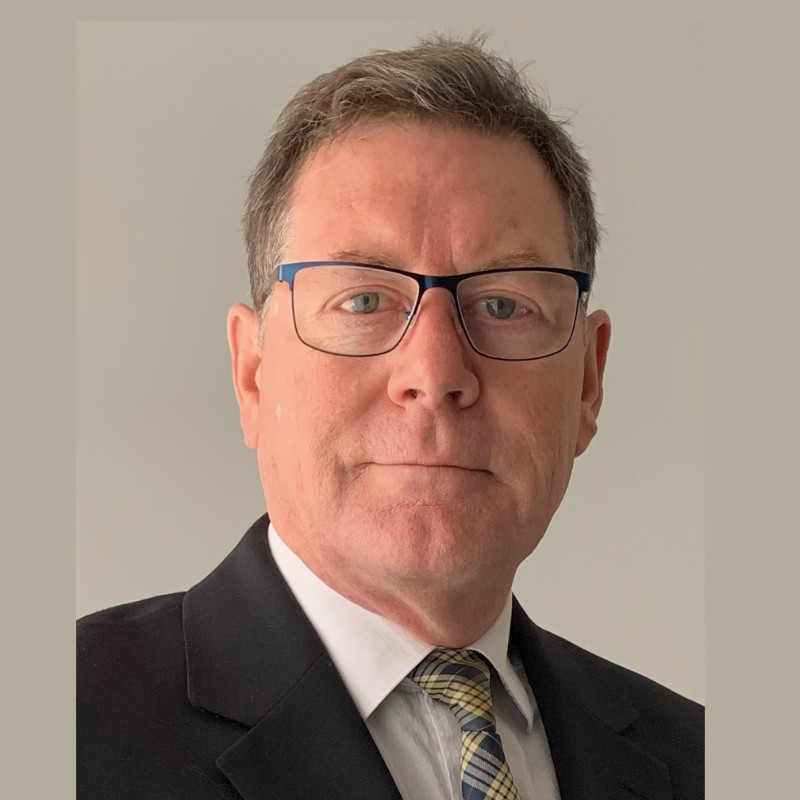 Jean-Yves Lamy P. M. Eng.
CTO at novhaptix.com
Mr. Jean-Yves Lamy P. M. Eng. CTO at novhaptix.com   Mr. Lamy got is master's degree in electrical engineering in digital domain through a joint program between UQTR and Polytechnique de Montreal and when further by studying on a professional MBA at HEC. He started his career in medical engineering where he was professor in medical instrumentations, lecturing at UQTR for the engineering faculty, as well as in the healthcare hospital. He perfected his knowledges as a consultant in IT, then became IT manager at IBM and Bombardier Aerospace, then a project director for complex multidisciplinary technologic projects in transportation and finally IT strategic adviser for the healthcare system in Quebec. In 2015 he founded Audio Hospitality inc. and returned to his first passion audio and multimedia. He developed products in haptics that are in use in different areas such as gaming, entertainment, cinema, transportation, and healthcare.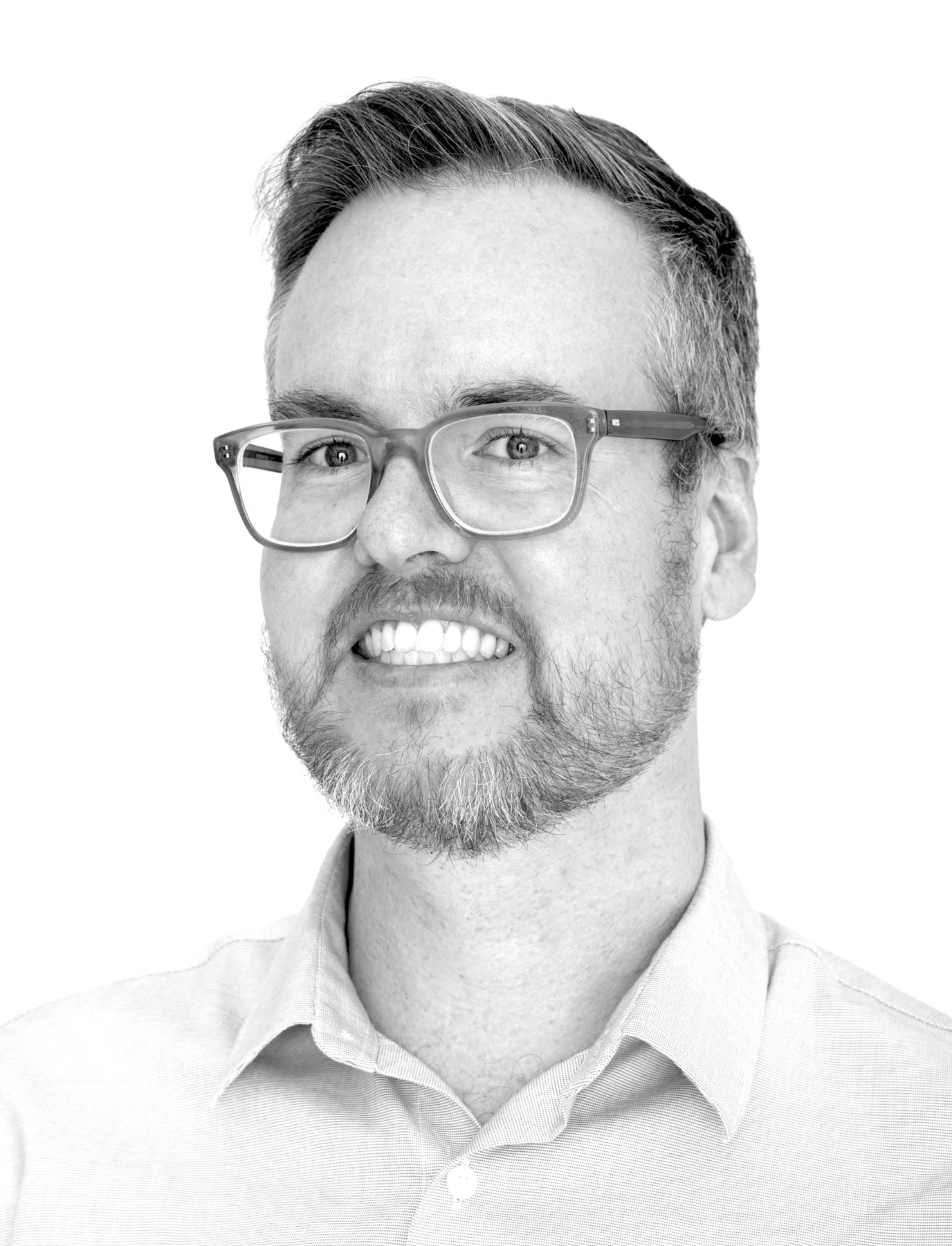 Finlay Braithwaite
Assistant Professor, RTA School of Media, The Creative School, Toronto Metropolitan University
Finlay Braithwaite earned his Master of Design (MDes) in Digital Futures at OCAD University in 2019 and is currently working towards a PhD in The Creative School's Media and Design Innovation program at Toronto Metropolitan University. Finlay holds a Bachelor of Applied Arts degree in Radio and Television Arts from Toronto Metropolitan University.
The overarching theme of Finlay's research is the exploration of relationships of time and space in audio media production contexts. His PhD work examines the impacts of variable speed media playback on audio experience, manifesting in the design of embodied and intelligent interfaces for variable speed media playback. Finlay's masters thesis, 2020 Sound, developed a system to automatically align moving microphone sources. His practice-based research explores the potential for new spatial audio experiences in the context of the emerging ubiquity of head-tracking consumer earbuds.
Finlay Braithwaite is a producer of audio media in television, film, podcasting, radio, interactive, and installation contexts. Finlay restored, designed, and mixed the soundtrack for I Met the Walrus, a short animated film that was nominated for an Academy award, won an Emmy, and was exhibited at the Guggenheim in New York City. As sound supervisor, Finlay was responsible for the entirety of sound for Hugh Gibson's feature documentary The Stairs, winner of Canada's largest art prize, the Toronto Film Critics Association Award for Best Film (2016). His 12.2 surround sound design and mix for Alex Lazarovich's 360-degree film/installation 6000 Worldviews is part of the permanent collection at the Royal Alberta Museum. Finlay designed and implemented audio for the interactive experience Night of the Living Dead VR, a recreation and tribute to the environment and ephemera of the original zombie classic.
In a live context, Finlay has mixed thousands of hours of live television including the Marilyn Denis Show and The Social. His sound design and mixing is heard in hundreds of commercial advertising campaigns. Finlay is a founding member and currently sits on the board of directors at Victory Social Club, a collaborative community of creative professionals in downtown Toronto.
Hand-in-hand with his research and professional practice, Finlay has taught media production at the university level since 2006, recently winning The Creative School Dean's Teaching Award (CUPE) in 2021. His focus is audio production curriculum, teaching classes at introductory, intermediate, and advanced levels. In addition, Finlay leads a range of general production and project development courses including the supervision of final-year RTA practicum thesis projects.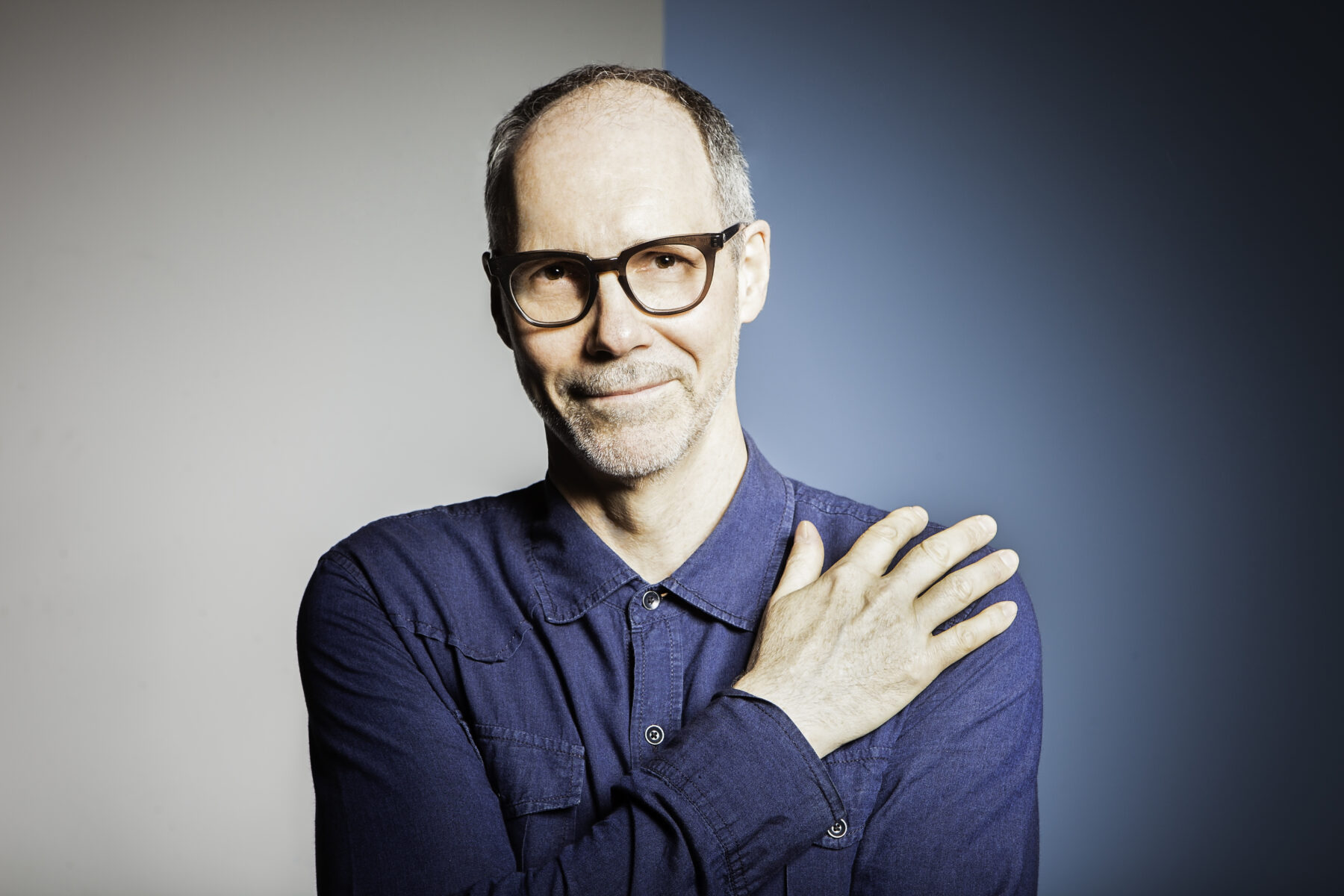 Paul Novotny
At age five, Paul found the piano-sound to be mesmerizing, then with piano lessons he began his journey into music. During high school Paul played bass, drums, piano and trombone and attended two Stan Kenton jazz workshops. He graduated with a major in graphic arts and is in the hall of honour at Thomas A. Stewart Secondary School. This was the first sign of his interdisciplinary approach to the arts. At seventeen Paul began formal music study at Humber College in Toronto and at nineteen he was invited to play bass in the Brian Browne trio. Browne was the 1974 Canadian songwriting award winner — Paul began performing with him five nights a week while learning repertoire from the great American songbook.
In 2016 Paul began leading his own ensembles and released his jazz duo recording titled Look Ahead, with Robi Botos. The Hi-Def 24/96 surround-sound version is distributed in Germany by highresaudio.com. German magazine Audio-Test declared Look Ahead to be "A Diamond of Modern Sound" and referred to Paul as "The Highly Doped Canadian Bassist."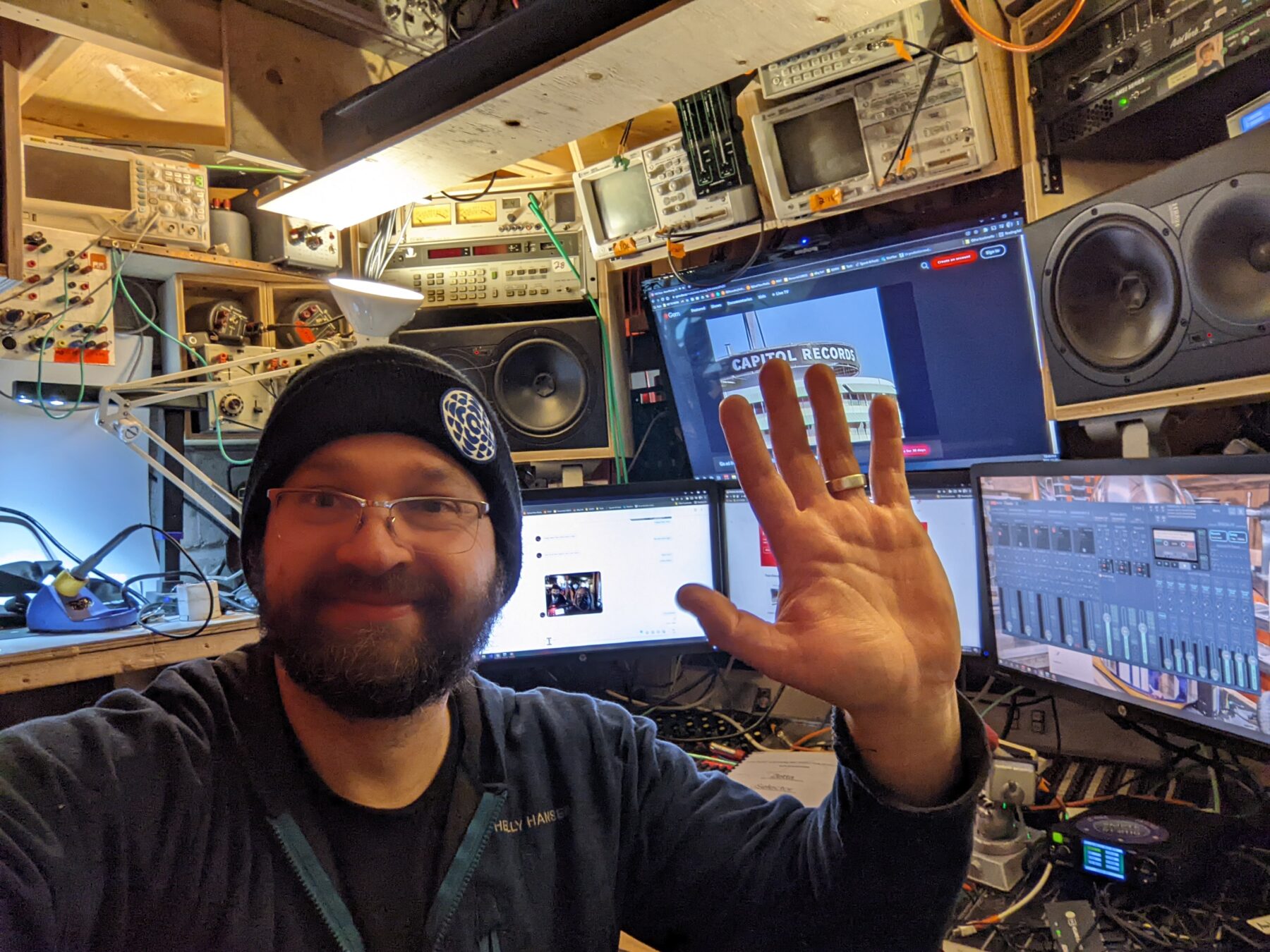 Anthony P. Kuzub
Sr. Systems Designer
Anthony has been working with the Canadian Broadcasting Corporation since 2020.  The target to design systems to best implement Audio Engineering Society standards. Leading projects with engineering Solution for the Media technology and infrastructure services. Anthony's current portfolios include real time and file transport of production audio for radio, television and digital production.
Anthony is a 3rd generation recording / broadcasting engineer. Obsessed with audio from a young age, he studied Ward-Beck Systems console schematics while his dad worked at CFQC-TV in Saskatoon. He maintains WBSps.ca , a Preservation Society whose members collate tech info and documentation about the legendary Toronto manufactured broadcast equipment. After 15 years of owning studios, producing music, mixing for IATSE 300, and refurbishing consoles he moved from Saskatoon to Toronto. In 2010 Anthony commissioned Revolution Recording as their Technical Supervisor. While Rush was recording in studio A, he built a custom Ward-Beck Systems Mixing Console for C. Anthony consulted, upgraded and designed audio equipment for community pillar like Livewire, Joao Carvalho Mastering, Lacquer Channel, many private individuals and studio visitors.
In 2016 he earned an Honors Diploma in Communication Engineering from Seneca Toronto.
Upon graduation, Anthony worked as the IP audio product manager for Toronto's Ward-Beck – Systems. While taking on the role as Chair of the Toronto Audio Engineering Society (www.TorontoAES.org) he designed networked audio systems for railroads, broadcast plants, transmitter sites, production studios and virtualized production environments. Most notably were his contributions in an AES70 commanded remote controlled microphone pre-amp with AES67 transceivers meeting SMPTE 2110-30 compliancy. Anthony has designed, engineered, manufactured and supplied the highest quality broadcast and studio equipment to television and radio broadcasters worldwide.
Anthony is actively involved in the technical development of audio and media control standards.