Jim Anderson, multi Grammy award winning producer/engineer
When: Thursday, April 27, 2017
Time: 7:00pm
Where: University of Toronto, Faculty of Music,
80 Queen's Park Crescent West, Toronto
Edward Johnson Building, Room 330
NOTE THE CHANGE:  

THURSDAY

not TUESDAY
FYI: Once inside the main lobby of the EJB, take the elevator or stairs to 3rd floor, room 330.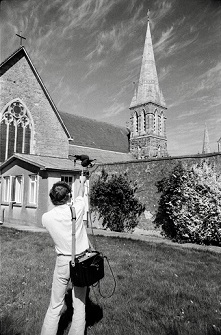 About the Event
A podcast can be more than a monologue or an interview; it can be a rich environment for using sound to tell your story. One can use sound in many ways, whether it's to set the scene, illustrate a concept, or enliven a journalistic endeavor.
The talk will take the audience on an international aural journey from the 'hollars' of Kentucky to the streets of Grenada in search of sounds. With Jim Anderson's deep background in broadcasting, he will demonstrate the power of sound to illustrate and enrich a podcast.
Pre-meeting Dutch treat dinner
5:00 pm at Gabby's Grill and Bar, 192 Bloor St W, Toronto, ON
---
.
Directions
The U of T Faculty of Music is located in the Edward Johnson Building (EJB) , Queen's Park Crescent, just south of the intersection of Bloor Street and Avenue Road, next door to the Royal Ontario Museum (ROM).
BY PUBLIC TRANSIT
– take the Go Train from Oakville station to Union Station
– take University Subway line north to Museum Station (5 stops)
– exit from station to west side of University Ave (Queen's Park Crescent).
– the EJB will be straight ahead, adjacent to the R.O.M. and slightly behind the former Planetarium building.
– once inside the main lobby of the EJB, take the elevator or stairs to 3rd floor, room 330.
BY CAR
– QEW to Gardiner Expressway
– Gardiner Expressway to Spadina exit
– Spadina Ave. north to Harbord St.
– turn right (east) on Harbord St.
– paid street parking is available on Devonshire Place and in paid lots in vicinity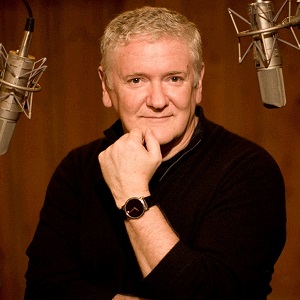 Jim Anderson
Professor at New York University; recording producer/engineer
Jim Anderson is an internationally recognized recording engineer and producer of acoustic music for the recording, radio, television, and film industries. He is the recipient of numerous awards and nominations in the recording industry: his recordings have received ten Grammy and Latin Grammy awards and 26 Grammy and Latin Grammy nominations; his radio recordings have received two George Foster Peabody Awards and two Emmy nominations for television programs.
A graduate of the Duquesne University School of Music in Pittsburgh PA, during the 1970s Jim was employed by National Public Radio and engineered and produced many award-winning classical, jazz, documentary, and news programs. Since 1980, Jim has had a career as an independent audio engineer and producer, living in New York City. He has been a frequent lecturer and speaker for the Audio Engineering Society and master-class guest faculty member at leading international universities and institutes. He is a professor of recorded music with the Clive Davis Institute of Recorded music in the Tisch School of the Arts at New York University.
He has served many roles in the AES and was the President of the Audio Engineering Society, 2008-2009.
In 2013, his remix of Patricia Barber's "Modern Cool," in 5.1 surround sound, won the Grammy for Best Surround Album at the 55th Grammy Awards. "Sixteen Sunsets" by Jane Ira Bloom was nominated for Best Surround Album in 2014.