YORKVILLE PRESENTATION AND TOUR
Date: Tuesday, June 28, 2022
Time: 7:00 pm
Where: Yorkville Sound
550 Granite Court
Pickering, Ontario
Pre-Meeting Dinner
There will be a pre-meeting dinner, for those who wish to attend, at the Lone Star Texas Grill, 705 Kingston Road in Pickering. Plan to arrive by 5:30 P.M.
Hey, you know something we haven't done for a long while?  We haven't visited our friends out in Pickering at Yorkville Sound.
And, hey, you know something else we haven't done in, oh gosh, it seems like at least two years or something?  We haven't gotten together in person for a meeting.
Time to fix both, we say.  What better place to restart meeting in person than a factory.  Lots of space, lots of cool toys.
Here's what's on tap for our June event:
PRESENTATION
powered Loudspeaker design process and expertise at Yorkville
factors affecting utilization of the line current available, Power factor both within a 60 Hz power cycle and within a dance music cycle at 120 beats per minute – this is the "heavy theory" portion of the talk
power limitations on loudspeakers that must be respected for reliable operation
limiting schemes, including equalized RMS limiting
amplifier power numbers and amplifier headroom
reliability testing
test bunker acoustical design and experience
will be open to questions throughout
TOUR
Yorkville factory (woodshop, metal shop, SMT, electronic assembly), 60 dB sound proofed bunker, sound lab, product demo.
Product demo will be loud, optionally bring hearing protection or stand really, really far back. Demo will be outdoors if weather permits.
Is audio back in a really big way?
Come and find out!!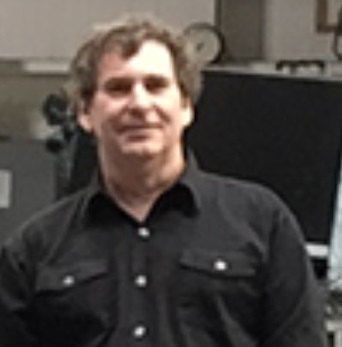 Tom Wood
Design Engineer at Yorkville Sound
Tom Wood – Carleton U engineering degree. Been with Yorkville 35 years. Ran a sound company with partners during the rock/disco era late 70's and early 80's. Did my share of live mixing and lugging gear. Have designed amps, loudspeaker processors, mixers, lighting equipment and powered loudspeakers.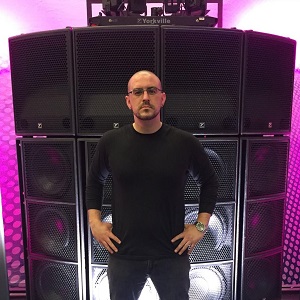 Darren Butt
Pro Audio Product Specialist
Darren has been working with Yorkville Sound as their Pro Audio Product Specialist for 10 years, with 3 years of previous retail experience via Long and McQuade. Darren has been in the industry for almost 20 years, working as a Sound Technician, Lead Guitar Player and DJ (sometimes all at the same time!).
Follow the bass pumping from around the corner, and you'll generally find him demonstrating products for distributors, dealers as well as end users. When he's not on the road, you can find him located directly above Yorkville's manufacturing facility, educating, qualifying and supporting the brand from 9-5PM (and sometimes beyond!).
The Toronto AES thanks our annual sponsors and supporters, without whom we would not be.