Members' Showcase 2015 Presentations
Reviews by Karl Machat, Pictures by Frank Lockwood.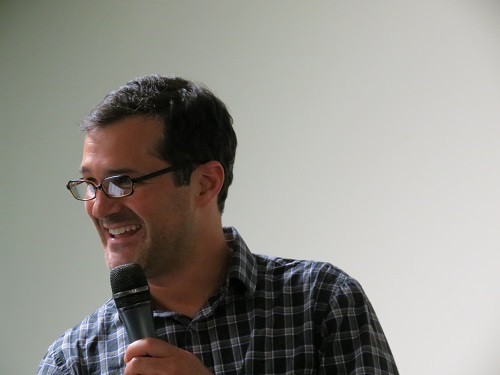 Rich Wattie and Eastman School of Music Percussion Ensemble recording
Rich Wattie, of Eastman School Of Music, is a graduate of the Peabody Conservatory of Music. He discussed the recording of a piece he produced (written by one of his professors, Michael Burritt) of the Eastman School of Music Percussion Ensemble. He displayed a video of the final edited performance, provided session highlights, and post production notes.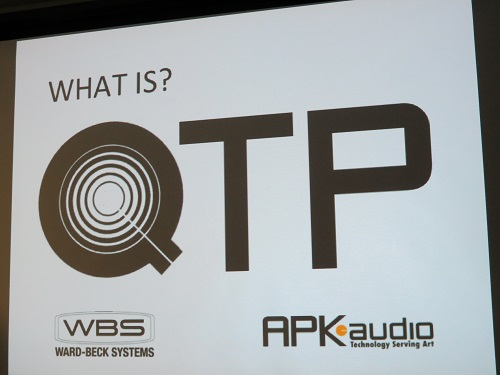 Anthony Kuzub (APK Audio) and Quad Twisted Pairs
Anthony Kuzub, of APK Audio, discussed a "new way of moving analog audio": Quad Twisted Pairs. The engaging presentation on cables involved trivia, background, reference to Neil Muncy's AES paper "Noise Susceptibility in Analog and Digital signal Processing Systems", as well as current problems, solutions and trends (current and growing – such as audio over I.P.)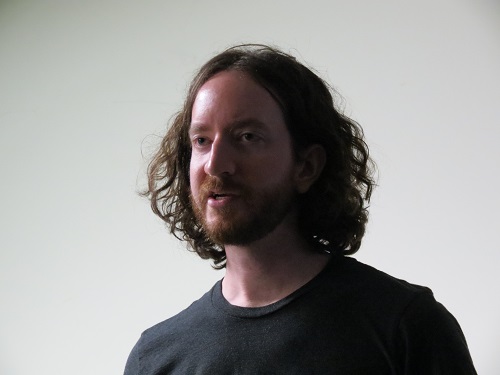 Matt Weston, Journey of a Home Studio Entrepreneur
Matt Weston, of Swamp Songs Recording Studio, presented a talk entitled 'Journey of a Home Studio Entrepreneur'. The presentation used a recent album project by The Dyadics as a focal point to illustrate this journey. His talk included slides of his evolving studio setups  over the past years. Audio playback of two versions of a mix (one from 2010 and the other just recently completed before the meeting) book ended the presentation.
Cameron Britton, Ubisoft Toronto, sound design of the video game "Assassin's Creed Unity||
Cameron Britton, sound designer at Ubisoft Toronto, discussed sound design of the video game "Assassin's Creed Unity". His presentation traced the sound design process for video games, from conception to creation to implementation, using the example of one of the character's weapons: The Phantom Blade. This was done via audio samples. He discussed the difference between film sound and game sound (film: linear and controlled; games: adaptable). Game sounds have to be tolerable over an extended period of time.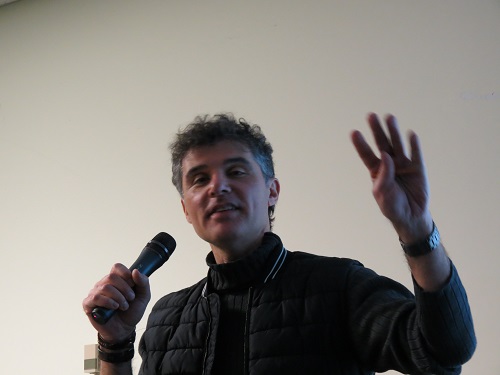 Rob DiVito, pianist Stewart Goodyear, Rachmaninoff Piano Concerti 2, 3
Rob DiVito, of Society of Sound, discussed a recent mixing project involving pianist Stewart Goodyear performing the Rachmaninoff Piano Concerti 2 & 3 with the Czech National Symphony. The process required importing 33 tracks from Protools to Rob's DAW of choice: Logic. The tracks were unidentified, with no session notes either.  Part of the project involved understanding the layout of the mic setup, which included many spot mics and a few room mics. Many types of software reverb, as well as post mid-side technique were used to get the final mix.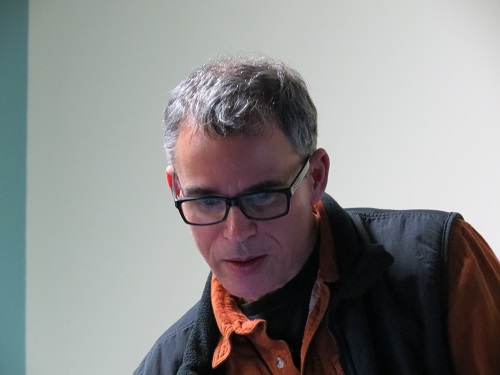 Ike Zimbel (Zimbel Audio) and audio interface devices with all-analog circuitry
Ike Zimbel, of Zimbel Audio, presented a line of audio interface devices with all-analog circuitry, inspired by the late Neil Muncy. Some of the uses: Replacement input module for the Ramsa WP-9000 series amplifiers; balancing kit for the normally unbalanced 2 mix insert return on Neotek audio consoles; interface and balancing device for the 1/8 inch output of various devices like iPod, iPhones, laptops, and toys;  adding balanced direct outputs to mixing consoles that did not originally have them; and Ike's featureless DI. Depending on the configuration, the systems start at around $195.00.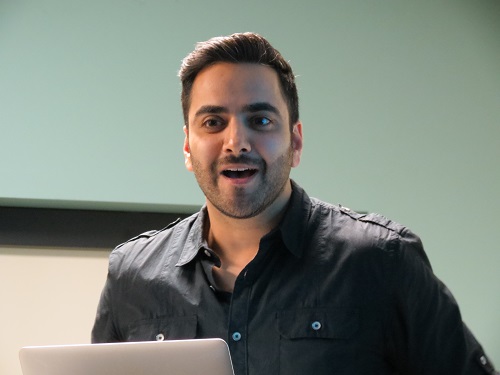 Kamlesh Lal, Notetracks
Kamlesh Lal is the Founder of Notetracks. Notetracks is an iOS App for audio professionals. It's designed like a DAW and allows audio pros and musicians to take descriptive notes on audio pieces. The note-taking is in the form of text, symbols and free hand sketch drawings. It's a mark up tool for audio. The complete notes can be exported in PDF format. It sells for iPad for $4.99. He closed the talk with a demo. In question period it was noted there was a slight resemblance to Soundcloud. Kamlesh acknowledged this but noted that Soundcloud emphasized a social media aspect.
Other Showcase Presentations
Check out presentations from other Members' Showcases.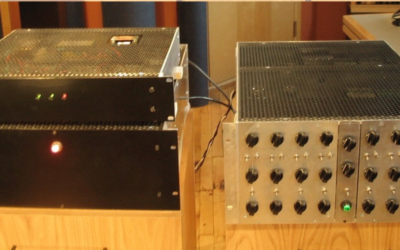 When: Tuesday, February 26, 2019
Time: 7:00pm
Where:
Ryerson University, Room RCC204, Eaton Theatre
80 Gould Street, Toronto, ON
read more