8th Annual MEMBERS SHOWCASE
About the Event
The Toronto section of the Audio Engineering Society is holding its seventh annual Members Showcase of Gadgets, Gizmos, Inventions and Technology on Tuesday in February
Toronto AES members will be showcasing audio inventions, gear and software technology they have developed and created.
In the AES spirit of sharing knowledge, we will be taking this opportunity to honour, appreciate and admire some of the work our members create professionally, as hobbyists, developers, and inventors.
CALL FOR PRESENTATIONS
If you have a project or personal work you would like present to the membership, NOW is your chance to shine.
For example, if you have a piece of gear or audio software you've built, or helped create, or a recording or audio project that you'd like to share insight into, we'd like to see and hear it. All presentations should be limited to 15 minutes and can have an audio/visual component if necessary for the presentation.
This promises to be a fun night of discovery into the secret passions of your fellow AES colleagues, network with the audio professionals, and geek-out with no fear of reprisal.
Please submit your proposal to TORONTOAES for consideration this year.
Past Showcase Presentations
Check out presentations from past Members' Showcases.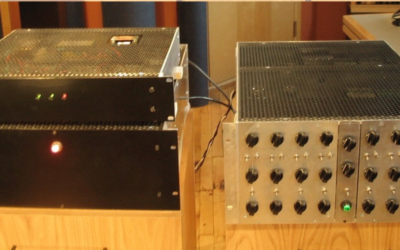 When: Tuesday, February 26, 2019
Time: 7:00pm
Where:
Ryerson University, Room RCC204, Eaton Theatre
80 Gould Street, Toronto, ON
read more