Eastman School of Music and Humber School of Creative and Performing Arts
When: Tuesday, September 26, 2017
Time: 7:00pm
NOTE JOINT LOCATIONS: THIS MEETING IS BEING HELD CONCURRENTLY IN TORONTO AND ROCHESTER
TORONTO
Where: Humber College
3199 Lakeshore Boulevard West, Toronto
Recording Studio, Room AX-101
Parking is available in Lot 1 on campus, or on the street after 6:00 pm. The meeting is in Building AX, immediately off of Lot 1 (north side). TTC is a good option: Queen Street streetcar or Bus 44 or Bus 188 (Express) south from Kipling.
ROCHESTER
Where: Eastman East Wing (EEW),
Room (To be confirmed)
Eastman School of Music
26 Gibbs St, Rochester, NY 14604, United States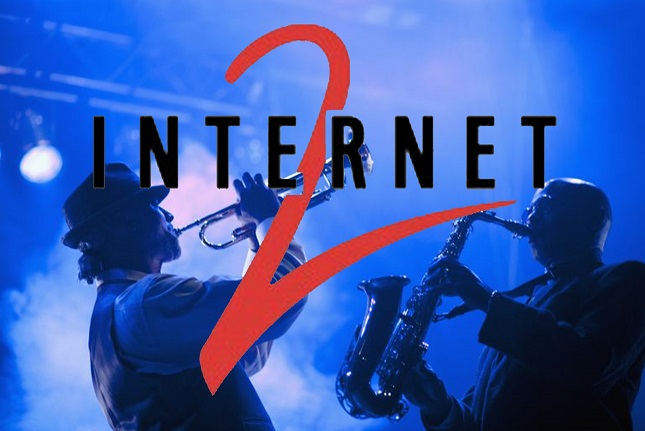 About the Event
Internet2: Performing Arts Production over Advanced Networks
Interactive performances between remote venues bring artists and audience, students and teachers, and even performers together and overcome physical distances and borders.
Technologies such as LOLA, JackTrip, DVTS, Ultragrid and others enable musicians and performing artists to interact in a natural way even if they are located thousands of kilometers from each other. This is made possible by exploiting Internet2, the high quality and very large bandwidth connectivity offered by research and education networks, which allows to virtually obliterate network-related delay and jitter.
Our meeting will open with a joint performance demonstration between the Humber College and Eastman School of Music jazz departments, and will then explore the challenges including time delay between venues, sharing different spaces and the absence of physical contact between performers and discuss the pros and cons of multi-site interaction.
What are the factors for a good musical performance and how can we adapt them in a multi-site situation? What are the benefits and challenges/limitations? What information is dropped in the transmission chain and how can it be recovered?
What is Internet2?
"Internet2" refers to both an organization and a network.
As an organization, it's a consortium of over two hundred research universities (like Penn), affiliated organizations (such as MAGPI), government entities (like the NLM), and corporate partners (like Google).
As a network, Internet2, is a national and international collection of interconnected high performance networks that allow sites attached to these networks to interact in ways that are not possible using the commodity or "regular" Internet. The Internet2 networks are a significant advance in networking capability for the research and education community. The development of Internet2 was partly driven by the shortcomings of the commodity Internet, but also by a desire to allow the creation of new network applications that are not possible on the regular Internet.
For information on the Internet2 organization and general information about the Internet2 national network, see the Internet2 website.
Pre-meeting Dutch treat dinner
TORONTO
5:00 pm at 850 Degrees
3455 Lake Shore Blvd W, Etobicoke, ON
ROCHESTER
5:00 pm at Victoire Belgian Beer Bar& Bistro
120 East Ave,  Rochester
http://www.victoirebar.com/
This month's meeting is sponsored by