Exclusive Tour – HAPY HIPI – UPDATE
Exclusive Tour – HAPY HIPI
When: TBA
Where: ON-LINE
UPDATE
First, there were hot spots… then an uptick, a surge, and now a second Wave. It's gone from calm to dangerous. We were too eager to attempt a return to normalcy.
We will be respecting public gathering guidelines set out by our provincial government.

We're converting our in-person single file tour into an ONLINE TOUR that will be pre-recorded and presented at a later date.
Thank you again to the staff at Hapy Hipi Studios for their continued support of our AES section.
Take care out there, stay safe, and be mindful and respectful of those around you.
Our September 29th meeting is an opportunity for a members only perk. We are excited to be welcomed to an exclusive home studio tour of one of Canada newest "Garage Studios".
There is limited space and time for us to tour, so registration for this event is limited to AES members only. Moreover, it is limited to 30 such people. 10 people per hour – 2 max per control room.
Please register…
Also, it keeps us in the loop for contact tracing. 🙂
Hosts
Hapy Hipy Studios is a world class studio & event space located in the heart of King City. The studio was designed by world renowned studio designer Martin Pilchner and they've collected some of the most sought after instruments, microphones & pieces of gear in the world, as well as a (incredibly) unique, sport car themed event space.
This, I gotta see!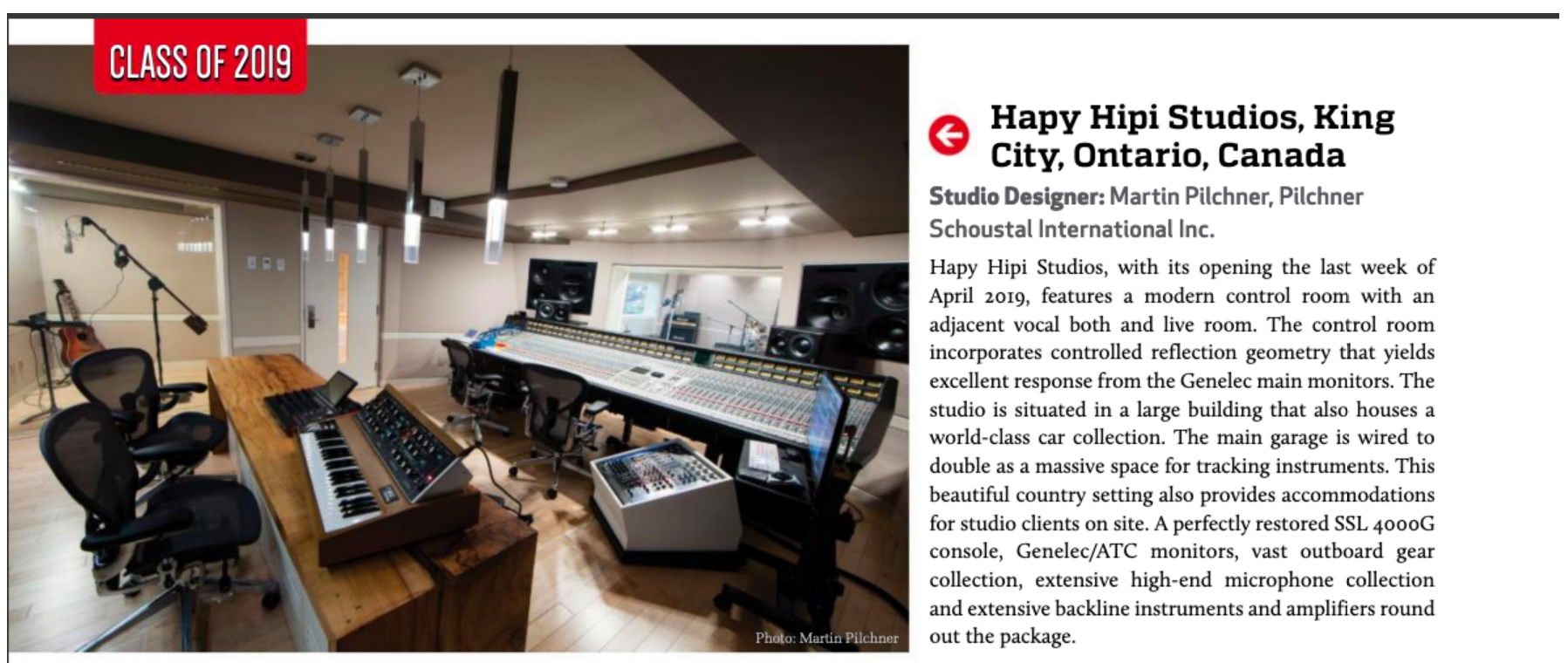 This evening's event is brought to you by