PLAYTEST, DEBUG, PLAYTEST, PLAY: The State of GAME AUDIO in the GTA
When:
 Tuesday, March 26, 2019
Time:
 7:00pm
Where:
Ryerson University, Eaton Theatre, Room RCC204 80 Gould Street, Toronto, ON
Corner of Gould and Church, east of Yonge St (Dundas Subway)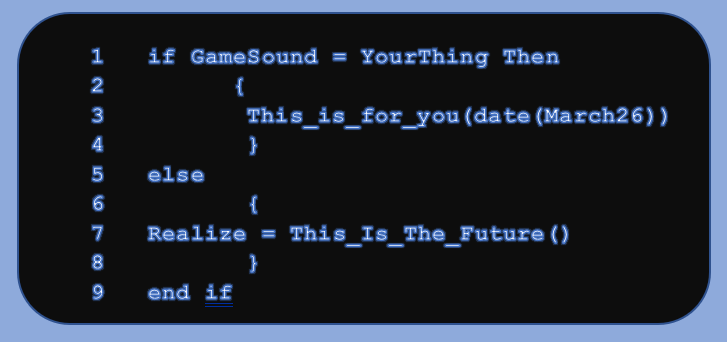 Pre-Meeting Dutch Treat Dinner
5:00 pm The Pickle Barrel (corner of Edward and Yonge, just north of Dundas, in the Atrium)
Who are the movers and shakers in the design, development and production of audio for video games in the Toronto and surrounding regions?
What is the state of the art of audio in games, what standards are in place or are emerging, and what are the needs of the game developers?
How can and does the Audio Engineering Society support this vibrant industry?
On Tuesday March 26th, we'll introduce the game audio community to the AES community, explore our common ground, and embrace our differences. 
The evening will begin with an introduction presentation by Mike Romaniak, Sessional Lecturer in the Music Technology & Digital Media program at the University of Toronto.
This will be followed by a panel discussion with representatives from Ubisoft Toronto, Uken Games, Breakfast Game Audio Club, Digital Extremes and other pillars of the community.
Video games have uses outside of entertainment
Gaming is big business in Canada—and it's also a big employer
Video games have higher incomes than the music and movie industries combined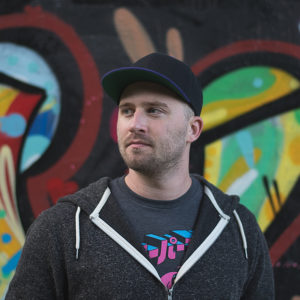 Mike Romaniak
Mike Romaniak currently teaches Interactive Music and Sound for Video Games at the University of Toronto, where he works as a Sessional Lecturer in the Music Technology & Digital Media program. He holds a Master of Music in Composition degree from Central Michigan University (CMU), where he studied composition and orchestration with David Gillingham.
Mike is a strong advocate for diversity and cultural diplomacy. His Master's thesis research earned the Robert Newby Fund To Support Diversity Efforts at CMU. In 2016, he earned a Professional Development Certificate from the Institute for Cultural Diplomacy in Berlin. In 2018 he co-wrote and produced the audio soundtrack for Ancestors and Elders, a multimedia ballet collaboration between over 100 Indigenous and Ukrainian-Canadian creatives, including Running Thunder Dancers and Shumka Dance Company.
As a performer, Mike has toured Canada coast to coast, the United States, Europe, and parts of Asia with a variety of acts. He has contributed to the music and/or production of over twenty albums since 2011. His contributions to Lemon Bucket Orkestra's Lume Lume (2012) and Moorka (2015) albums helped earn the band two Juno Award nominations for World Music Album of the Year.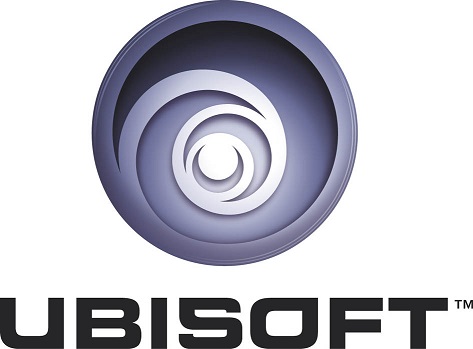 Ubisoft
Ubisoft is a leading video game company, the creators of original and immersive worlds like Assassin's Creed, Far Cry, The Crew or Watch Dogs.
Eduardo Vaisman
Audio Director
Ubisoft Toronto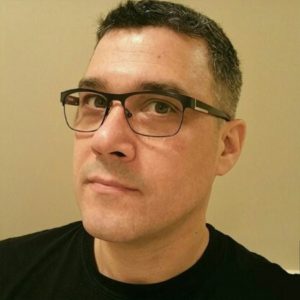 Over the past 25 years I've worked full-time in the postproduction field as Sound Designer, Sound Editor, Mixer Engineer, Picture Editor, VFX Editor and postproduction coordinator earning credits in over fifty feature films, hundreds of commercial, TV shows and on-line content.
My career spans through productions from six different countries and I've been nominated for awards in two different countries for my work.
In 2007, I moved to Toronto (Canada) where I continued my career in postproduction while pursuing a position in audio for video games.
In 2011, I joined Ubisoft Toronto as Sound Designer to work in "Splinter Cell Blacklist", after that project, I worked as Team Lead Audio for Shangri-La missions in "Far Cry 4", following that, I worked in "Far Cry Primal", and my last shipped game was "Far Cry 5" where the Toronto team has the mandate of 2 hours of cinematics and 1/3 of the world map.
Currently I'm Audio Director in an unannounced project.
Specialties: Sound Design, Mixing, Sound Editing, Foley, ADR, Recording, Picture Editing, VFX Editing, game audio implementation, pipeline and post-production workflow planning
---
Richie Nieto
Audio Director
Ubisoft Toronto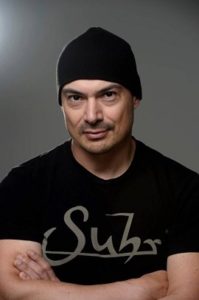 I have been a sound production professional since 1992. I've worked on video games for AAA developers, on movies and TV shows for some of the biggest studios and networks, on documentaries for award-winning filmmakers, on music albums for major labels, and on TV commercials for international ad agencies. Some of the companies I have done work for are:
Ubisoft • Electronic Arts • THQ • Harmonix • Sony Music • BMG Latin America • Warner/Chapell Music • Miramax Films • Lucasfilm • DreamWorks • Remote Control Productions • HBO • Cinemax • Showcase • FOX Sports • MTV • VH1 • SyFy • The Discovery Channel • Cineflix • HGTV • The Food Network • W Network • History Television • The Biography Channel • Ogilvy & Mather • BBDO • Foote Cone & Belding • DDB
At different points in my career I have performed duties as audio director, team lead audio, re-recording mixer, sound supervisor, dialogue editor, ADR and voiceover director, engineer and editor, sound designer, sound effects editor, music editor, music recording engineer, music producer, composer, songwriter, and studio and live musician.
I have been a speaker at GDC 2014, GDC 2011, NXNE 2016, ACTRA Toronto, the Music Faculty at York University and the Harris Institute in Toronto, and I'm the creator and organizer of the Toronto Game Audio Thing networking events.
I currently work at Ubisoft Toronto as an Audio Director on AAA titles.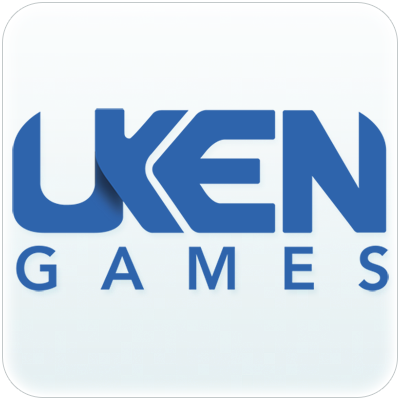 Uken Games
Uken Games is a game studio based in Toronto, Ontario, Canada. It focuses on cross platform social and mobile games for iOS and Android.
The studio was founded in 2009. In 2011, the company was the recipient of the Digi Award for Canada's Most Promising New Digital Company.
Jen Costa
Senior Producer at Uken Games
Jen Costa has worked in various creative industries such as Radio, TV, Film and Video Games. She currently works as a freelance Sound Designer for Video Games and a Senior Producer at Uken Games. Recent game audio projects include the IGF-nominated A Mortician's Tale and the action board game Light Fingers.
Jen has also worked as a part-time professor at Sheridan College.
She is a lifelong Video Game, Comics, and Film fan and is interested in the way these mediums provide innovative experiences that can help push the boundaries of traditional storytelling. She is a proud member of Dames Making Games and an enthusiastic member of the Toronto games community.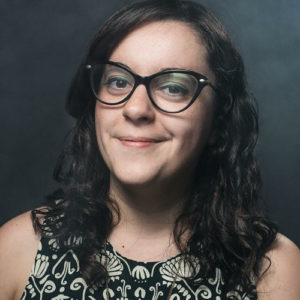 https://www.linkedin.com/in/jen-costa-15993214/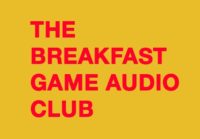 Breakfast Game Audio Club
The Breakfast Game Audio Club is a monthly get together for anyone interested in game audio and music – happening the first Wednesday of every month at Gamma Space (a harassment-free space).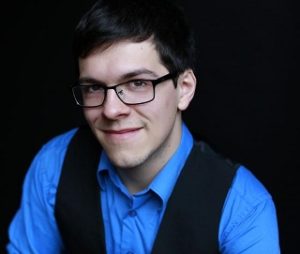 Jake Butineau, who hosts meetings, is a video game composer based in Toronto, ON. Growing up in a household of musicians and computers, the majority of his time was spent making music and playing games. After graduating from York University's music program in 2015, he set off to become a freelance indie composer. He is an active member of the Toronto game dev community, attending game jams and giving talks across the GTA.
Jake's current game projects include "Super Animal Royale", a cartoony shooter for up to 64 adorable animals, available on Steam Early Access; and "Destiny's Sword", a sci-fi strategy MMO with a focus on the mental health of soldiers, which will be showing at PAX East. Jake is also a content creator, making Game Music Discussion videos on YouTube and hosting The Game Music Podcast.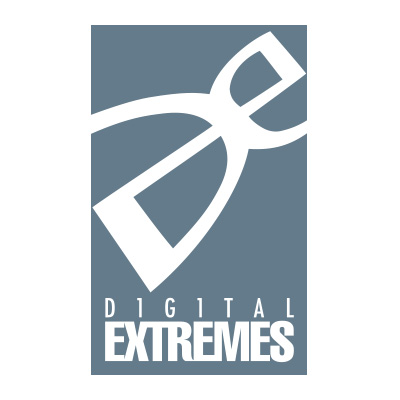 Digital Extremes
George Spanos is currently the audio director and a composer at Digital Extremes in London, Ontario.
George started working in the audio industry in 1999. He began his career as a post-production sound designer, engineer, and mixer for a number of television series, albums, short films, and documentaries.  He has also worked on over 700 television and radio commercials for some of the world's top advertising agencies.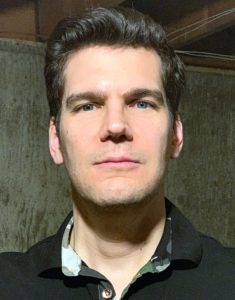 In 2006 George joined the team at Digital Extremes as a sound designer.  Since then he has worked on a multitude of AAA video game titles including Bioshock 2 and most recently the highly acclaimed Warframe.  At Digital Extremes George has worked in many different capacities including sound design, engineering, mixing, voice casting and directing, dialogue editing, music editing, music production and supervision, audio lead, workflow planning, and game audio implementation.  George has also been nominated for a Game Audio Network Guild award.
Additionally, he has been a speaker/presenter at the Berklee College of Music, Voices.com, the Junos, Fanshawe College, and the Ontario Institute of Audio Recording Technology.
George also composes experimental electronic music under the name Threat Machine and co-hosts War With Art, a podcast that explores the many battles artists go through to practice their art.
——————————
About Digital Extremes:
Digital Extremes ranks as one of the world's top independent video game development studios with a pedigree highlighted by the Unreal series, Dark Sector, BioShock for the PlayStation 3, the BioShock 2 multiplayer campaign, The Darkness II and  Warframe.
"What makes Dark Souls so immersive? (Game Music Discussion)".
This is a video by one of our guest panelists, Jake Butineau: he's got a great YouTube channel.
"Lessons in VR Audio Design From The Void"
In this 2016 VRDC session, HUGEsound's Chance Thomas presents a set of best practices and lessons learned on using audio design tools to create convincing, effective soundscapes for VR spaces.
He talks about using 3 different techniques for implementing audio in VR, it is very interesting to hear why the 3D plugins aren't enough.
Communities Worth Reaching Out To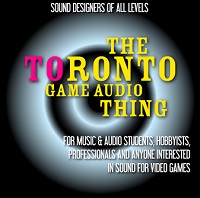 The Toronto Game Audio Thing
A social gathering of game audio students, hobbyists, professionals and enthusiasts in Toronto, Canada. They have a Facebook page as well, but like most game audio people… we interact most on Twitter.
Richie Nieto from Ubisoft (one of our guest panelists) runs this event.

Hand Eye Society
The Hand Eye Society is a Toronto not-for-profit dedicated to supporting and showcasing video games made primarily as a form of creative expression.
"We aim to provide exhibition opportunities, education, creative support, mentorship, knowledge sharing and inspiration to artists, enthusiasts, and the game-curious in Toronto."
Founded in 2009, it is one of the first video game arts organizations of its kind in the world. The community is more than just game audio, it is everything video-game-development related. Their newsletter is fantastic, we highly recommend subscribing!

The Game Developers Conference
The Game Developers Conference (GDC) is the world's largest professional game industry event.
GDC brings together 28,000 attendees to exchange ideas and shape the future of the industry with five days of education, inspiration, and networking at the Moscone Convention Center in San Francisco.
Attendees include programmers, artists, producers, game designers, audio professionals, business decision-makers and others involved in the development of interactive games and immersive experiences.
The conference happens the week before our event (Mike Romaniak will be there!) in San Francisco… and many game audio people from Toronto will be there as well
Event Location
Ryerson University Eaton Theatre, Room RCC204 80 Gould Street, Toronto, ON