AES Toronto – Microphone Techniques
Date: Tuesday, January 26th 7:00 PM EST
Time: 7:00 pm
Where: Online meeting – SEE YouTube VIDEO LINK BELOW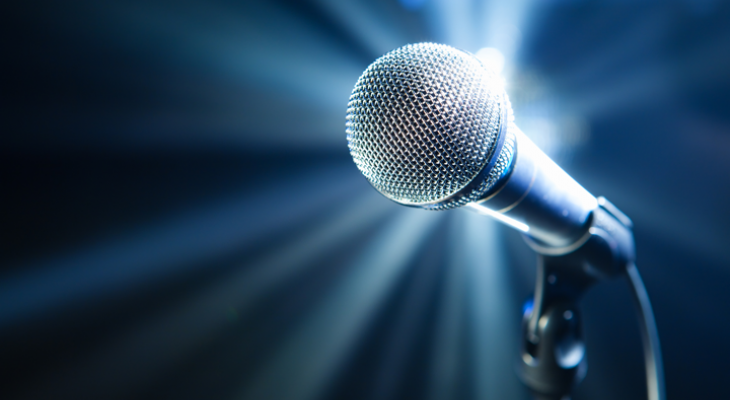 2020 saw the greatest uptick in microphone sales ever.  Every computer user is now steps away from sounding like the most professional announcer from the comfort of their homes.   But like any instruments, the tone is all in the technique!
This event will explore many microphone techniques in many applications and maybe a new direction for using microphones after the pandemic.
 Presenters will Include:
We invite you to join us in our presentation! 
If you would like to submit a 2-3 min video on your unique technique email it to torontoaes@gmail.com before January 20th.
Daniel Cubert
Recording engineer
Over 30 years of experience in the field of Sound for Picture. Multiple Emmy Nominations and Awards, CAS Award, Golden Reel Nominations.
Skills include Re-Recording Mixer, ADR Mixer,Original Dialog Recording, Foley, Sound Supervision, Acoustic Design, Systems Design and Integration, and Bench Tech. Highlights include ADR/Recordist for Family Guy, American Dad, Rugrats, SpongeBob, and multiple Disney Feature Animation projects
Michael Nunan
Senior Manager for Broadcast Audio and Post Production Operations at Bellmedia
He is Senior Manager for Broadcast Audio and Post Production Operations at Bellmedia
_
As well as heading up the team that delivered the 2010 Olympics in full 5.1 surround sound, together with Josh Tidsbury, he created the musical theme package for the event, working with a composer and writer and then executing the strings, brass, percussion and choir recordings before mixing and editing for the final musical score. The iconic "I Believe" music is synonymous with one of Canada's finest moments on the world athletic stage.
_
For over a decade, he has been Professor at Seneca College of Applied Arts and Technology, Adjunct Professor at OIART in London Ontario, and Adjunct Professor, Sound Department at The Banff Centre.
_
He recorded and produced David Newland's latest release "Northbound" which was nominated for Blues & Roots Radio Album of the Year.
_
He is an AES member, and a frequent presenter at Toronto AES section meetings, presenting overviews of the 2010 Olympics, the 2015 PanAm Games, and chairing the section's 50th anniversary celebration in 2018, to name a few.
Dave Dysart
Director of Sales, YSL Pro
Dave is a 35 year veteran of the Canadian Professional Audio Industry. Over that period of time, Dave worked as National Sales Manager at Studer Canada, President of HHB Communications Canada, and is currently Director of Sales at YSL Pro. YSL Pro are one of Canada's top Pro Audio distribution companies, providing products and solutions to studios, musicians, broadcasters, live sound and more. Dave was one of the few key individuals that introduced hard disc based digital audio recording to the Canadian market, and remains on the cutting edge of Professional Audio technology.
 For over 10 years he sat on the Board of the Music Industry Association of Canada, (MIAC), and is currently a Board Member for Make Music Matter.
Dave is a native of Toronto, and has a studio in the city's East End. He is a long time musician, and is a member of UIC. UIC have 3 albums out on Warner Music Canada.
Ron Skinner
Recording Engineer
Ron began his recording career at a very young age. He received his first portable cassette recorder at age 5 and began taping every song he could from the radio or television. The Beatles and The Rolling Stones from WRIF 101.1FM in Detroit were among his first credits. By the time he was in high school Ron had committed himself to the art of audio and became the go-to live sound person in his local music scene. After High School Ron attended the Music Industry Arts program at Fanshawe College in London, Ontario. Studying under legendary music producer Jack Richardson, Ron spent three years honing the craft of recording and music production.
After graduating from the Music Industry Arts program Ron began working as a freelance recording engineer and producer in Toronto and when time permits he continues in this capacity today. Ron works full-time for CBC Radio in Toronto. His rewarding career at CBC Radio began in 1992 where he is now working as a staff Producer / Recording Engineer for CBC Radio Music.
Building on his experience as a recording engineer and producer, Ron opened Heading North Mastering in 1999. Since then, he has mastered projects for a wide range of musicians, including indie artists Dan Mangan and Elliott Brood, African Guitar Summit member Donné Roberts, the Juno nominated Dave Young, Blues great Jimmy Bowskill and the Grammy-nominated jazz artist Jane Bunnett, to name just a few.
Nathan Jackson
ACADEMIC TEACHING ASSISTANT, METALWORKS
Nathan is a 2019 Honours Graduate from Metalworks Institute's Audio Production & Engineering Diploma Program. Nathan was born and raised in Peterborough, Ontario where music was always his focus as a singer-songwriter and multi-instrumentalist. Nathan currently resides in Toronto, where he is pursuing his career in the music/recording industry as an artist, engineer, mixer and producer.
Since graduating, Nathan has worked as an Assistant Engineer, 2nd Chair Engineer & ProTools Operator on numerous records, and assisted on many post-production projects, He has also written, mixed and produced a number of singles and albums.
Nathan was 2nd chair engineer on roots band ByWater Call, which was the #1 Blues and Roots record in Canada for 11 weeks and the #1 recording in the UK for March 2020. He also was assistant engineer on the chart topping album 'The Reckless One' by Juno Nominated artist Samantha Martin & Delta Sugar, which was featured in Rolling Stone magazine. Nathan also assisted Metalworks Institute Instructor Ross Hayes Citrullo of RHC Music, on an EMMY® nominated documentary for the Buffalo Bills NFL team.
When Nathan isn't in the studio, he is a Recording Specialist at Long & McQuade Pro where he ensures that the major studios in and around the GTA have the required equipment they need to function on a day to day basis.
Guillermo Subauste
Producer, FOH/Recording Engineer
I'm a music producer, multi-instrumentalist, recording engineer and video live stream consultant. I've been involved in the music scene in Lima, Peru; Banff, Alberta and now I've been based out of Toronto for 9 years.
In that time I've worked in many albums, including a few by The Sadies, Measha Brueggergosman, Conor Gains, Quique Escamilla and more. I've also worked with artist like Sarah Harmer, Good Lovelies, Said The Whale, STARS…, Gord Downie, Randy Bachman, Gordon Lightfood, Blue Rodeo, Kathleen Edwards, Sarah Slean, Buffy Saint-Marie, Joel Plaskett and more.
Since Covid-19 I've been also producing live streams for different organizations such as Creative Commons, West Vancouver Memorial Library, City of Pickering and more, while still being a board member for Literal Change, a charity which works on reducing illiteracy numbers in detention centres and penitentiaries, as well as being involved with the creation of a new school in Toronto.
Bob Snelgrove
Sales and System Design
In 1972, while attending the University of Waterloo, Bob Snelgrove started custom-designing large format Live Performance mixing consoles and signal processors which he built and sold to major Canadian bands of the day.
In 1979 he founded GerrAudio and is currently President. GerrAudio represents key brands of "best of class" digital and analog audio technology and hardware used in Broadcast Communications, Audio Test & Measurement, Live Performance Sound Reinforcement and Audio Signal Networking.
This evening's event is brought to you by