Toronto AES Seminar 2008: The Roots of Our Toronto Sound
Recollections & Reflections on the 40th Anniversary
of the Toronto Section of the Audio Engineering Society
On October 25, 2008, a host of studio owners, managers, designers, music producers and recording engineers, live sound company owners, professional engineers, scientists and gear designers who were or are active in the Toronto pro audio world assembled and organized themselves into five panels at Ryerson's Eaton Theatre to discuss the motivations, challenges and developments in studio recording, along with live mixing technologies and practices, and the design of equipment and facilities with a view to identifying what it was that made Toronto unique.
Most probably, this was the first time in four decades that these individuals were all assembled in one room at the same time. Whatever else was discovered or rediscovered that day, it became clear that it is they themselves who, in large part, constitute "the roots of our Toronto sound."
Also in 2008, the Toronto section of the AES celebrated its 40th anniversary, while the international Audio Engineering Society marked its 60th. Both milestones were observed that day, with AES President Jim Anderson and Executive Director Roger Furness as guests of honour representing AES International.  Dr Floyd Toole was our seminar keynote speaker and Wayne Jones gave the keynote address at the banquet.
Historical Video
The conference included the taping of a video historical documentary, with short interviews of the many attendees who were involved in the AES and the Toronto music industry over the past forty years. The DVD was made available to all Toronto AES members free of charge, and to other interested persons for a nominal cost.
On this site, you are invited to join in their recollections and reflections through short excerpts from the DVD production posted on YouTube.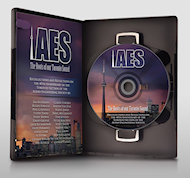 DVD Credits
Produced and Directed by Alan Hardiman
Director of Photography: Pash Patriki
Camera: Johan A. du Toit
Editor: Mark Magro
Production Coordinator: Catherine Bacque
Post-production: Post Toronto Inc., Wanted Media Inc.
Executive Producer: Earl McCluskie
Web Design/YouTube Mastering: Earl McCluskie
An Associated Buzz Creative Production for the Toronto Section of the Audio Engineering Society.
Our Presenters
Enjoy video excerpts and biographical information from our Presenters.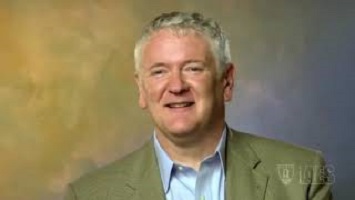 Guest: AES Int'l President. Jim Anderson is an internationally recognized recording engineer and producer for acoustic music in the recording, radio, television, and film industries. He is the recipient of numerous industry awards and nominations in the recording...
read more
Toronto AES Seminar 2008 Organizing Committee
Chair: Phil Giddings (Engineering Harmonics)
Vice Chair/Sponsorship: Sy Potma (Fanshawe College)
Event Coordinator/Treasurer: Earl McCluskie (Chestnut Hall Music)
Committee:  Jim Cox, Tom Shevlin (Ministry of the Environment), Dustin Su (Engineering Harmonics), Denis Tremblay (IMAX)
Registration/Stage Management: Anne Reynolds (Peace Arch Entertainment Group)
Facilities: Jim Vanderweil (IMAX)
Audio: Ike Zimbel (Zimbel Audio Productions)
Banquet Coordinator:  Joseph Sunday (Creative Affinities)
Video Archive:  Keith Gordon (VitaSound Audio)
Video Documentary Director: Alan Hardiman (Post Toronto)
Website/Program and Video Documentary Executive Producer:  Earl McCluskie (Chestnut Hall Music)
With Thanks to Our Sponsors
Audio-Technica
Bryston Ltd.
Engineering Harmonics Inc Fanshawe College
GerrAudio Distribution Inc
Genelec
HHB Canada
Lectrosonics Inc.
Norris-Whitney Communications Optocore NorthAmerica Inc.
OIART (Ontario Institute of
Audio Recording Technology)
PAL/MIAC
Pilchner Schoustal International
PSB Speakers International
Resolution Professional Audio
Ryerson University
Saved By Technology
Sennheiser Canada Inc.
Shure
Solotech
Sonotechnique
Sony of Canada Ltd.
Soundcraft/JBL Canada
Tannoy North America
Technicolor Creative Services
VitaSound Audio Inc.
Yamaha Canada Music Ltd.